Successful sale negotiations for commercial feedlots have been as scarce as hen's teeth over the past three or four years, so the recent exchange of contracts for southern Darling Downs feedlot, Rodgers Creek, will inevitably attract considerable attention in property circles.
But as a distressed sale handled through receivers, the deal will provide little guidance as to what a feedlot is actually worth in today's heavily over-supplied market, market observers say.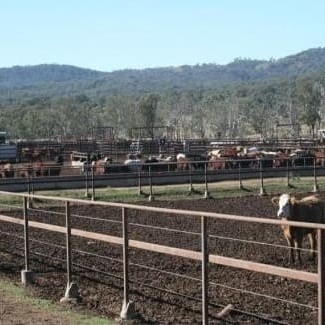 The list of feedlots that are either actively or passively being offered for sale across eastern Australia is extensive, to say the least, but despite the best efforts of marketing agents and receivers, buyers have been extremely hard to come by.
Going against that trend, the well regarded Rodgers Creek feedlot near Warwick in southern Queensland is in the process of changing hands.
The smaller-scale yard was owned by the late John Quintana, who died tragically in an aircraft accident earlier this year. The business was placed in the hands of receivers some time ago, leading to the current sale process.
Mr Quintana bought Rodgers Creek from its original developer, Murray Murdoch about 2006, together with two other large irrigation properties further north. The price reported at the time of around $16 million was regarded by observers as 'extremely generous'.
New owners are a syndicate of buyers, with either direct or indirect connections with the lotfeeding industry. Partners in the new company, called B-Feeders Pty Ltd, include James Maclean, principal of supply chain managers, Allied Beef; Mort & Co private client manager Ben Maher; former owner/operator of the Rodgers Creek feedlot, Murray Murdoch; and Brisbane agribusiness investor Ben Woodhouse.
Mr Maher will leave Mort & Co next month to become managing partner at Rodgers Creek. He will complete the feed programs of existing clients on feed with Mort & Co until early next year after he moves to Rodgers Creek
While no sale price has been disclosed, observers say the B-Feeders group 'bought it right', at a price greatly discounted to its replacement value. A figure somewhere below $3 million has been suggested, which if true, would represent a bargain.
The yard sits about 25km west of Warwick. With a total area of 838ha, it provides some backgrounding capacity in surrounding paddocks in addition to the feedlot operations.
NFAS licenced capacity is for 3350 Standard Cattle Units, meaning about 4000 head of lighter domestic weight cattle can be fed at any time. One of the potential drawbacks is the absence of any real potential for expansion, but benchmarked on lighter domestic weight cattle, it could still potentially turn over 20,000 head each year.
Feedlot operations infrastructure includes a large commodities shed, modern concrete feed bunks and aprons, large machinery shed/workshop, 500 tonnes of grain storage, supplement tanks, cement silage pits, feedmill, good cattle handling and loading facilities, office and residence. The property also has a 180 megalitre dam and effluent ponds.
Location is a feature, being just 20km from Warwick off the Inglewood Highway, giving good access to saleyards, processors and grain, making it well suited to either Queensland or NSW feeder cattle.
The yard currently is fully stocked with about 4000 head, all on custom-feed programs.
The facility is designed for smaller lines of cattle, being divided into 80-100 head pens, and will continue to operate as a custom-feeding yard under new ownership, as well as moving into longer-term supply relationships with specific customers over time, feeding a portion of its own cattle.
Ray White Rural was the agency involved in the Rodgers Creek deal.