RURAL property marketing legend Lex Heinemann passed away suddenly yesterday after a heart attack, aged 80.
Spanning more than 50 years, Mr Heinemann forged a career as a deal-maker without peer in the northern Australian rural property marketing space, stretching from the Kimberley and NT across Queensland and into northern NSW.
He was involved in many of Australia's largest grazing property transactions since the 1980s, including the dispersal of the CSR Pastoral portfolio, Peter Sherwin's northern property portfolio, Western Grazing, Arthur Earle's properties, and more recently Paul Slotkowski's record-breaking sale of Wollogorang Station in the NT. Property assets worth many hundreds of millions of dollars across northern Australia changed hands under Lex Heinemann's guidance. Some say he possibly sold more rural property than any other individual in history, and given his longevity in the industry, sold quite a number of properties twice, three times or more over the years.
Born and bred in Charleville in Western Queensland, Mr Heinemann joined the Australian Estates stock and station agency network in the early 1960s, rising to manage several branches across the state in livestock, merchandise and property sales.
His primary interest was in property marketing, however, and he became one of the state's first dedicated property salesmen following his move to Dalgety in the 1970s. By about 1980, Mr Heinemann became Dalgety's (and later, Dalgety-Winchcombe FGC, and Wesfarmers-Dalgety's) state property manager for Queensland, under Malcolm Capp.
One his long-time work colleagues and allies since the Dalgety days was Bruce Smith, who joined Dalgety in the 1970s.
"Lex had the knack of being able to put together a deal, when nobody else could," Mr Smith remembers.
"He had a gift for pulling together the right buyers and sellers, and was unchallenged as the king of the big property deals, over many years."
"He was a great communicator, could sense opportunities, and massage and execute property deals better than anybody I ever saw. He was also the best networker I've ever seen," Mr Smith said.
In 1994, Mr Heinemann and Mr Smith left Landmark to get together with Paul White, head of national residential property giant, Ray White, to launch Ray White Rural, the company's first rural property marketing arm. This was a significant challenge, in an era when virtually all property sales in northern Australia were being handled by Elders, Dalgety or Primac – or combinations of the three,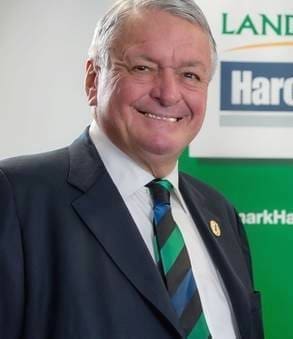 Mr Heinemann was at the helm of Ray White Rural's rapid rise in prominence as a marketing force in the rural property space.
He finished up with Ray White Rural around 2008, but continued in a number of property roles over the next decade, including returning to an advisory role with Landmark Harcourt's for a period.
One of his main career-long competitors, former Elders state property manager Dick Allpass, remembers Mr Heinemann as a tough but fair operator, with whom he did many large deals.
"We were fierce competitors, but at the same time we had great respect for each other," Mr Allpass said.
Together, the pair were involved as joint marketing agents on some of the world's largest property deals over three decades from the 1980s. Other major projects included Portland Downs and Nockatunga, and the Alice Springs Pastoral Co network owned by Greek shipping magnate Gregory Hadjieleftheriadis, who built an enormous Australian pastoral portfolio during the 1990s.
"Lex was a gregarious character, and people enjoyed his company," Mr Allpass said. "He was very effective in what he did, over many, many years, and was a great promoter. Most people in the cattle and sheep industry in northern Australia at least knew his name, if not knowing him personally. He lived life to the fullest."
Outside of the property industry, Mr Heinmann had a strong interest in racing, and spent a lengthy period as a board-member on the Queensland Turf Club, and Tattersalls.
He was on the Gold Coast with his wife Vicki and family when he passed away yesterday.
Funeral or service arrangements will be added to this item when they are announced.