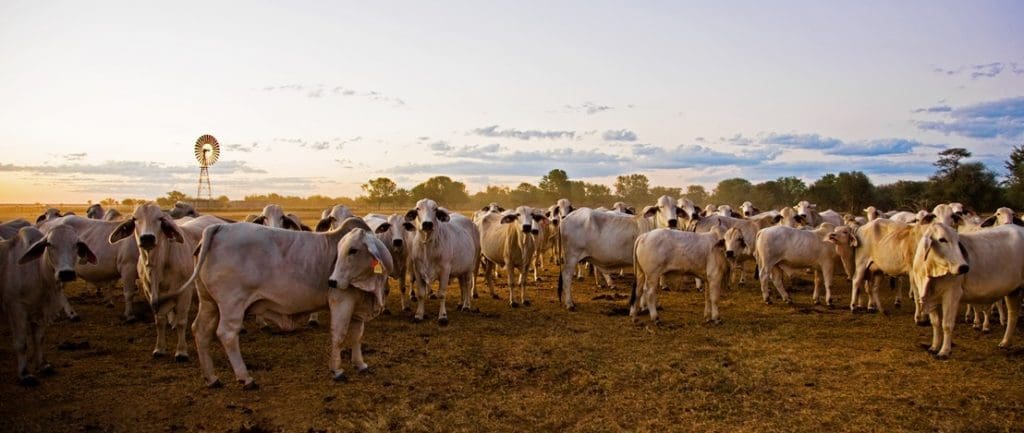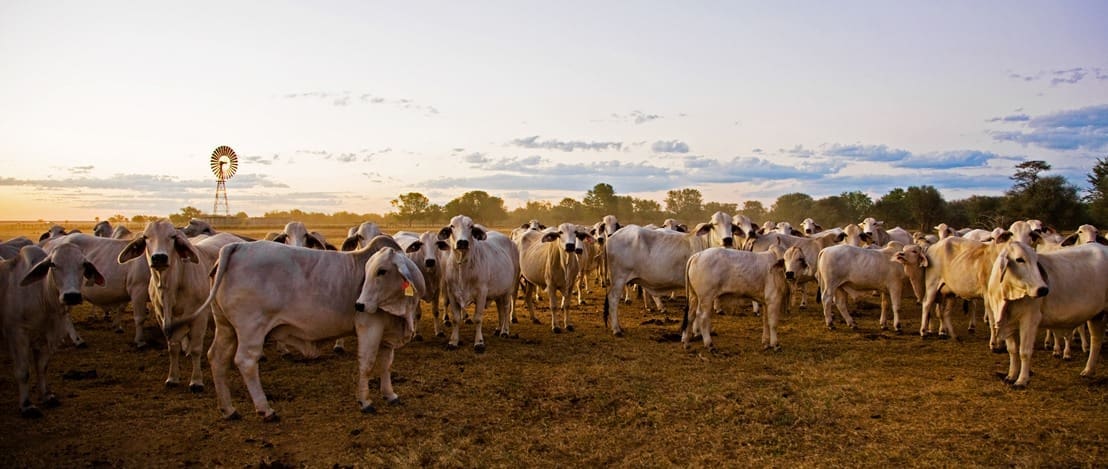 UK-BASED investor and financier Guy Hands has bought Consolidated Pastoral Co for a figure said to be somewhere between $500 and $600 million, signalling the end of fund manager Terra Firma's 12-year investment in Australian agriculture.
Consolidated Pastoral Co has confirmed that the Hands Family Office has acquired the business, and would 'invest in the business alongside the existing CPC management team.'
Mr Hands is the founder and chairman of Terra Firma Capital Partners, one of the largest private equity firms in Europe, which bought CPC back in 2008.
The Hands family has now acquired CPC from Terra Firma "with a vision for continued investment in Australian agriculture through CPC's land, cattle and people," a statement said.
Current chief executive Troy Setter will remain in place under the new ownership structure.
CPC is the largest private cattle company in Australia, with 3.2 million hectares of land and a carrying capacity of around 300,000 head of cattle, including vertical integration into two feedlots in Indonesia.
Included in the sale was former managing director Ken Warriner's 5.5pc stake in the business. The sale brings to an end the Warriner family connection with CPC, which started when Mr Warriner sold a controlling interest in Newcastle Waters Station to publishing magnate Kerry Packer back in 1983.
Overall, CPC has proven to be a sound, rather than spectacular investment for Terra Firma, having paid a figure below $400 million (some media reports incorrectly suggested an inflated figure above that), in 2008. Other significant properties were added along the way. Twelve years later, the accumulated sales of CPC assets, and this week's remaining sale deal, have raised somewhere towards $1 billion, indications suggest.
As outlined below, CPC has already sold a string of properties from the original portfolio over the past three years, said to have realised between $300m and $400m.
'Multi-generational investment'
Commenting on the sale yesterday, Guy Hands said CPC was a high-quality, well-run business with a strong position in a large and growing industry, and close proximity to major beef-consuming markets.
He said he saw CPC as a 'multi-generational' family investment.
"Even in Australia, where beef-industry standards are among the highest in the world, CPC stands apart for its commitment to protecting the environment, animal welfare, investing in people, good relations with Indonesia, and innovation," he said.
"I have tremendous confidence in the Australian agricultural sector and my family and I are very excited about the future of CPC and proud to be partnering with its management team."
Mr Hands said his family had had a long-term connection with Australia, with family members resident in Australia, and one of his sons, Richard, having worked for CPC as a jackaroo on Carlton Hill.
CPC fitted perfectly with his family's other long-term investments, including forestry, hotels and wine production, he said. Mr Hands also holds major food service interests, including 450 McDonald's restaurants in four countries in Europe.
"I am proud of what CPC's management team have accomplished over the past 11 years and look forward to the next 20 years. I also very much look forward to spending more time in Australia as soon as we are allowed to travel once more," he said.
While Mr Hands has held long-term aspirations to personally own CPC, because he was also the chairman of fund manager Terra Firma, the deal had to go through a competitive sale process, which started in 2018, when CPC was offered to the market intact, or in parts.
Terra Firma, the private equity fund headed by Mr Hands which previously owned CPC, will continue in an investment management role for Mr Hands.
CPC chief executive Troy Setter said the sale was a great outcome for CPC and the Australian and Indonesian agriculture sectors.
"Long-term, patient capital will enable us to continue to invest in our people, our land and our cattle – and this will benefit our business as well as the important agriculture industry in Australia," Mr Setter said.
"I look forward to continuing to work with the Hands family, our team and our local communities to build on the great business we have today well into the future."
CPC has gradually reduced the size of its northern Australian operations over the past two years, with a series of sales of individual properties and groups of holdings.
CPC's property sales history to date:
Since the August 2016 sale of Carlton Hill, CPC's asset selldown of individual properties or in small groups has raised close to $400 million.
Those sales included:
June 2019: Ucharonidge is one of CPC's smaller NT breeding properties, covering 245,550ha of country immediately to the east of Newcastle Waters, sold for a price around $30 million to Malcolm Harris's Cleveland Agriculture.
May 2019: Manbulloo Station 379,130ha near Katherine (sale and leaseback deal with around $25 million)
April 2019: Comely/Mapala Stations, 23,000ha near Moura Central Qld, sold for around $50m bare to Sterling Buntine's Baldy Bay Pty Ltd
March 2019: Mimong Station, about 80,000ha near Kynuna in Northwest Queensland, sold for around $20 million bare to NT pastoral identity Sterling Buntine.
January 2019: Auvergne and Newry Stations, 740,000ha in the Victoria River District on the western side of the NT, and Argyle Downs station just across the border in the East Kimberly region of WA sold to Vietnam-based investment group Clean Agriculture & International Tourism. Unconfirmed reports suggested a price around $135 million.
October 2018: Nockatunga Station, 852,000ha in Queensland's Channel Country sold to Malcolm Harris and family's Cleveland Agriculture. Speculation suggested a price as high as $50 million, including 5000 head of cattle and station plant.
August 2016: Although somewhat distanced from the more recent company divestment process, CPC in 2016 sold its Carlton Hill station in WA's Ord River district for $100m. The buyer, Chinese company Shanghai Zhongfu was earlier awarded the land, water and development rights for the Ord Irrigation Area stage two, for the next 50 years. Under the agreement, CPC leased back most of the 476,000ha of country on Carlton Hill for a decade (six years remaining), while an area of about 14,000ha will be developed by the new owner for irrigated cropping. The Carlton Hill deal was understood to be worth $70 million bare, plus a value of $30 million attributed to CPC's ten-year leaseback agreement on the remainder of the property – giving a total transaction value of $100m. No cattle changed hands under the Carlton Hill agreement.