ONE OF Australia's most experienced rural property agents is taking a new approach to engaging with prospective Chinese buyers for Australian agricultural assets.
Bruce Gunning, principal of Ray White Rural in Sydney – now trading as Ray White Rural International – is now putting his marketing energies into working one-on-one with hand-picked and carefully-researched investor targets in China, other parts of Asia, the US and Europe.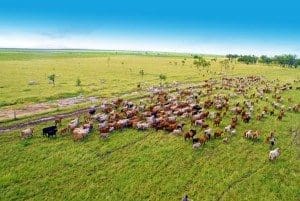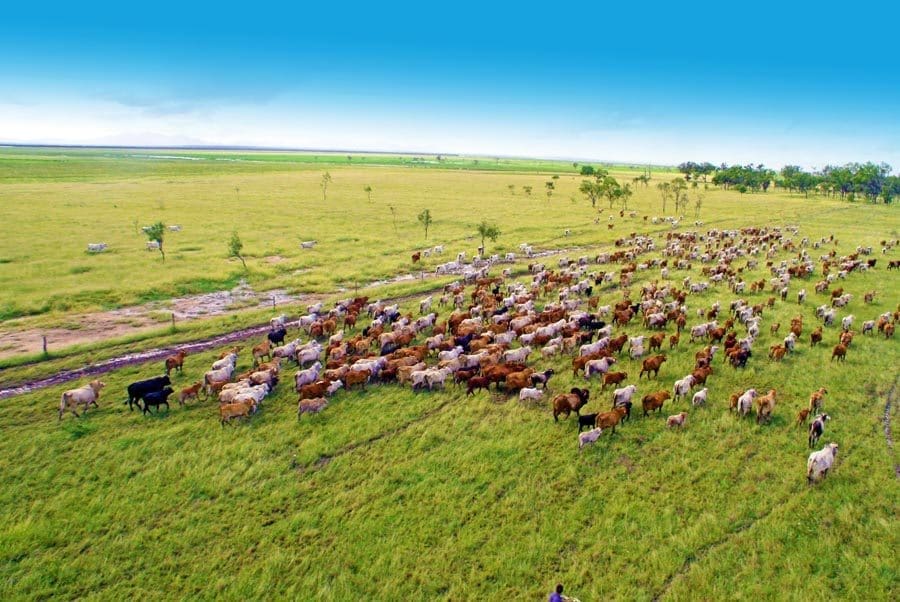 He has recently returned from one of his regular 'roadshows' with contacts, promoting a current portfolio of about 25 'substantial' rural property assets across Australia.
A portion of those are cattle grazing and red meat supply chain holdings, while others are cover a range of commodities from irrigated cropping land to fat lambs, horticulture, rice, tree cropping and vineyards, and includes a geographical spread from northern Australia to Tasmania. The common thread in the listings is enterprise scale.
The Ray White Rural International business's general manager is a Chinese born accountant with language skills, previously employed by CITIC Securities, one of China's biggest merchant banks.
Mr Gunning said new listings were now routinely translated in Mandarin, Japanese, Bahasa, and other languages including Vietnamese as required.
The business taps into local RWR expertise where required, including Russell Wolff based in Katherine, and Roger Lyne based at RWR Dalby – both well connected when sourcing larger properties worthy of overseas buyer scrutiny. Both have experience in dealing with more complicated overseas buyer transactions.
Mr Gunning's recent roadshow visits included Singapore, Beijing, Shanghai, Hong Kong, Hanoi and Ho Chi Minh City, where he did a series of 'one-on-ones' with large prospective buyers of Australian agricultural assets.
"Rather than bringing them out here and wandering aimlessly around looking at property, we've been going over to talk face-to-face with them, in their own boardrooms – seeking to understand what their investment objectives are, and how we can assist them in making an acquisition, undertake a JV, or whatever they want to do," Mr Gunning said.
"When dealing with high-wealth individuals or corporates like these, they don't want to be simply sitting in a property seminar with a bunch of others. Nor do they want to be identified, often. It needs a more targeted approach through confidential one-on one discussions," he said.
Ray White Rural chairman Paul White also participated in some of the recent 'roadshow' discussions in China.
A large number of the properties in Mr Gunning's current portfolio are not 'overtly' on the for-sale market, but are being marketed more discretely.
"That's because the owners don't necessarily want others to know, for a number of different reasons. Just one can involve staff. In a competitive arena like the cotton industry, for example, staff can get unsettled if they think their place of employment might be on the market, and might be more likely to move on. Opposition can also try to poach staff, under such circumstances," Mr Gunning said.
The portfolio of bigger properties being pitched currently to Asian buyers are mostly privately owned, rather than corporates, he said.
"Generally speaking, they are owned by families that have done very well, aggregating properties. In some cases they're finding it difficult to find other Australian individuals to buy them out, because of the price involved."
$100 million in sales in 12 months
Mr Gunning has notched up around $100 million in rural property sales over the past 12 months. While not all of those have been to overseas buyers, they include several stand-out sales to Chinese and US investors.
Most recent of those was the $28 million sale last month of Woodlands, a noted UK-owned western Darling Downs grazing and cropping property near Westmar to China's Fucheng Group (see Beef Central's earlier report).
Just before Christmas, RWR International also sold Hollymount, a showcase aggregation of four grazing properties at St George. It also acted as co-agent on an adjoining property, Mt Driven, for a reported combined $41 million.
Buyer for both properties was Chinese-owned Hailing Group (see Beef Central's earlier report).
Two other rural property assets sold by Mr Gunning this past year (not necessarily beef) had gone to American investors.
Hard slog
"But anybody who thinks these Chinese sale deals are a pushover has it absolutely wrong," Mr Gunning said.
"The Hollymount deal involved ten solid days of face-to-face negotiation, with four company representatives from Shanghai, after the general agreement was struck, prior to contracts being exchanged. It got down to scrutiny over every word in every contract," he said.
Mr Gunning said the looming Free Trade Agreement with China was likely to unlock further investment interest in rural Australia.
"There's 1.4 billion people in the Chinese market, and it seems that half of them have been over here looking at agricultural assets," he said.
"The challenge is in sorting out who are the tyre-kickers, and who is a genuine investor. That's where we've been devoting a lot of energy, in narrowing-down the field to a list of high net-worth individuals and companies that have a genuine appetite for investment."
"It's important to be able to identify who is serious, and who isn't. Our research division works hard to do due diligence on possible investor targets to better define that group. That applies also for potential investors in Indonesia, Vietnam, Singapore, Hong Kong, the US and elsewhere."
Mr Gunning divided up his company's Asian buyer audience into three main well-defined groups:
Large private corporates that had done well in other areas of business, from manufacturing, mining or construction, who now wanted to invest in food security through agriculture to diversify
High-wealth individuals who had made a lot of money from a range of businesses – some including agriculture – who wanted to expand into offshore investment in food production
Government-controlled or partly-funded investment entities looking at offshore agriculture investment.
With beef imports, alone, to China going up 300 percent over the past three years, it was no surprise that investment in beef assets represented the biggest proportion of interest currently coming out of China in Australian beef property.
"But other sectors are growing. As they better understand our market and conditions, irrigation is going to be a growing sector of interest, because that's where the big money is," he said.
Mr Gunning agreed that currency movements had only heightened interest from overseas in Australian rural land assets this year.
"When we were negotiating on sales to overseas clients this time last year, the dollar was worth US90c or higher, whereas now, in the low 70s," he said.
Local operating knowledge critical
Mr Gunning said one of the first questions asked by offshore buyers when about to make an acquisition in Australia was about staffing.
"They want to know about the calibre of existing operational staff, and if they are satisfied that they are competent, whether they can be convinced to stay on," he said.
"There's a heightened awareness about the need for experienced Australian management to effectively operate these investments," he said. "They may put one of their own directors in charge of the overall operations, but the physical management of the asset, and day-to-day running of operations, they know they have to leave in experienced Australian hands."
The recent sale of Hollymount, at St George was a good example. The new Chinese owners had promoted the aggregation's stock manager to general manager, and retained all the other staff, he said.