TWO Riverina properties and one in South Australia's South East all feature added security from irrigation to head up the latest southern states property listings.
Werai, NSW
With the Bureau of Meteorology's long-range forecast for spring showing below average rainfall is likely for most of Australia, along with warmer than usual temperatures, the listing of Werai Station's in the southern Riverina is timely.
Owned by a Melbourne-based absentee landowner since the early 1990s, the 7493ha Werai Station near Deniliquin is described as a droughtproof property with secure water from three sources.
David Leeds from Border Real Estate said Werai was a mixed grazing and cropping powerhouse.
It comprises four adjoining properties: 302ha York Plains; 771ha Hoods; 961ha Bells, and 5297ha Werai Station. They are being offered as one line or as separate parcels.
More than 2000ha of Werai is certified organic with the balance run in a conventional management regime.
Previously, the grazing country ran 800 breeders plus followers, but it could also run Dorpers.
Around 680ha is available for winter and summer-cropping programs and is currently sown to canola, wheat and barley. There are also development opportunities for rice and other row crops, with potential to expand into cotton.
Mr Leeds said the water portfolio includes more than 9000ML of water entitlements.
"In the irrigation district, the Barmah Choke is a section of the Murray River that naturally constricts to around 20 percent of its upstream capacity," Mr Leeds said.
"This means producers living south of the Choke are prevented from receiving water."
"Werai Station is unique because water is supplied by the northern branch canal (Murray Irrigation Limited main supply channel) and the Colligen Creek (river pump), as well as three bores."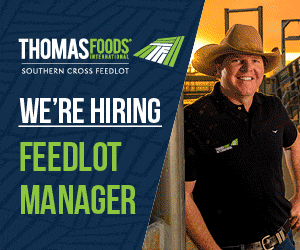 Mr Leeds said Werai is a good hedge or safety bet for an incoming purchaser because if dry seasonal conditions hit, the incoming producer could carry a power of stock by irrigating.
Werai Station fronts the Colligen Creek, an anabranch of the Edwards River, and the Niemur River, and has dual frontage to Gwynnes, Cooyeo and Kangaroo creeks.
While no formal assessments have been undertaken, Werai Station has soil-carbon potential.
Improvements include the historic Werai homestead, 2040t in grain storage, a near-new hay shed, a grain-storage shed, a machinery shed, livestock yards and a small, unregistered feedlot.
Werai Station is being offered for sale by expressions of interest closing on October 31.
While no price guide is available, nearby properties have sold from $3700-$5000/ha, or $1500-$2000 per acre.
Karatta Aggregation, SA
A mixed-farming opportunity in South Australia's South East is attracting good enquiry from corporates and large family-farm operators looking to expand.
The 990ha Karatta Aggregation is situated near Binnum, 25km from Naracoorte and 352km from Adelaide.
It is situated in a 524mm average annual rainfall district with 1120ML of water licences.
Using 12 pivot sites, the aggregation has the ability to grow year-round crops and pastures including wheat, barley, canola, faba beans, lucerne and other high-value crops.
Nutrien Harcourts agent Brian Barnett said in recent years, the Karatta Aggregation has benefitted from a major soil and pasture-improvement program.
"Clay delving and spreading has been carried out across most of the cropping ground, including a comprehensive fertiliser program over annual crops and pasture paddocks, along with two to three applications of lime across all cropping and grazing paddocks," Mr Barnett said.
The property is currently running around 280 head of cattle and 3195 ewes and lambs.
A significant capital improvement program has been undertaken by the vendors and includes upgraded fencing, new cattle yards and covered sheep yards.
The Karatta Aggregation is being offered for sale as a whole or in three non-contingent lots: 349ha Karatta; 455ha Cadgee, and 186ha Karrallee.
Talkook, NSW
Around $8 million is anticipated for a riverfront mixed-farming operation in the Riverina region of southern New South Wales.
The 2023ha Talkook is a cropping, irrigation and livestock operation, 13km south-east of Wakool and 46km west of Deniliquin in a district which enjoys a 400mm average annual rainfall.
The vendor, Albury-based Summit Agriculture has listed the property for sale to consolidate its portfolio.
Talkook is generally flat with mostly grey clay loams suitable for a broad range of farming pursuits, including summer and winter cropping and beef, fine wool and prime lamb production.
The 1092ha of river country features rich grey alluvial soils renowned for its ability to grow bulk grasses, trefoil and various medics for breeding and finishing livestock.
Elders agent Matt Horne said having been destocked, there is an abundance of feed on Talkook, which could be purchased as a standalone, add-on or agri-investment opportunity.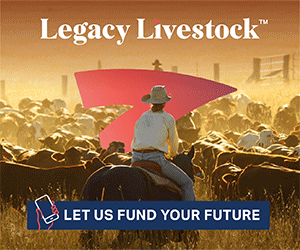 The broadacre holding has highly productive grey clay loam soils with around 930 arable hectares.
The 2023 winter cropping program spans 887ha of canola, wheat, barley and oats, with the vendors to commence a summer program of 115ha of rice.
The 526ha of modern irrigation comprises a centre-pivot spray, laser-levelled flood irrigation with recycle systems, 130ML and 200ML equipped storage dams, in addition to the Porthole lagoon.
Described as a droughtproof holding, Talkook has access to other water sources including Murray Irrigation Limited channels and escapes and unregulated and regulated licences, including a 262ML extraction licence.
The property also benefits from frontages to the Wakool River and the Porthole Creek.
Improvements include a four-bedroom home, a four-stand shearing shed and adjoining yards, new steel cattle yards and a grain complex with a 2900-tonne capacity.
Talkook will be auctioned on October 11.
Grain Central: Get our free news straight to your inbox – Click here