AN Australian citizen living overseas has reportedly paid around $50 million for Rifa Salutary's Middlebrook Station in northern New South Wales.
The large-scale cattle breeding and finishing aggregation is situated 36km from Tamworth, on the western fall of the Great Dividing Range.
The 4049ha Middlebrook Park and the 4564ha Kooroon-Keeva were offered to the market by CBRE Agribusiness as a whole or as separate assets. Less than 5km apart, they are operated as a single management unit.
Boasting high quality soil types and an average annual rainfall of 750mm, the enterprise has 884ML of water entitlements and can carry up to 4500 Angus cows in a normal season.
Rifa CEO Cameron Hall and CBRE's Simon Cudmore were unable to disclose the price paid or the purchaser, however they did confirm the sales process on Middlebrook had concluded.
Mr Hall described the transaction as a 'good result' but admitted COVID had contributed to a slower-than-expected sales process.
"The aggregation sold as a whole including 3300 to 3400 head of cattle. Middlebrook responded well to the better seasonal conditions and the buyer should be very happy with the purchase," he told Beef Central.
In 2016, Beef Central reported that Middlebrook Park and Kooroon aggregation sold to RIFA for around $55m.
Rifa sell-off
Rifa is the Australian arm of China's Zhejiang Rifa Holding Group which has significant investments in the specialist machinery and textiles, aeronautical and aviation, finance and agriculture sectors in China and globally.
Last July, after just five years of ownership, the Chinese investor announced it would offload its Australian agricultural business portfolio consisting of 14 showcase properties.
Spanning 43,776ha of prime red meat production land across northern New South Wales and Victoria, the aggregation consisted of a diversified and geographically dispersed collection of five main operational hubs, including 10,000 Angus breeders.
They included:
2405ha Blackwood Station (Victoria's Western District)
4390ha Kulwin Park Station (Victoria's Southern Mallee)
4391ha Ashleigh Station (Gravesend, NSW Northern Slopes)
8613ha Middlebrook Station (Nundle, Northern NSW)
23,977ha Cooplacurripa Station (Nowendoc, NSW).
Completed sales
Late last year two of RIFA's properties changed hands:
The Dunkeld Pastoral Co, owned by prominent Melbourne barrister Allan Myers, reportedly paid around $30m for Blackwood Park in Victoria's Western District. The historic 2405ha Dunkeld property, located 8km north east of Penshurst, was settled in 1842 and was twice owned by the Ritchie family.
In November, the 4390ha Kulwin Park in Victoria's Southern Mallee, 65km south of Swan Hill, was secured by an offshore investor-backed fund for close to $10m. The property had been farmed for dryland cropping and historically planted to barley, grazing oats and hay.
Earlier this year, a third property, Ashleigh Station was purchased by an unnamed domestic party. The 4391ha large-scale cattle finishing and dryland farming platform is located at Gravesend, 14km west of Warialda and 60km east of Moree. Situated in the renowned Northern Slopes region of New South Wales, it has a proven history of turning off 4200 dry cattle using winter and summer fodder crops, combined with improved and native pastures.
Following the seasonal break, CBRE Agribusiness relaunched the marketing of Rifa's two unsold grazing enterprises – the 8613ha Middlebrook and the 23,977ha Cooplacurripa.
Remaining asset
Cooplacurripa is a renowned large-scale cattle breeding property in the Northern Tablelands region that is expected to raise between $25 million and $30 million.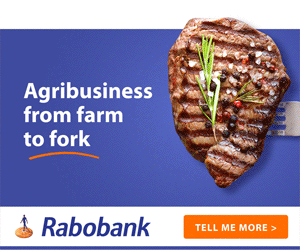 In fact, it is the largest holding on the eastern fall of the Great Dividing Range.
Comprising three properties known as Cooplacurripa, Number One and the Nowendoc Saleyards, the aggregation is located 40km south east of Nowendoc and 70km northwest of Wingham.
The operation benefits from an average annual rainfall of 1036mm, with water entitlements comprising a total of 682ML.
Under normal seasonal conditions, Cooplacurripa runs around 3900 Angus and Angus cross cows.
Rifa CEO Cameron Hall said discussions were underway with several parties who have inspected the property.
"The travel restrictions, imposed as a result of COVID, have slowed down the sales process. They have also made it problematic for international parties to participate," he said.
Mr Hall said while COVID has been a challenging factor, it hasn't been the only one.
"Interested buyers have been adopting a cautious approach in terms of due diligence. Last year was difficult. The drought impacted the early stages of the sale, however the process moved forward more positively as the season improved, properties recovered and livestock prices rose."
Mr Hall isn't expecting a transaction on Cooplacurripa until the New Year.
"The property is experiencing a good season and the country is recovering well following the drought and the bushfires. We are well into the process of rebuilding the damage that occurred. So, there will be an extensive area of brand-new fencing completed for the incoming buyer."
Rifa Salutary bought the 22,548ha Cooplacurripa Station with 8000 head of cattle for a reported $32 million in December 2015.