NQ's Granitevale secured for breeding
Toowoomba grazing identity secures The Patrick
Bonus Downs for expansion
Leeora Downs snapped up prior to auction
 THIS week's property review includes this wrap-up of recently-completed sales, and a separate article on interesting recent listings across the country.
 NQ's Granitevale secured for breeding
A Central Queensland producer looking to increase their breeder operations has paid between $8 million and $10 million for Granitevale Station, near Townsville.
The 6878ha property, located 30 minutes from the city, is suited to beef breeding, backgrounding or fattening, as well as stud applications.
Granitevale also lends itself to intense backgrounding/depot operations, due to its proximity to the live export Port of Townsville.
While previous owners have easily carried 2000 breeders, these numbers could be improved with rotational grazing, pasture spelling, growing forage crops and leucaena.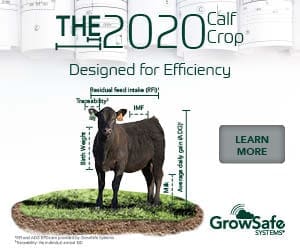 Due to its seven freehold titles, the property could also be land banked for future development.
Comprising undulating ridges and open forest grazing, it opens out onto larger, flatter and gently undulating country.
Granitevale also boasts abundant water and reliable rainfall.
Situated above the Ross River Dam, the operation is drained by a number of secondary creeks, plus Central and Banana Creeks, all of which run into the nearby Ross River.
The water security also provides the potential to irrigate hay or forage production or develop high density grazing with Leucaena or Rhodes grass.
The sale of Granitevale Station, which included around 1800 Brahman and Brangus cross cattle plus unbranded followers, was handled by Gary Johns from Landmark Harcourts and Henry Slaney from Slaney & Co.
Toowoomba grazing identity secures The Patrick
Toowoomba grazing identity Andrew Kibble and his wife Annabelle from Tawarri Pastoral Co have secured Barcaldine's The Patrick prior to auction for around $7.36 million ($445/ha).
Late last year, Mr Kibble purchased the lease of the neighbouring 46,735ha Barcaldine Downs – one of seven outstanding grazing properties owned by Clark & Tait (one of the oldest remaining multi-family grazing partnerships in Australia) that were offered to the market by Bentleys International Advisory in August.
The Patrick is a 16,786ha central western Queensland backgrounding, breeding or trading operation that was purchased two years ago by Stuart and Anna Weir from Central Australia for around $6 million.
Around the same time, they acquired Blackall's Terrick South. Having recently purchased the neighbouring 22,000ha Mt Calder, the Weirs decided to offer The Patrick to the market to consolidate their holdings.
The safe cattle block, which can carry 1600 backgrounders, has been well improved, with the Weirs embarking on a major capital expenditure to improve efficiency and ease of management.
The Weirs completed an extensive laneway system throughout to easily access the two sets of cattle yards and utilised the three existing bores to provide further watering points of which a good number are controlled.
It has been partially exclusion fenced and is watered by three flowing bores, enjoying double frontages to both the Alice River and Patrick Creek.
The sale of The Patrick was handled by Des Cuffe from Ruralco Property Blackall.
Bonus Downs for expansion
South west Queensland's Bonus Downs exceeded price expectations, selling recently to Wandoan producers Harry and Erica Perrett, Cattle Downs, for expansion.
Owned by the Connolly family since 1990, the 13,380ha of mostly brigalow scrub country, is located 50km south of Mitchell and 140km west of Roma, in the Western Downs district of Queensland's Maranoa.
Phil Avery from TopX Australia said Bonus Downs was a rare development opportunity.
"The buyer saw the potential in the brigalow country which was both developed and undeveloped – offering potential for a variety of income sources including cattle, sheep, goats, tourism and carbon farming."
The property is watered by two artesian bores, nine dams, bores, tanks and troughs.
It also featured a grand five-bedroom Queensland homestead built in 1911, which had been beautifully renovated and maintained.
The vendor estimates a conservative stocking rate of 1200 adult equivalents, although Bonus Downs was sold on a bare basis.
Under contract
Leeora Downs snapped up prior to auction
The Arcadia Valley's Leeora Downs has been placed under contract, a week after being listed by JLL.
The 3560ha cattle enterprise is situated in one of the most sought-after regions for grassfed beef in Australia and was expected to achieve more than $17 million at auction later this month.
Properties in the Arcadia Valley rarely change hands. The most recent transaction (in August last year) was the 3909ha Billabalong Station, south of Rolleston, which smashed district records, selling for $19.3m bare or $4950/ha.
Leeora Downs is located within Central Queensland's tick fee zone, 65km south of Rolleston and 160km north of Roma.
The property boasts highly fertile soils and quality pasture that consistently produce premium grass-fed bullocks and support a profitable cropping operation.
Water is provided by a reticulation system complemented by overland flow dams.
Leeora Downs was being offered for sale on a bare basis, however the property can carry around 1500 adult equivalents.
JLL agribusiness directors Chris Holgar and Geoff Warriner handled the marketing and the sale.
Click here to access more property sales results.