Bunderra Cattle Co, owned by Queensland's Pickersgill family, has paid around $30 million for Neutral Junction Station – a large-scale turn-key beef breeding and farming opportunity in Central Australia.
The price tag comes with 7000 head of Droughtmaster cross, Ultrablack and Santa Gertrudis cattle, including 4158 breeders and around 120 bulls.
The sale was handled by Olivia Thompson from Nutrien Harcourts Katherine following an international expressions of interest campaign.
When the enterprise was listed for sale in February it was anticipated to make around $30 million. While Ms Thompson was unable to disclose the price paid she said it "met expectations."
"Neutral Junction's diversity including the cattle, the irrigated hay farm and its location, attracted strong interest from mostly domestic investors – large family farm operators and some corporate groups," she said.
Ms Thompson said the property's long line of family ownership continues with the Pickersgills.
Based at Washpool near Comet, the Pickersgill family owns nine choice cattle properties in buffel grass bullock fattening country around Rolleston, Bauhinia Downs and Alpha in Central Queensland, spanning around 100,000ha.
In March 2020, they also secured the 447,500ha Murranji Station south-west of Daly Waters in the Northern Territory for $23 million including 12,500 cattle, to act as a calf factory.
More recently, in October last year, the Pickersgills paid more than $30 million for the 17,477ha Bandana Station, 240km north of Roma and 240km south of Emerald, in the high rainfall foothills of the Carnarvon Ranges.
Neutral Junction
The 460,900ha Neutral Junction Station is situated at Barrow Creek, in the Davenport region, 300km north of Alice Springs and 150km south of Tennant Creek, on the cusp of the northern Alice Springs district and the southern point of the Barkly Tablelands.
Around 100km of the Stuart Highway runs through the centre of the property providing reliable all-season access.
Established in 1907 and grazed since 1884, Neutral Junction was sold after 20 years ownership by Charlie and Liz Frith who operate three backgrounding properties near Roma in Queensland.
The property is watered by 25 equipped stock bores, 20 water tanks, 10 turkey nests and five dams. It also operates a successful hay farm that is currently growing 120ha of reclaimer Rhodes grass under two pivots. The property also has strong potential for diversification with cropping.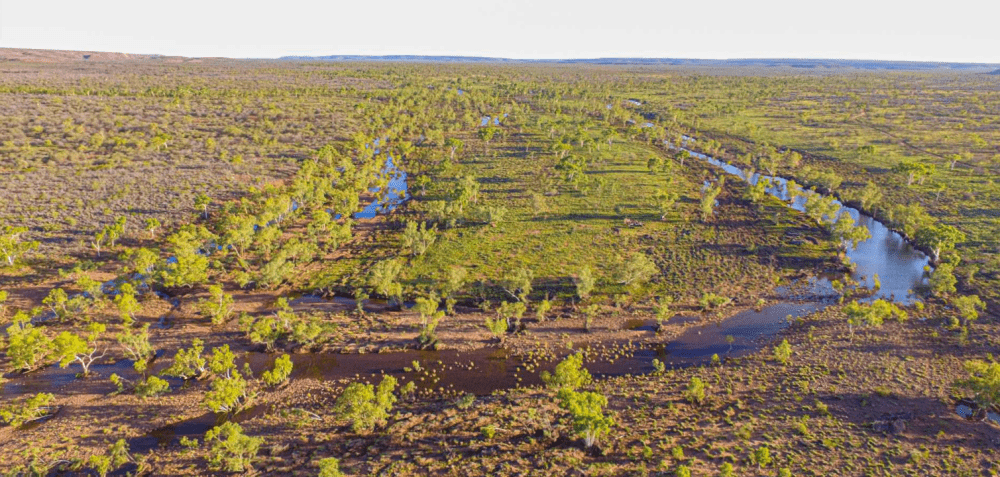 Neutral Junction holds a 1654ml underground water extraction licence, and it recently applied for an additional 6415ml that is yet to be granted.
Additional income is generated from the general store and the power and water contracts which service the local community.
We're seeking comment from Kevin Pickersgill for this story, but local comms are difficult today. It will be added here later if we can reach him.