THE optimism currently being seen across the cattle market is beginning to be reflected in some strong property results for larger breeding/finishing country in Central/North Queensland.
The latest example is the sale of Bungobine, a large, well-improved Mt Coolon district cattle property marketed recently under expressions of interest. Beef Central understands the 38,000ha holding attracted close to ten formal bids by the time the expressions process closed at the end of June.
Most of the offers were from larger family-scale enterprises, either local or located further north, but they also included at least one overseas-connected bidder.
A sale was subsequently finalised late last week with Clermont cattleman Richard Simmons, Avon Downs, who has gradually accumulated a significant grazing land portfolio across the Central Highlands region in recent years. No price was disclosed, but Beef Central understands the buyer paid somewhere near $20 million.
A price in that vicinity would suggest a beast area value of around $2500. That's based on a valuation of around $3 million for the 5300 Brahman and Droughtmaster cross cattle included in the sale, included were 2550 breeders presenting in good condition, and 2700 steers and heifers, mostly 4s and 5s. The sale also included extensive plant.
Bungobine is a well-regarded northern breeding, backgrounding and finishing property – half of which is better quality gidgee/brigalow type pulled buffel grass country, with the balance being lighter forest country for breeders, carrying a good spread of stylos plus urochloa and kangaroo grass.
The block was carrying a good body of feed at time of sale.
The vendors have consistently carried 7000 branded cattle on a year-round basis.
Given the balance of country, the sale is probably one of the better results seen in the area since the cattle property market started to decline six or seven years ago.
New owner Richard Simmons operates a large grazing operation based at Avon Downs, north of Clermont, bought in the early 2000s. Since then he has bought other blocks including 27,000ha Glen Avon, a property neighbouring Avon Downs, for a price understood to have been around $12m, livestock included. He has also put together an aggregation nearer to Emerald, centred on Yan Yan bought a few years ago, and since added-to with neighbouring Boggy Creek and Fairlight.
One of Bungobine's features is its level of improvement, divided into 41 grazing paddocks plus holding and weaner paddocks and an extensive internal laneway network for efficient cattle movement. The fencing is predominately three-barb on steel and wooden posts, some with steel droppers.
The stockwater network includes 30 dams plus a large semi-permanent swamp, in addition to 28km of poly to outlying troughs, fed from an elevated 57,000 gal tank.
Stock handling infrastructure includes an excellent all-steel, centrally-located yards complex complete with a large roofed and concreted working area, incorporating a seven-way pound draft, calf crush and Warwick hydraulic branding cradle.
The main working crush has a postless processing section full-length of the Warwick heavy-duty hydraulic crush, and comes complete with a BR blue-tooth panel reader, Gallagher weigh-bars and scales and a four-way hydraulic draft off the front.
The yards complex is completed with a double-deck loading ramp, steel-framed hay shed and saddle room, ten water yards and large coolers, leading to the extensive internal laneway network.
Vendors were John and Helen Pastega. Mrs Pastega is a member of the Rowe family, which has successfully owned and operated Bungobine for the past 40 years or so.
Clermont's Hoch & Wilkinson were sole agents for the sale.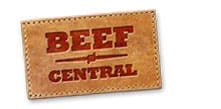 Bungobine was advertised extensively on Beef Central, putting the holding in front of a national and international beef industry audience totalling almost 60,000 readers. Click this link to access the new "Beef Central – Property" section, including searchable databases of new property listings, recent sales, and weekly property industry analysis. Click this link to contact business development manager Rod Hibberd, over opportunities to include listings or advertise your property marketing business on this exciting new platform.