SPECIALIST rural property marketing agency LAWD has continued its expansion, announcing that the real estate arm of NSW-based McCulloch Agencies will join the business from 1 September.
The arrangement means that McCulloch Agencies principal Daniel McCulloch becomes a LAWD shareholder and senior director of agribusiness transactions.
Since inception in 2020, LAWD has risen in prominence as a specialist property agency with a current focus on agribusiness and development transactions, and valuations.
The business is led by some of the nation's most prominent agents and valuers including Danny Thomas, Col Medway, Peter Sagar and Tim McKinnon.
McCulloch Agencies was established in 2019 by Daniel and Karina McCulloch who, over the past four years, have attracted a strong share of the New South Wales agricultural property market.
LAWD chief executive officer Enda Foley said McCulloch Agencies' team of 11 property specialists and support staff had joined LAWD, continuing a strategy for business growth and talent acquisition.
"There is a clear alignment of values between the two companies, and a shared belief in how to do business," Mr Foley said.
The agreement is the culmination of more than 12 months of planning and discussions that would ultimately result in optimised service delivery and client outcomes, he said.
"The McCulloch team includes early and mid-career professionals with well-established reputations who will support LAWD's future leadership, and we're delighted to welcome these talented property professionals to a group that will reach 100 people in the next six months."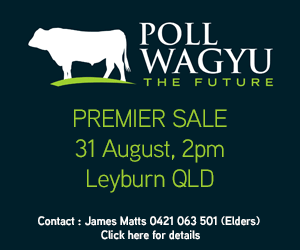 The acquisition encompasses the real estate transactions segment of McCulloch Agencies only, including rural, lifestyle and residential sales.
It does not include the McCulloch Agencies livestock business, which will remain under the McCulloch Agencies banner, headed up by Karina McCulloch and the existing team of livestock specialists.
The integration of McCulloch Agencies into LAWD will result in the expansion of LAWD's geographic footprint with existing offices in Brisbane, Sydney, Melbourne, Perth, Katherine in the NT, and Brunswick in WA to be joined by Tamworth, Quirindi, Singleton and Wauchope on the NSW mid-North Coast, from which both LAWD real estate and McCulloch Agencies' livestock businesses will operate.
In Sydney, the existing McCulloch Agencies office will relocate to the LAWD office on Market Street.
Daniel McCullough said the deal would bring McCulloch Agencies into a fast-growing, nationally recognised brand, and the ability to collaborate with a broader group of elite agricultural property specialists with established links to institutional investment and international buyers, and exposure to a larger and more diverse buying audience.
"There are enormous synergies between LAWD and McCulloch Agencies and we are looking forward to becoming part of a nationally recognised, internationally connected business in a move that will support the continued rise of LAWD as a market leader.
"By joining LAWD we can ensure each asset placed on the market has maximum exposure to both domestic and global buyers.
Source: LAWD