THE biggest northern Australian cattle offering since last year's Kidman portfolio was put to the market will see an aggregation of four highly-regarded Kimberley grazing holdings offered to prospective buyers in coming months.
SAWA Pastoral Co principals the Botha family have decided to sell their four Kimberley cattle holdings in northern WA, including Moola Bulla, Mt Amhurst, Beefwood Park and Shamrock.
Together the four properties cover a little over one million hectares, currently running about 47,000 branded cattle, plus the current calf crop. Early sale listing documents indicate there will be about 16,000 young cattle available for sale into live export channels this year.
The four holdings involved in the offer are:
Moola Bulla, near Halls Creek – 395,000ha
Mt Amhurst, near Halls Creek – 260,000ha
Beefwood Park, near Fitzroy Crossing – 206,000ha, and
Shamrock, near Broome – 178,000ha.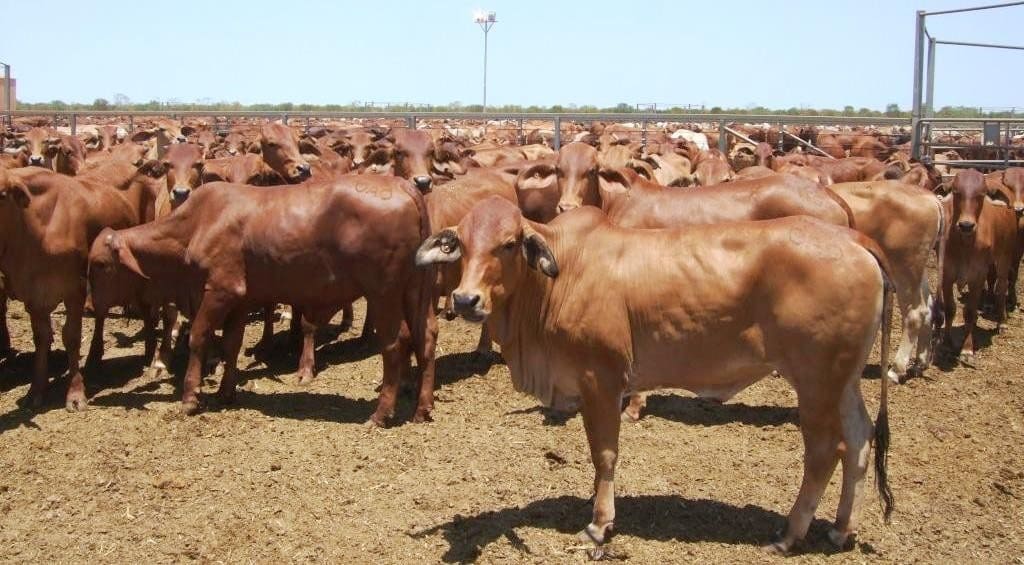 The location of the properties creates a natural geographic supply chain into the region's two main live export departure points, Broome and Wyndham.
The size of the portfolio is likely to attract corporate, institutional and high net-wealth individual investors, both Australian and overseas based.
The only similar offering to come to the market since the Kidman sale process was launched last April was Sydney media buyer, Harold Mitchell's offering of a part-share in his Yougawalla Pastoral Co aggregation which runs about 45,000 head of cattle on 850,000ha of owned country and 560,000ha of leased country in the Kimberley region.
The only other recent sale of significance in the Kimberley region was last year's sale of Fossil Downs, 400,000ha, sold with about 15,000 cattle to Gina Rinehart for a reported $40m.
A confidential information memorandum on the SAWA aggregation is being circulated among interested parties. Already the listing has attracted interest from substantial overseas interests, Beef Central understands.
The recent renewal of all Western Australian pastoral leases and the state government's proposed changes to the diversification of activities on WA pastoral leases is likely to enhance the interest in the properties.
Early price expectations are that the aggregation may fetch around $100 million. Cattle value alone may be close to $50m, based on current commercial benchmarks.
The SAWA aggregation will be sold through a two-stage private sale process, starting with non-binding expressions of interest. Binding offers will then be submitted, with a closing date of 4 April 2016.
Marketing agent Sue Brosnan, from Tanami Rural in Katherine, said 2016 was shaping up as an ideal time to put the aggregation to market.
She compared the current market conditions to the 2007-08 period – the previous 'high point' in the northern Australian property market, when live exports into Indonesia were running at fever-pitch.
"What's underpinning the current scenario is even better commodity prices, but also a broader range of live export markets and weight ranges. And it's not just the current strength of the live export trade – beef prices throughout Australia are at record levels, driven by strong international demand," she said.
"It's now obvious that foreign investors see Australia as one of the key targets for agricultural investment worldwide, and the Federal Government's White Paper on Northern Australia issued last year highlights the region's unique opportunities in livestock."
Ms Brosnan said other key features in the SAWA offering were the number of stock included in the deal; the potential for further production growth offered by the aggregation; and the quality of the predominantly red Brahman x Droughtmaster commercial herd.
A Darwin-based live export buyer who knows the Moola Bulla cattle well told Beef Central they had always enjoyed a strong reputation in the Indonesian marketplace, and feedlots there rated the cattle highly on performance. Beyond the live export market, SAWA sells cattle to Western Meat Packers and Harvey Beef in WA, and AA Co's Livingstone beef plant near Darwin.
All four properties are enjoying an exceptionally good wet season this year, with a big body of feed present.
Vendors, South African expatriates the Botha family, bought Beefwood Park station in 2006 as a low-cost breeder block.
Following the collapse of the Great Southern Cattle managed fund, they bought Moola Bulla and Mt Amhurst stations from the fund's receivers in 2011, adding scale and a better balance between breeding and growing country.
Marketing options became more critical after the live cattle export ban in June 2011, and Shamrock station was added in a strategic supply chain move in 2013. All four stations add value to the aggregation in their own right.
Shamrock is located on the bitumen only 150km south of Broome, making it an ideal all-weather staging depot for company cattle heading to live export ports.
Further development of Shamrock to support growth in the broader cattle enterprise is presented as an opportunity.  The sale prospectus outlines a development plan which would grow substantial areas of forage crop under pivot irrigation to improve weight gains and further lift productivity by freeing-up country to run more breeders. The property has considerable irrigation potential, being situated over a large source of good quality, accessible water from the La Grange aquifer.
Sole exclusive agent for the sale is Tanami Rural Property, Katherine & Darwin. Interested parties can contact Sue Brosnan, Ph 0409 987 436 email sue@tanamiruralproperty.com.au