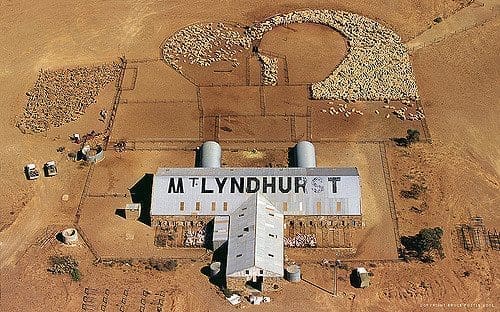 ONE of South Australia's iconic pastoral zone station holdings, Mt Lyndhurst has been sold for $7.05 million.
Buyers were the Litchfield Family, who own neighbouring Mundowdna Station (2200sq km).  Pre auction expectations were for a price above $6m.
Strategically located at the beginning of the Strzelecki Track 350km northeast of Port Augusta, Mt Lyndhurst covers almost 3500sq km.
It was once a part of the massive Beltana Pastoral Co, but now stands alone as a pastoral holding of significance with its watershed southern hills fed from the Northern Flinders Ranges running into a myriad of creeks flooding out to the north of the station. The annual average rainfall is about 170mm.
Mt Lyndhurst is well watered by 17 bores and 15 dams, and is currently carrying around 1600 cattle and 10,000 sheep plus lambs, that were included in the walk-in, walk-out transaction.
The SA Pastoral board maximum rating for the property is 6800 cattle or 34,000 sheep equivalent.
The four- bedroom homestead is loaded with historical character and features, while the historic 12-stand stone shearing shed bears the date of 1877. It has received improved capital works in addition to the presentation of other improvements including living quarters, shearer's quarters and outbuildings.
The property was sold under the hammer at auction in Adelaide last Friday.
Marketing agent, Simon McIntyre of Landmark Harcourts Adelaide, said Mt Lyndhurst had attracted more than 80 direct enquiries.
"It was as good a response as we've had for a station holding, particularly at that level," Mr McIntyre said.
"The buyers have younger members of the family coming through, their business is sheep and Dorper operations.  There is definitely a portion of Mt Lyndhurst which is sheep style country."
Mr McIntyre first sold Mt Lyndhurst in 2002, acting for receivers, and sold it again in 2007 when cattle were added to the operation.
"The buyers know the country and they know how to run it.  It's in exceptional order.  Mt Lyndhurst has had more than 100mm of rain since December," he said.
"It was fortunate that the property had those significant rains and anyone who carried out an inspection could clearly see its potential.  One of the redeeming features is that it captures a lot of rain out of the northern Flinders (on its way to Lake Eyre)."
"We let the property do the talking" Mr McIntyre said.