THE online marketing channel, AuctionsPlus has gone far beyond its sheep and cattle sale roots over the years, being used at different times to market everything from wool to used machinery, grain, native title logging rights, water entitlements and even beehive licenses.
But for the first time next month, AuctionsPlus will be used in a simultaneously interfaced 'e-auction' for a grazing and cropping property being sold near Keith, in South Australia.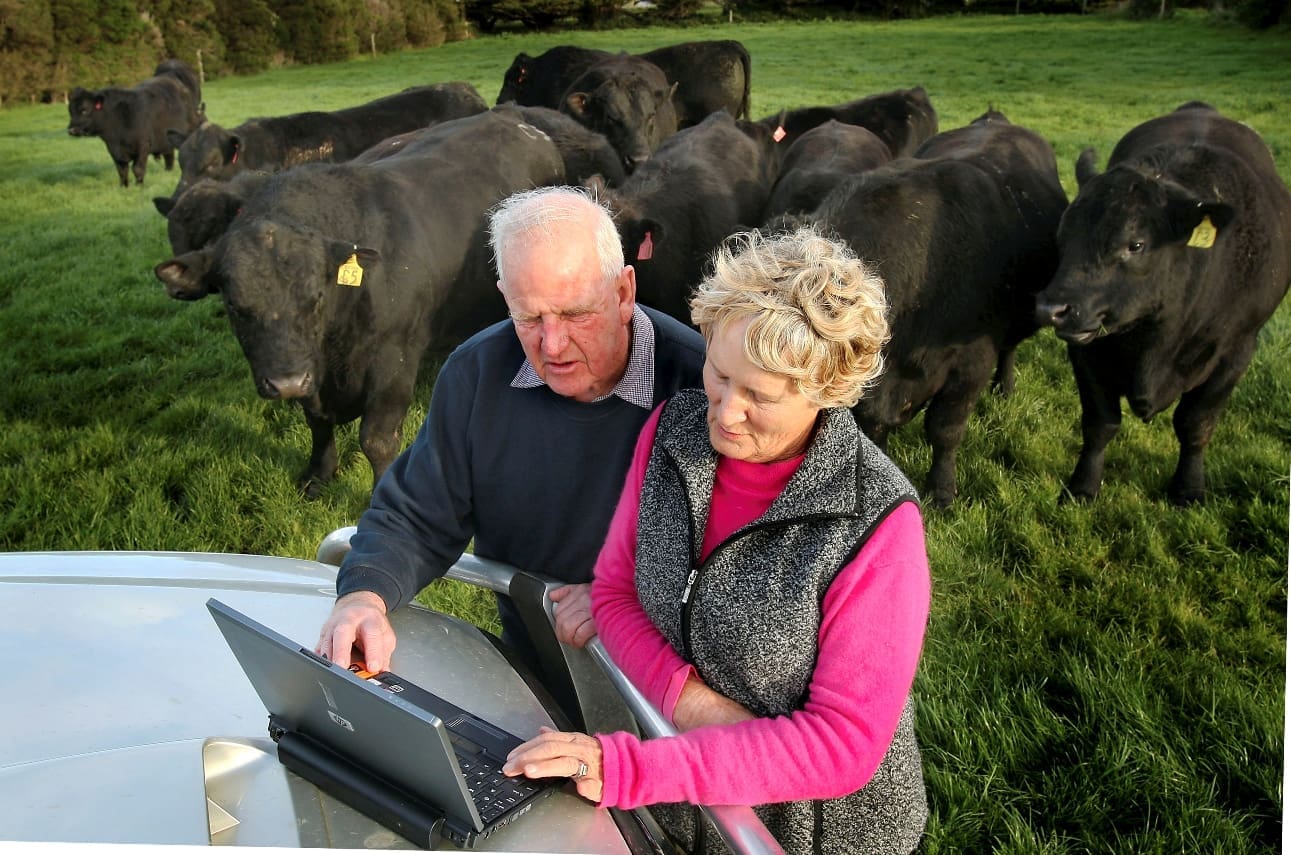 In an Australian first, Ruralco's Southern Australian Livestock's real estate business, SAL Real Estate, has teamed with AuctionsPlus to hold a conventional physical auction at the Keith Football Clubrooms on October 7, interfaced to another online audience (hopefully, bidding) on AuctionsPlus.
The property in question is significant local holding, "Cooinda", comprising 378ha of quality grazing and farming land together with a 304,000 kl water allocation, three equipped flood irrigation bores, a large extensively-renovated home and outstanding sheds and yards.
While it has proven to be well-suited to running well-known Border Leicester, Hampshire Downs and Poll Dorset stud sheep flocks, the block is in an area long-recognised as the leading irrigated lucerne seed-producing district in the country.
AuctionsPlus CEO Anna Speer said rural property was not a segment that AuctionsPlus had been actively pursuing, but the process had been initiated by agents already engaged with the platform via livestock sales.
"I guess we would have fielded 10 or 15 phone calls from people over the past month, interested in exploring the use of AuctionsPlus for property marketing and auction purposes," she said.
"We put that down, in part, to the awareness of the strength in Auctions Plus's livestock sales recently, creating its own interest in using the platform in other, non-traditional ways."
"Not only is it creating greater exposure for the property prior to the auction, it is good for the agency's own branding. I'd expect to see people logging into the sale from everywhere, and if they target the right channels, they could well have people from China logging-in for a look," she said.
Already AuctionsPlus has a number of registered viewers from overseas, for its general weekly livestock sales.
Almost regardless of whether online bids are actually posted in the upcoming property auction, the process exposes the Cooinda holding to a large potential audience.
"When we had our first used machinery auction a while back, there was only a single tractor offered. But it was viewed by more than 6000 AuctionsPlus viewers over the two weeks the sale was active. It didn't sell online, but sold soon after the auction closed. But it dragged the eyeballs in, delivering exposure," Ms Speer said. "The same can happen for property."
Because the sale is being conducted under South Australian rules and regulations for property auctions, everyday AuctionsPlus registered users will not be given automatic access to have a look. Instead, interested parties will need to register their interest – but there are no barriers to anybody having a look at the sale.
Ms Speer said while property was in a 'different price league' than most transactions taking place on AuctionsPlus, it was not uncommon for the system to handle cattle deals worth $700,000 or $800,000 for an individual vendor, so value was not really an issue.
As an indication of likely costs on any future AuctionsPlus interfaced property sales, the normal fee for a 'special' livestock sale (outside the normal weekly Friday sales) is $2600. Pricing for real estate is likely to be similar.
That includes the catalogue, emailed out to the AuctionsPlus distribution channel database, and listed on the website among upcoming auctions. For those wishing to offer 'live-streaming' of the auction (video and audio), there is an additional cost, typically around $1500.
While the upcoming Cooinda property auction will be 'live streamed', allowing remote users to watch and hear the auction as it happens, it would not be essential for property auctions to be live streamed, Ms Speer said.
So is AuctionsPlus looming as the agriculture sector's answer to eBay?
"It would be nice – but while we'll sell anything, our bread and butter will always be livestock, because there is still so many things we need to improve in that area, in assessment integrity, market reporting and other factors," she said.
Potential for irrigated lucerne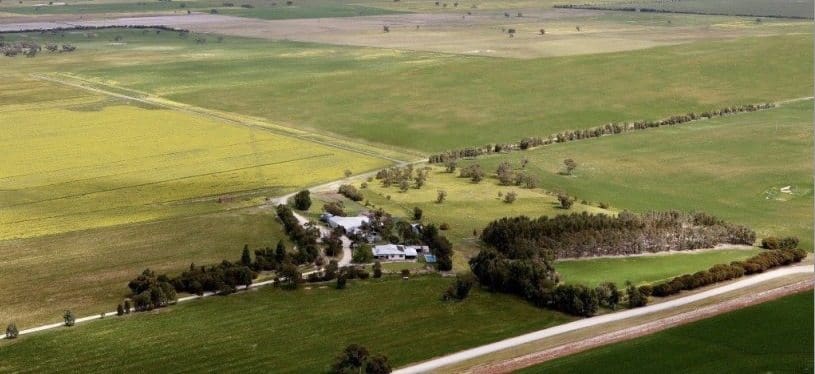 The Cooinda property is only 17km south of Keith fronting the Riddoch Highway.
The holding was established as part of the far-sighted AMP Settlement Scheme with the vendors, the Johnson family, having ownership since 1977. Since 1980 the holding has been readily identified by the South Australian and Victorian lamb industry as the home of three thriving sheep stud flocks.
The studs will continue in different locations but to facilitate the process, the Johnson Brothers and their families will relocate the flocks.
The Auction will be conducted on October 7 at 1pm CST.
Click here to obtain further details, or contact RuralCo (SAL Real Estate's) Darryl Napper on 0429 640 234, email dnapper@salivestock.com.au