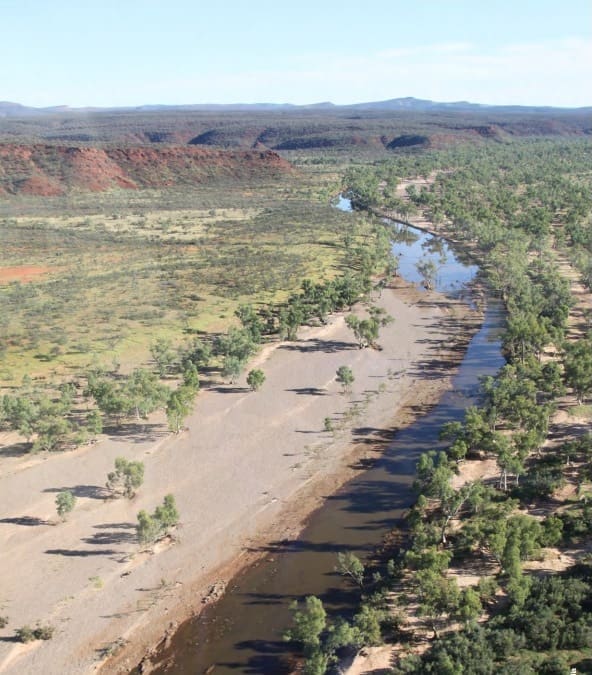 THE Central Australian cattle station bought by RM Williams Agricultural Holdings in 2011 for $13 million – underpinned by a $9m Federal Government grant, to create the world's largest carbon farm – has been sold for a about half its previous sale value.
Hunter Valley, NSW-based graziers Ashley and Neville Anderson, who own several large Queensland cattle stations, bought Henbury for between $6m- $8m, reports suggest.
Whether Henbury, as a cattle property, could attract anything like the inflated $13m paid by RMWAH and the Federal Government for use as a conservation property was always one of the key areas of interest surrounding the sale. Another burning issue was how much the Government would get back on its original $9 million investment.
Conflicting media accounts have circulated over the long weekend, with The Australian newspaper claiming on Saturday that taxpayers are likely to receive back 'only a fraction' of what was invested, while the ABC on Sunday suggested 'a large percentage' would be returned to Federal coffers.
The Australian quoted receivers PPB Advisory as claiming a 'successful sale' of Henbury to the Andersons.
It claimed the Government had confirmed that a 'portion of the sale proceeds' would be returned to the Department of the Environment under a confidential funding deed agreement with the receivers. In other words, they're not telling.
A spokesman for Federal Environment Minister, Greg Hunt, told the Australian he did not know if this was a percentage of the final sale price, or a set sum.
"This is yet another example of Labor's waste and mismanagement – the Coalition was left with limited options regarding the sale of the property," the spokesman said.
Meanwhile ABC radio on Sunday suggested that a 'large percentage' of the money from the sale of the failed carbon farm will be returned to the Federal Government.
"The Commonwealth won't get all of its money back, as it's understood the station has sold for around $6m to $8m," ABC said.
"You can say that a large percentage will go back to the Commonwealth as they're entitled to get paid," Steve Parbery, from receivers PPB Advisory, told ABC.
Prior to the sale a spokesperson for the Department of the Environment said the government was "working with the receivers to secure conservation outcomes for Henbury Station while maximising its ability to recover a proportion of proceeds from any sale."
He also stressed that future owners would not be bound by the previous conservation agreements.
In March, Insolvency firm PPB Advisory announced that the 514,800ha Henbury, 230km south Alice Springs, would be sold on a walk-in,-walk-out basis via a two-month tender process. Tenders closed on May 23, with PPB suggesting 20 tender offers had been posted from Australian and overseas interests. It produced a short list of six serious bidders from which the Andersons' winning tender was chosen.
The disposal followed the collapse of RM Williams Agricultural Holdings, led by former Murdoch media executive, Ken Cowley, in June last year.
In 2011 RMWAH, with a $9m Federal Government grant provided by then environment minister Tony Burke, paid $13m to buy Henbury, under a radical plan to destock the property of its 17,000 cattle and to sell carbon offset credits. A year later Qantas signed a contract to buy a significant proportion of carbon credits from Henbury to offset its own carbon emissions.
However the program collapsed when RMWAH was placed into receivership last June.
Expressions of interest for the purchase of Henbury were sought by PPB Advisory last August but the property did not sell, with uncertainty over its status as a carbon farm and the future of the carbon tax among the main reasons cited for the limited buyer interest.
The NT Government said last year that despite the plans to turn Henbury into a massive carbon farm, the property remained a pastoral land tenure lease, and applications had never been made to change that tenure.
The Federal Government recently granted permission for pastoral activities to resume on Henbury in accordance with its status as a pastoral lease, which has enabled the holding to be marketed as a cattle property.
A 1000sq km portion of the holding, about 19pc of its land area, has been set aside under a biodiversity covenant, precluding the running of stock. That portion is mainly located on the drier, higher and rockier country, however, meaning it is unlikely to affect the productivity of the Andersons' new cattle business.
In October last year two former RMWAH-owned NT properties, Labelle Downs and Welltree Stations, were sold to AA Co for $27.1 million, just a fraction of the inflated $72 million price tag when they bought them two years earlier.