AN AREA twice the size of Texas is in drought in eastern Australia, yet real estate agents say there's rarely been a better time to buy Aussie farmland.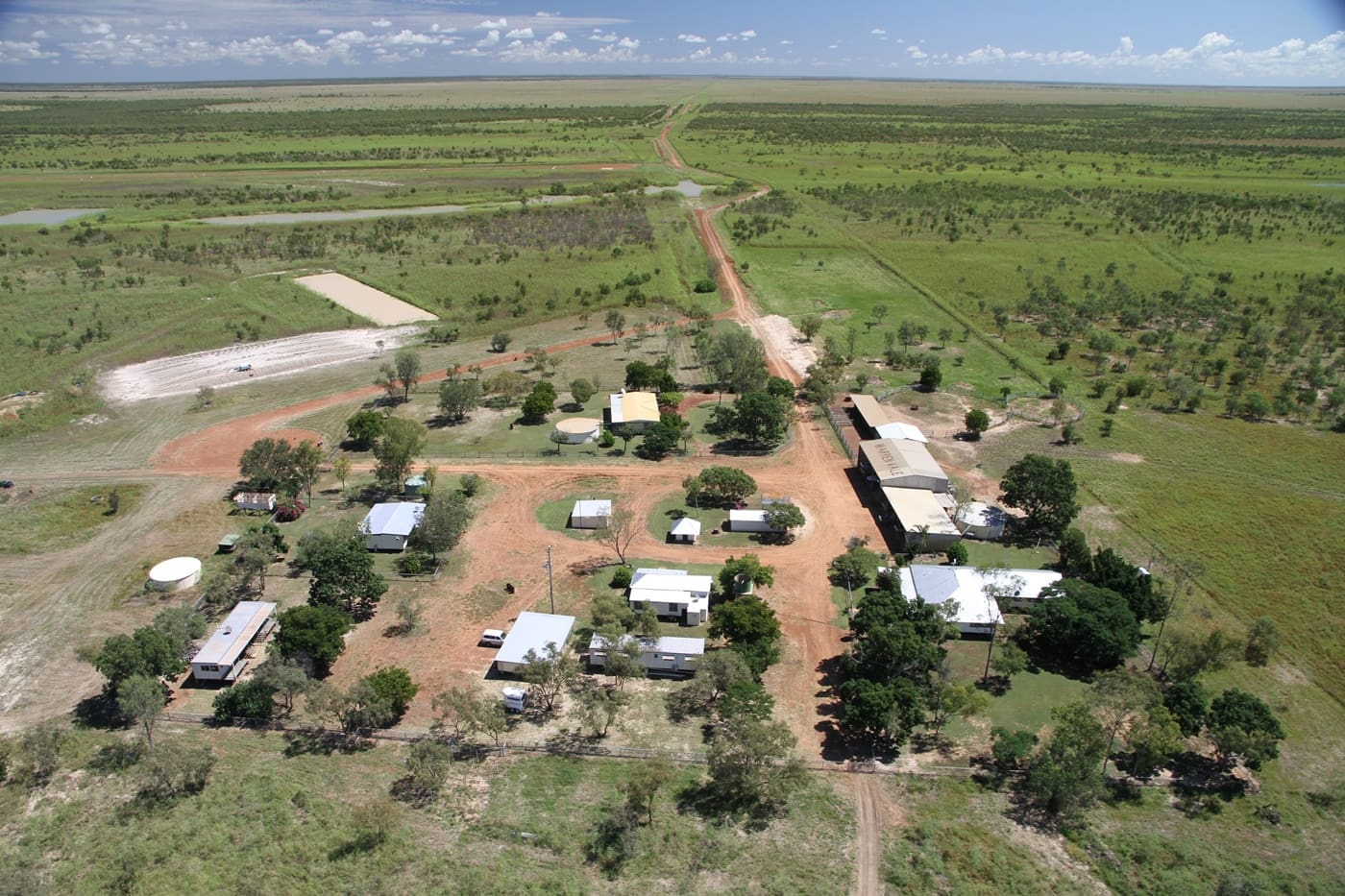 The reason is beef. Exports are at record levels and cattle prices in the east of Australia reached an all-time high this month, the Australian Financial Review published in an article yesterday.
Prices of 'farms' are at a 10-year low, at less than $500 a hectare, according to Herron Todd White, Australia's largest independent property appraiser. At the same time, US demand for beef has pushed cattle prices to a record, and a weaker Australian currency has made outback farmland cheaper for overseas investors.
"It's a buyer's market, there's no doubt about that," Herron Todd White valuer Tim Lane from  told the AFR.
"To have all these things aligning – it's very, very rare."
Among 16 key international markets for agricultural land, only Uganda and Mozambique were cheaper than Australia, Savills Plc, Britain's largest real-estate agency, said in a report last year.
Farms in Australia returned more than 15 percent a year in the decade through 2012, Savills found. That's more than double the average return from Australia's benchmark stock index over the same period.
Australian real estate is increasingly attractive in Asia, said Rawdon Briggs, director of rural and agribusiness transaction services with Colliers International property consultants in Brisbane.
He said he met with prospective investors in Shanghai in March and will be marketing Australian properties in Beijing, Guangzhou and Shenzhen in July and August. "You concentrate on where the capital's coming from," Mr Briggs said. "We're seeing a significant upswing in interest."
In Queensland, Australia's biggest cattle-producing state, Chinese investments jumped by almost half in the year ended June 2014, according to the state government.
Purchases totalling $463 million made China the biggest overseas buyer and were helped by a 19pc drop over the past two years in the Australian dollar against the Yuan. The A$ has fallen 20pc against the US$ and slipped 6pc against the Euro, the AFR reported.
The same currency fluctuations are supporting overseas demand for Australian beef. Exports are at record levels and cattle prices in the east of Australia reached an all-time high last month.
There's little sign that will change any time soon. Already, more than 70pc of beef produced in Australia ends up overseas. Free trade agreements struck by Australia with Japan, South Korea and China since 2014 have lowered or scrapped tariffs on beef exports, helping sales abroad.
"That demand is likely to remain in place at least for the next 12 to 18 months," said Ben Thomas, manager of market information at Meat & Livestock Australia in Sydney. "That paints a promising picture for prices."
Long-term investors are looking past the current dry spell, said Tony Lovell, co-founder of asset manager SLM Partners (Australia), which is raising capital to buy more farms.
"We are seeing them 'warts and all'," said Mr Lovell, adding that he's in talks with an Asian insurance group and three pension funds from Britain and Europe to lift the company's $105 million SLM Australia Livestock Fund.
Though drought will erode profits in the short-term, it may present good buying opportunities by forcing distressed properties on to the market, David Hassum, a director and rural specialist at Brisbane-based InterFinancial Corporate Finance told the AFR.
Meanwhile in other property news, competition is growing between Australia's major rural land selling agents as farm sales volumes are expected to come out of a trough and major institutional and private investors seek to gain a foothold in the growth area of agriculture.
Elders chief executive Mark Allison, who saw the rural services company sell more than $1.4 billion in real estate last year, is taking-on the new entrants of CBRE and Colliers International, the AFR reported.
Mr Allison said he was aiming for 12 real estate agency acquisitions next financial year and 40 by fiscal 2017.
"Elders did experience deep financial stress for five years so there had been little investment but since then we have been investing – we see real estate as a growth area," he said.
"We have appointed people in China and that is paying off in terms of contacts but it is still yet to convert to sales."
Source: AFR