A NORTH Queensland canegrowing family looking to expand their interests in beef production given the booming world outlook for red meat, secured a substantial grazing aggregation near Muttaburra at auction in Townsville yesterday.
The Hobbs family, who produce about 90,000 tonnes of cane each year on their extensive Herbert River sugar operations, paid $3.47 million for Muttaburra downs country grazing aggregation Stenhouse and Dunrossie, totalling 35,000ha.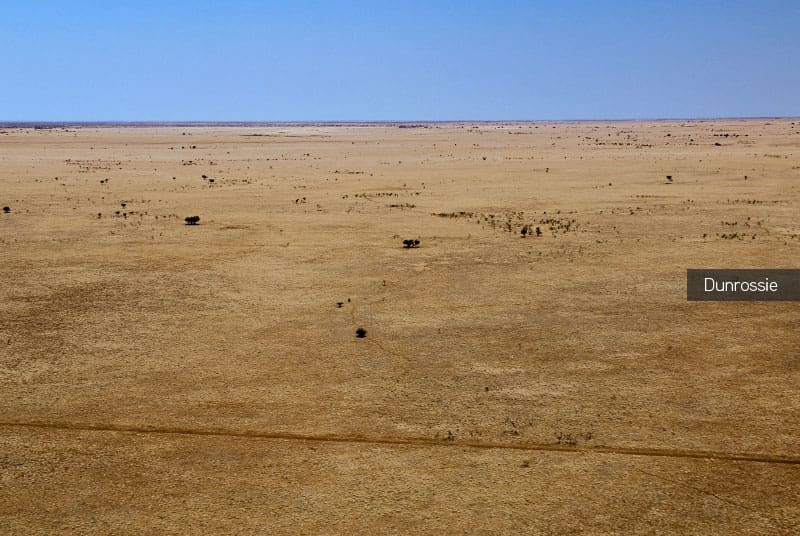 The properties were taken to market under the instructions of receiver, Will Colwell, from Ferrier Hodgson.
Buyers Arthur, Edwin and William Hobbs and families, trading as AE &W Hobbs, already have some cattle breeding interests on the coast near their farming base at Ingham, but will use the Muttaburra aggregation as a growing/fattening depot for coastal-bred steers for grassfed ox production.
Spokesman Arthur Hobbs acknowledged that the timing of the purchase reflected the growing sense of optimism in global beef markets, and the family company's desire to further diversify its agriculture interests.
"We thought the time was right to make a purchase in beef," he said.
"We've been looking for cattle land prospects for a year or two, lodging a couple of earlier tenders, but we were looking for low-maintenance country to grow out our steers. I wanted to be able to stand on a turkey's nest and count every animal," he said.
The Hobbs's currently run about 3000 head of cattle on their coastal breeding holdings near Ingham, but previously agisted or leased finishing country in better quality grazing areas, for up to 1000 head at a time.
"This purchase will bring our finishing operations back under our own control, because we were getting sick of the challenges in agistment," he said.
Mr Hobbs said Dunrossie and Stenhouse appealed as a development prospect.
"It is very clean country, with very little prickly acacia, which was a key consideration for us," he said.
"Having had to do a lot of woody weed clearing on the coast, I don't think people realise what they are in for in terms of cost, to clear woody-weed infested country in future," he said.
Given the seasonal conditions that have occurred this year, the Dunrossie and Stenhouse properties were presented in a drought-affected state, bare of stock and plant – and to a large extent, grass.
The sale represented a beast area value considerably cheaper than some recent comparable sales, such as the recent transaction of Llorac (20,600ha, about 40km further south), which made about $95/ac or $235/ha when sold in May.
The big difference was that Llorac had had some rain, and had a considerably better level of improvements than Dunrossie/Stenhouse, which were regarded as needing an extensive amount of work in terms of fencing, yards and other improvements.
Descriptions:
Stenhouse, totalling 20,000ha comprising a mix of open Downs country and some harder Gidyea scrub and some flood-out country. Water is provided to the property by a poly pipeline system as part of the water sharing agreement held with neighbouring station, Dunrossie, with further water available through five earth dams, poly pipe, tanks and troughs
Dunrossie, about 15,000ha comprises predominantly open downs country, with basic improvements including a lowset homestead, machinery and shearing sheds, sheep pen, quarters and cattle yards.
Water is derived from two sub artesian bores (one of which is a well) situated near the homestead. Bores have been fitted with submersible electric pumps powered by town power, and have a capacity of 3000 gallons per hour. A third solar powered bore is located in the south eastern section of the property and feeds a series of tanks and troughs throughout the property.
Sole agents for the sale were Tom Warriner and Rawdon Briggs from Colliers International.
Strong bidding interest produces result for Dulacca block
Meanwhile in another recent Queensland property result, agents reported a solid result for western Darling Downs block Strathmore, auctioned on June 10.
Agents James Croft and Joe Mildren from Ray White Pittsworth said the 1960ha property had generated 32 enquires, with 17 inspections carried out.
There was five registered bidders at the auction, with bidding reaching $2.5 million before being passed in on a undisclosed buyers bid.
Strathmore sold shortly afterwards for an undisclosed price and undisclosed buyer.
Country ranges from soft brigalow-belah country, slightly undulating with good shadelines, some bottle tree and small area of regrowth grazing country which has good stand of native pastures and areas of introduced species. This country produces good herbage and clovers in good winter seasons. Small areas of ridges with ironbark, which provides good run off into stock dams.