Territory's Sue Brosnan goes solo
Northern Territory rural property sales specialist Sue Brosnan is one of the only women in the Top End focussing on pastoral transactions. Earlier this year, she sold the 308,000ha Derwent and Glen Helen Stations in Central Australia for $11.5m while working for Landmark Harcourts, Katherine.
Recently, Ms Brosnan ventured out on her own, setting up Tanami Rural Property based in Katherine and Darwin.
She believes she has a lot to offer the northern pastoral industry.
"I have lived here for 20 years. I'm an experienced negotiator after having been involved in quite a few northern pastoral transactions. There's a lot happening in central and northern Australia in the property space and people appreciate knowledge on the ground, integrity and good communication," she said.
Tom Warriner moves to CBRE
Tom Warriner, previously with Colliers International's Rural and Agribusiness team, joined CBRE's Brisbane rural sales office In October. Regional Director, Agribusiness, Danny Thomas said Mr Warriner was a key recruit who would work alongside his brother, Geoff.
"Mr Warriner's appointment as a senior manager will add further firepower to the team, given his background in agency and on the client side as a former manager for Consolidated Pastoral Company."
Mr Thomas said Queensland is currently the hottest rural property market in the country, rebuilding strongly in the wake of the rebound in beef prices and markedly improved outlook.
"There is an unprecedented level of liquidity in the northern beef market at present, with an increasing number of local and international groups circling for opportunities.  Inquiry is strong and is coming from a number of traditional and new domestic investors, as well as new entrants from North and South America, Europe, Middle East and Asia."
CBRE expansion
Meantime, CBRE has expanded its Pacific Agribusiness team recruiting seven new brokers, analysts and valuers in Queensland, NSW, Victoria and New Zealand.  It follows the finalisation of the Trans-Pacific Partnership, which is expected to accelerate the rate of direct agricultural investment in Australia and New Zealand.
Aside from Tom Warriner's appointment mentioned above, other new Queensland recruits include Nick Houston and Victoria Ross, who have both joined as assistant valuers and Camilla Glasser who has joined as an agribusiness analyst assisting the transactions team.
In NSW, experienced agribusiness professional Richie Inglis has joined CBRE from Hassad Australia, a company wholly owned by the Arab state of Qatar. Mr Inglis, son of Inglis Rural Property's Jamie Inglis, has joined as a manager in the agency team, working alongside experienced agents Peter Etheridge and Chris Davidson. Other new appointments include James Pike as an assistant valuer in Victoria and Keiran Smith as an agribusiness analyst in New Zealand.
Jock McPherson winds back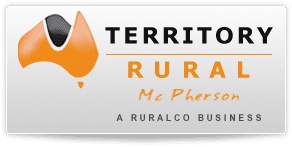 One of Central Australia's best-known cattle and rural property agents Jock McPherson, has decided to scale-back his workload. In 2008, he established the Alice Springs-based Territory Rural McPherson, an independent agency (part of the Ruralco group), which provides experienced, local service to meet the needs of its clients from as far south as Coober Pedy and north to Tennant Creek.
Mr McPherson said he is not retiring, but at the end of the year he will be taking the opportunity to do a little less.
"I'm going to be still involved in Territory Rural McPherson. However, some Ruralco identities have bought part of my shareholding allowing me to "downsize." I'm not totally disappearing even though I am relocating to Cairns.
"I intend to travel back and forth to Alice Springs to concentrate more on rural property sales rather than livestock. For a period of time, I will have an involvement here, so it's not a clean final break," he said
Drones help in Inglis Rural Property award
Inglis Rural Property has taken out the Real Estate Institute of Victoria's Rural Marketing Award for Yallambee Stud, recognised in the Thoroughbred industry as one of the state's oldest and most successful bloodstock operations.
Rural Property Sales Manager Sam Triggs said the company was recognised for its marketing strategy, the way it targeted interested international parties and finally, for achieving a strong sales result.
"Part of our success was in introducing drones. They have become a very cost effective way to create a powerful presentation tool for the properties we are showcasing. That was one of our key strengths. We had a buyer in America watching the drone video with a representative in Australia. They were impressed and subsequently purchased the property," he said.