THE positive impacts of the lower Australian dollar, falling fuel prices, initial jump in beef prices following the processing sector's return to work, some rain in many regions and historically low interest rates should point to much-increased optimism in the rural property market place.
That's the opinion of specialist rural values Herron Todd White in their latest February property outlook report.
"Another variable that is continuing to add to the market mix is the ongoing and possibly increased interest in agricultural assets globally by investment and pension funds," HTW's national rural director Tim Lane said.
"It appears that agriculture is now gaining a legitimate place in the asset allocation profiles of fund managers due to the nature of uncorrelated risk. It is considered something of an inflation hedge and with global government bond rates for 10-year money not very attractive, the lower yield profile of broadacre agriculture starts to stack up from a return perspective," Mr Lane said.
The question is, with the supply of property still generally in excess of demand in many parts of the country, whether there will be the start of an increased rate of sales, which over time will provide the impetus to possible increasing values.
"Of course a shift in the current price of credit, fuel and the A$ could all see this change, however this amateur economist has the view that this marketplace may be here for a period long enough to see better market  conditions evolve. A 2015 year of more sales activity could be the first step," Mr Lane said.
"So what is the smart money looking for? In short the same as it has for the past two to three years. Good scale, well-developed properties with either capacity to increase development with new capital or fully operational and able to generate cash flow from day-one," he said.
"In the livestock game, buyers are still looking towards +10,000 head operations. The dry conditions of the past few years have also highlighted the need to be in the 'reliable' rainfall areas."
"2015 is shaping as one of the more interesting years in the past three or four," Mr Lane said.
HTW's February property bulletin also highlighted trends and outcomes for beef property listings in different parts of Australia. Here's some highlights:
Southern Queensland
The year has started with renewed optimism following the widespread rainfall received across large parts of the state. This comes after a depressing period of two years of crippling drought which will be remembered as one of the worst in recent memory.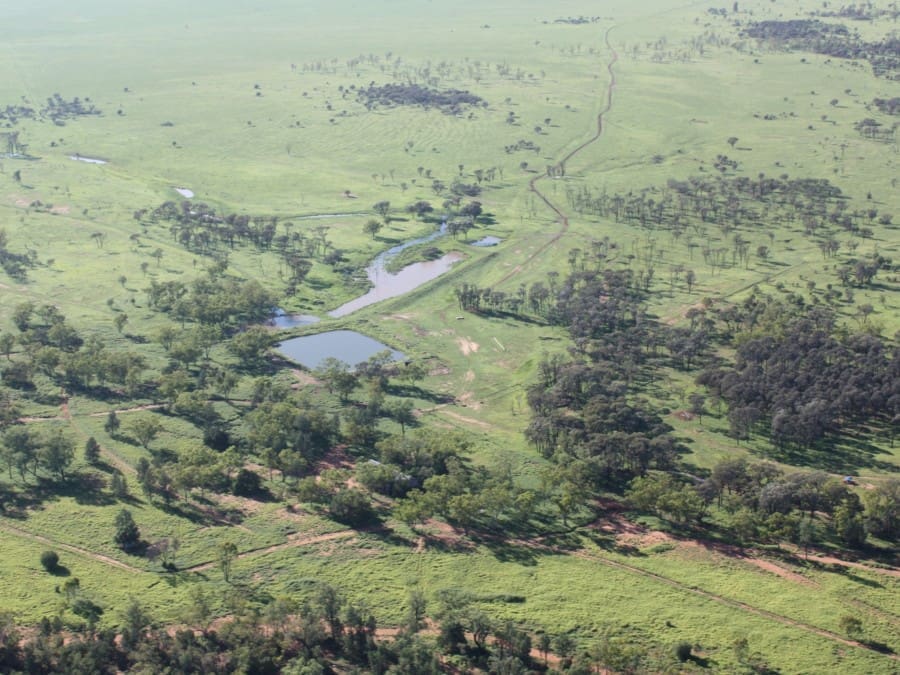 The drought is by no means over although the sight of high green grass and full dams will be a relief to those who have been feeding stock and holding out for a change in the season.
It is hoped that the remainder of summer will bring more follow-up rain and fill in areas which have missed out.
The cattle market has opened very strongly for the first sales in 2015 with reduced yardings and high demand from restockers, processors and exporters.
It is hoped that these prices will be consistent given the abundance of feed, falling Australian dollar, reduced fuel prices and high domestic and international demand.
It is expected that there will be an increase in properties put to market across the state, given the improvement in marketability for those properties experiencing a good season.
Conversations with agents reveal there is still good interest in the sub $1.5 million market driven by lifestyle type buyers with off-farm income.
In the west there has been good interest in the 25,145 hectares Yo Yo Park aggregation south of Augathella. The majority of the property has been pulled and seeded to buffel grass, being a mix of brigalow scrub and semi-open downs country.
The property is well-improved with an advertised carrying capacity of circa 5000 AE, which equates to 1AE:5.02 hectare.
There has also been a good level of interest in Harriman Park, 11,321ha east of Cunnamulla on the Balonne Highway. The property is mostly open soft black soil Mitchell grass country broken by multiple watercourses. It is also well-improved with artesian water reticulated throughout and an advised carrying capacity of 6000 ewes with progeny.
An outcome on these properties will provide a good benchmark for property in the western area of the state, especially given the lack of recent sales.
Central Queensland
The festive season has bought much need relief rain across most of Central and Central Western Queensland, but there are still areas that have missed out.
Record high cattle prices in some areas early this year has injected some much-needed optimism and confidence across the sector, which has not been seen for a number of years.
The 2014 year finished with a number of sales across Central Queensland, showing a mix of stronger and weaker results.
In the Central West the sales of Happy Valley (59,900ha) and Glen Kyree (29,785ha) southwest of Winton both in receivership, followed a trend whereby these larger, inferior quality drought-stricken blocks were selling at significant discounts from previous sales.
The reported sale prices for these properties showed a 40pc to 50pc reduction from the previous sales around the market peak in early 2008. The sales showed rates of around $450 to $550 per adult equivalent area.
Another notable sale in the Central West was Dumfries (13,268ha) located south of Blackall which has reportedly sold for an undisclosed amount.
Heading further east into the Central Highlands, Borilla Park (3634 ha) west of Emerald on the western side of the Fairbairn Dam, sold at auction for $4 million, which exceeded many expectations. It showed strong rates at around $1100 per hectare ($445 per acre) and about $3300 per adult equivalent area.
In all, it is shaping up to be an interesting year whereby western graziers will be trying to get back on their feet after a very tuff past three years. Those lucky enough to still have a reasonable level of stock numbers on hand should be able to capitalise on the very strong prices.
NSW North Coast
Following recent very good falls rain much improved beef prices will assist this market sector.
Expressions of interest closed on January 30 on a number of the former Great Southern Managed
Investment Scheme forestry plantations. Eleven properties ranging in size from 208ha to 1315ha were listed but no results were available by time of publication.
Click here to view full HTW property report