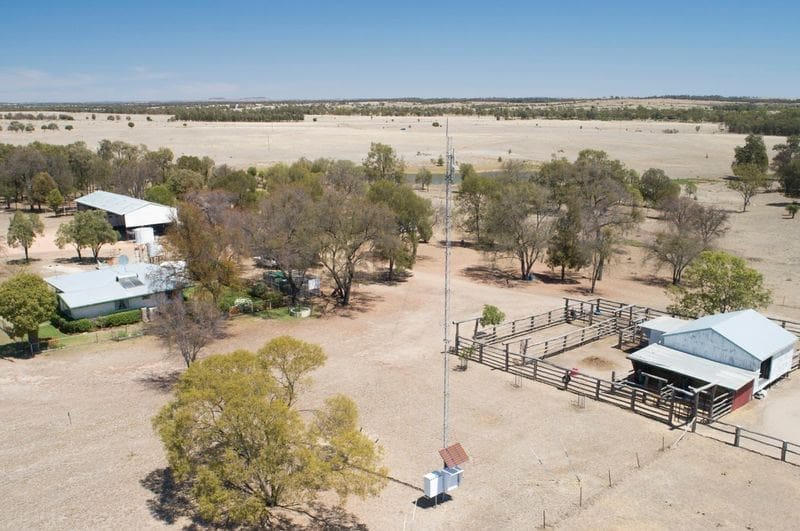 INVESTOR interest is being ignited by the offering of the dual-tiered Wandoan district holding Pony Plains on Queensland's Western Downs.
Described as a blue-chip investment, the 4004ha property is strategically located in the highly fertile beef producing region of southern Queensland.
It offers long-term secure cashflow through a leaseback option on the pastoral operation, as well as compensation agreements for the gas wells, water-take and a gas industry accommodation village located on the property.
With gas-related net income of $1 million a year, the Pony Plains offering will provide a valuable benchmark for grazing property carrying considerable income stream from the associated coal seam gas industry.
Over the past 15 years, energy resource-rich regions like southern Queensland's Surat Basin have experienced significant development, particularly within the coal and coal seam gas extraction industries, prompting the establishment of co-existence arrangements with landholders and the extensive construction of associated on-farm and regional infrastructure.
Trenton Hindman from Colliers International says properties such as Pony Plains are becoming highly sought-after by both institutional and non-institutional investors, often willing to pay a premium to hedge their returns risk.
"Investors look favourably on properties with a diversified income stream because they understand that returns from agricultural assets are cyclical, and best considered over the longer-term, given their exposure to weather and global commodities speculation," he said.
Mr Hindman said properties offering a guaranteed income (in this example, from gas royalties) enabled those risks to be better managed.
"Pony Plains offers significant annual return potential given its focus on free-range grassfed beef production, coupled with attractive annual compensation for access to coal seam gas reserves," he said.
Removing 'lumpiness' from investment returns
Colliers Industrial spokesman Simon Beirne said multiple income streams took the 'lumpiness' out of agricultural investment returns.
"Typical income volatility from agriculture can be an impediment for institutional investors and syndicators. However, this platform provides an opportunity for passive investment groups (who don't have the operational expertise) to enjoy a more consistent return over the period of ownership or investment."
Mr Hindman said Pony Plains also ticked the boxes for private beef operators.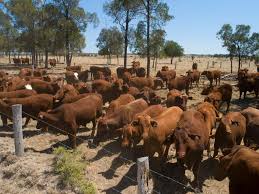 "The property has scale, production capacity and income diversity. Local cattle producers with existing Conduct and Compensation Agreements who have done very well in recent years are another buyer pool. They have the knowledge and understanding of the gas business and are likely to participate."
The country consists of open grasslands complemented by mature shade lines and stock camps of brigalow and belah open forest. The soils are a mix of loamy duplex types and self-mulching cracking clays which are ideal for growing improved pastures.
Pony Plains is being sold bare of cattle, but it has a carrying capacity of 2000 adult equivalents.
Sitting atop the Precipice Sandstone aquifer, the property is extremely well watered with a bore providing unlimited stock and domestic water.
Owned by Tony Dingle since 2002, Pony Plains is being offered for sale or as a ten-year leaseback with the resource companies' Conduct and Compensation Agreements providing cashflow for the lifetime of the project.
Based on a five-year average, the combined net income is $1 million per year, with the majority of payments monthly in advance.
Resource-wise, Pony Plains encompasses three Petroleum Licences, one Authority to Prospect and one Mineral Development Licence; Conduct and Compensation Agreements (CCAs) with Origin for 30 Coal Seam Gas production wells, 200 person Pony Plains Village and water take agreement; Conduct and Compensation Agreement (CCAs) for QGC in negotiation; and coal deposit potential with thermal coal with the Wandoan Holdings Pty Ltd (Glencore) owned Mineral Development Licence (MDL 411).
To date, there's been strong enquiry, with Colliers fielding interest from 30 parties. Mr Hindman advised potential buyers to carry out their due diligence on land values in the Taroom/Wandoan region, as well as from the gas yield.
Pony Plains is being offered via an international expressions of interest campaign closing on December 6. To view the video, click here.