Chinese group makes $11m purchase of Kyabra Station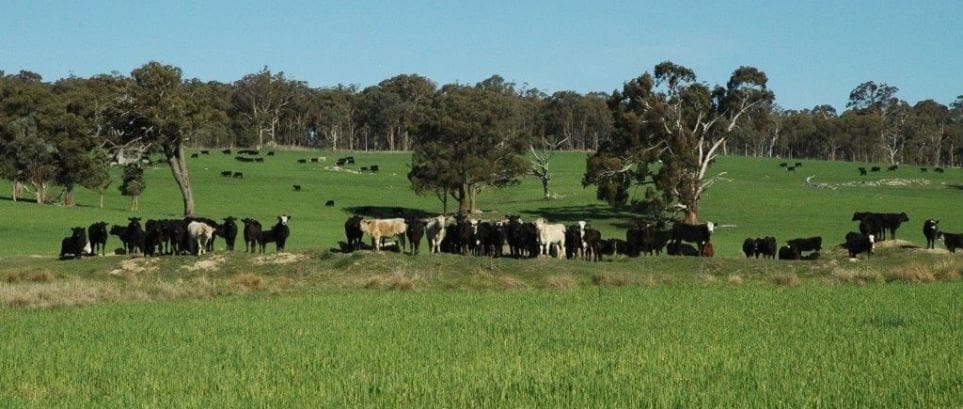 CHINESE interests have paid $11 million for noted Northern Tablelands (NSW) district cattle and sheep grazing holding Kyabra Station.
The 5259ha Kyabra Station (pictured above) is prime sheep and cattle-breeding property between Bendemeer and Uralla, south of Armidale.
Buyer Union Agriculture is a subsidiary of Hebei-based Jiahe Brewery which according to its website supplies customers in China with 'high-quality beef and sheepmeat' as well as being a major beer producer in Hebei province and Beijing. The company uses brewers' grains, a by-product of beer production, to feed cattle for its beef supply chain.
The purchase takes Union Ag's agricultural holdings in rural NSW to more than 12,000ha. In 2011, the company paid $13.8m for 4500ha of farmland at Galong and Binalong in southern NSW and $7m for 2840ha in Greg Greg, east of Wodonga.
In 2014 the company also bid unsuccessfully for the 12,000ha Goondiwindi, Queensland cropping and grazing property Undabri, sold by receivers to another Chinese buyer, Orient Agriculture for $30m.
Kyabra was sold by the Lytton-Hitchins family, which bought it in 1995 and transformed it into a holding renowned for its weaner cattle, superfine wool and prime lamb production. In the past two years the property ran about 1000 agisted cattle and previously carried 3000 crossbred ewes producing prime lambs.
Marketing agents were Meares & Associates and Landmark Harcourts, Armidale.
Theodore's Bungaree sells to family buyers
Well known Theodore (Qld) district irrigation and dry land farming property Bungaree has been sold privately for an undisclosed price to family buyers, Rowan and Suzie Hindle.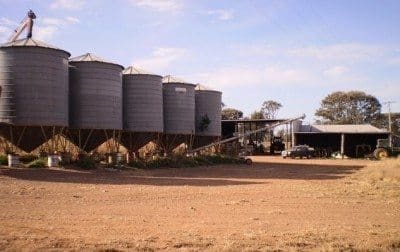 The 1000ha property includes 320ha of flood irrigation country either side of Boam Creek, 360ha of dryland farming country, with the balance either grazing country or storage facilities holding up to 1400Ml of overland flow water and harvested water from both the Dawson River Anabranch and Boam Creek, plus four equipped irrigation bores situated on the Boam Creek alluvium.
Bungaree has been in the Holmes family for three generations and in recent years has been growing irrigated cotton, cereal grains and hay production. The property is complemented by a large six bedroom home situated on a rise overlooking the entire holding, plus a cottage and machinery shed. It is situated only 10km from the town of Theodore.
The vendors are now concentrating on their cotton and grain harvesting business which takes them over much of Central Queensland and into NSW. Purchasers, Rowan and Suzie Hindle, have a young family and are looking forward to enrolling their children in the local State School and becoming part of the Theodore community.
The Sale was handled by Gary Bishop and John Crerar from Hourn & Bishop Qld.
Third sale chance for Roma's Meeleebee Downs
After two previous failed attempts to sell the property last year, marketing agents are confident a deal will be done in coming months on significant Roma district grazing and backgrounding property, Meeleebee Downs.
Earlier last year a $60m offer on Meeleebee Downs fell over. A second nearby holding owned by the same vendor, Lighthouse, was later sold to Brisbane businessman Tom Strachan for $14m (see earlier report).
A second bidding group agreed to terms and conducted due diligence on Meeleebee Downs, before it also fell over in December.
Agents CBRE report that there is again solid interest in the property. "We have four solid inquiries at present – equally split between overseas and domestic Australian buyers," CBRE's Geoff Warriner said. He hoped to achieve a completed transaction by March.
Totalling 24,340ha, Meeleebee Downs is well-developed brigalow country with capacity to run 12,000 head of cattle. Another 1000 calves have hit the ground since last year's unsuccessful attempts to sell the holding. There is potential for further development and cultivation of land including large scale irrigation infrastructure.
Willesley and Laurel Hills remain on the market
Well-regarded Central Queensland grazing holdings Willesley and Laurel Hills remain on the market, after an earlier three-month 'option' placed on the holdings placed by a potential buyer expired.
Located within the renowned Belyando/Mistake Creek grazing region north of Clermont, Willesley and Laurel Hills comprise 15,000ha and 17,500ha respectively.
The aggregation includes 30,000ha of grazing land, 1400ha of irrigation for row cropping with potential for expansion to 3000ha, and a 5000 head capacity feedlot, also with capacity to more than double in size.
CBRE's Geoff Warriner and Chris Holgar in conjunction with Queensland Rural's Peter MacPherson are selling the aggregation on behalf of the Hall family, who drew Laurel Hills in the 1960s.
Mr Warriner said the aggregation represented a rare opportunity to secure an expansive agriculture operation with scale and diversity.
"Opportunities to acquire such an extensive aggregation as this in the renowned agricultural region of Clermont are few and far between, and as a result, we expect there to be significant buyer interest from a range of parties," he said.
The aggregation also benefits from extensive water reserves and a good body of primarily buffel grass and quality legumes, which is further enhanced by a grazing operation that has historically maintained a carrying capacity of 12,000 head of feeder-type cattle.
The aggregation is located in close proximity to commodity markets and holds significant scope for expansion in all aspects of the business.