SUBSTANTIAL variances are evident in grazing property revaluations commissioned by major northern Australian pastoral companies recently.
North Australian Pastoral Co, the Australian Agricultural Co, Consolidated Pastoral Co and Paraway Pastoral Co have all released information on recent full or partial revaluations of their land assets over the past few months.
Revaluations for property assets among the four range from +5 to +16 percent, raising suggestions that some valuations have been artificially inflated to improve the financials. To be fair, though, there is a variance of some months in when the valuations occurred, which in some cases perhaps failed to fully-capture the rise in fortunes seen in the northern cattle market this year.
For example Beef Central's Darwin Indo feeder steer indicator price at the end of June was at 340c/kg, compared with 254c/kg this time last year.  Similarly, today's EYCI indicator figure above 650c/kg is at least 110c/kg above where it was a year ago.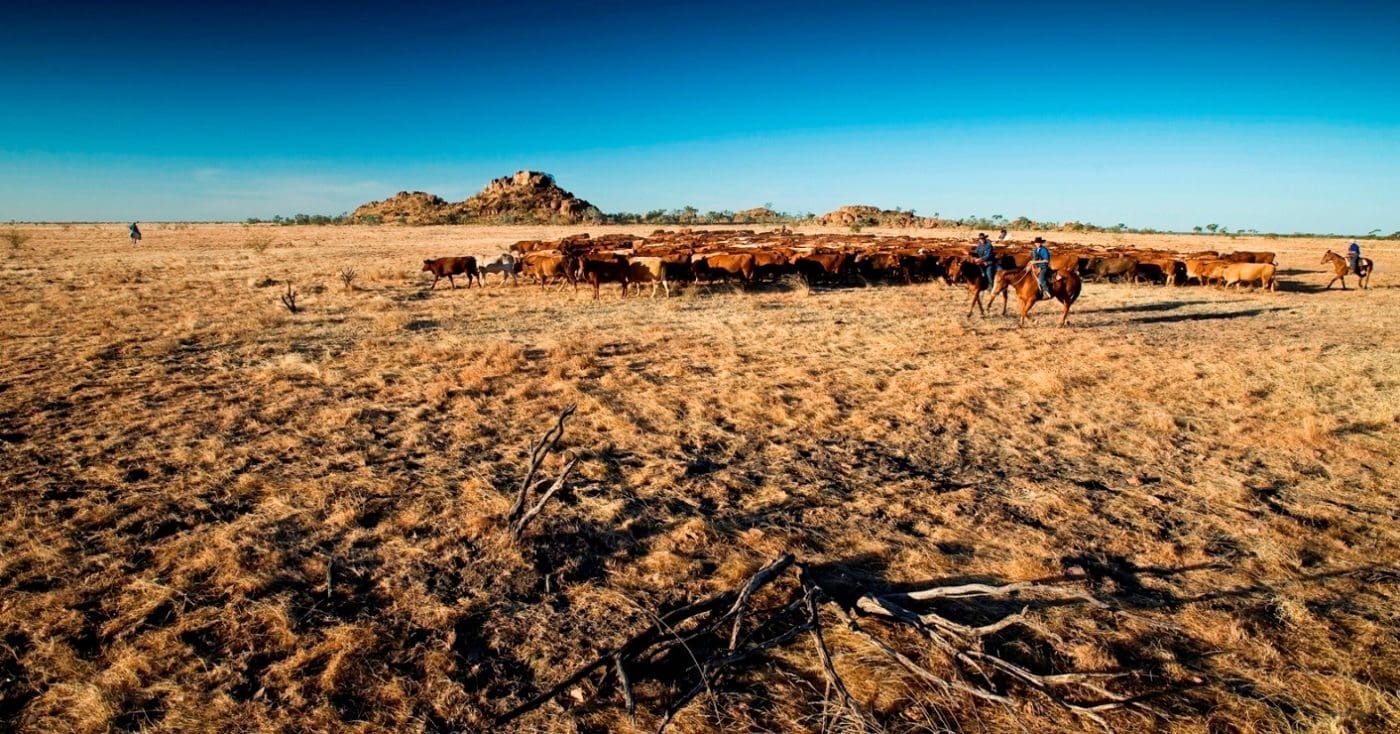 One of the 'big four,' North Australian Pastoral Co, sought an independent revaluation of all of its 13 grazing properties across Queensland and the Northern Territory at the end of 2015. Overall, values increased by approximately 10pc from the previous valuations, most of which were done in 2012, chief executive Nigel Alexander told Beef Central in this article.
Another large cattle entity, Paraway Pastoral, in April announced a 4-5 percent appreciation of its land asset value in Queensland and NSW, although this assessment was also carried out back in December – the same time as NAPCo's.
AA Co's valuation rises 15.8pc
In reporting its 2015-16 financial year results in late May, AA Co reported that property assets were re-valued at more than $600 million in March, representing an increase of 15.8pc on the year prior. That shift was worth around $84 million to the company. That figure came on top of another $15.8m increase in valuation the year before. AA Co's valuation was carried out by CBRE in March.
The company reported a net profit after tax of $67.8 million for the year ended March 31.
Managing director Jason Strong defended the revaluation figure against criticism at the time from some rural property commentators who had described it as 'over-inflated'.
"When you see some of the property sales reported since then, ours look a little bit conservative given the quality of our portfolio," Mr Strong said.
The revaluation reflected improvements in carrying capacity as well as increased activity and sale prices for recent property sales in Northern Australia, AA Co says in its annual report, released on June 10.
The company's 2016 annual report also includes a section titled 'Significant accounting judgements, estimates and assumptions,' which includes the following passage:
The preparation of the financial statements requires us to make judgements, estimates and assumptions that affect the reported amounts in the financial statements. We continually evaluate our judgements and estimates in relation to assets, liabilities, contingent liabilities, revenue and expenses. We base our judgements and estimates on historical experience and on other various factors we believe are reasonable under the circumstances, the result of which form the basis of the carrying values of assets and liabilities that are not readily apparent from other sources. We have identified the following accounting policies for which significant judgements, estimates and assumptions have been made: > Fair value determination of land and buildings (with the exception of industrial land and buildings) refer note A4. Actual results may differ from these estimates under different assumptions and conditions and may materially affect financial results or the financial position reported in future periods.
CPC's partial revaluation lifts 6pc
Consolidated Pastoral Co, which released its annual financials last week for its financial year ended March 30, did not publicly disclose its land revaluation result at the time.
However Beef Central understands the result was a 6pc lift in land valuation across its northern land assets, based on a Herron Todd White assessment.  In dollar terms, that increased CPC's land valuation by around $12-$13 million.
CPC's practise is to re-value a quarter of its property portfolio each year, in rotation – a strategy which takes some of the volatility out of land value movements.
The company's EBITDA for its 2015-16 financial year ended March 30 ($37.8 million – see earlier article) is before property revaluation and cash generation.
AA Co's AGM this week
It's possible that the topic of valuation of land may come up during AA Co's annual general meeting being held in Brisbane on Thursday morning.
Here's a few other questions Beef Central would like to hear raised by shareholders:
Is the Livingstone Beef abattoir near Darwin really making any money, on a stand-alone basis?
How is the abattoir performing in terms of carcase yields and plant operations, in comparison with the forecasts in the original Information Memorandum?
With the Darwin plant killing 450-500 per day recently, AA Co has this year trucked very large numbers of cattle out of its northern grazing properties into southeast Queensland for slaughter. With Darwin currently at 340c/kg, given the cost to transport those cattle south, has it been worth it? On a mark-to-market versus comparable markets sales, the cost is lower, plus freight.
A rumour circulating this week suggests AA Co now employs close to 80 staff at its Brisbane head office. Is that figure accurate? If so, how much has that figure grown in the past three years? How do those head office staffing numbers line-up with comparable pastoral companies of substance?
AA Co's shares were trading at $1.93c this morning, their best price since November 2008. Just prior to the May 25 financials announcement, the stock was worth $1.49c.