IT IS hard to imagine that the process of selling S. Kidman and Co could have been any more disjointed or disrupted, had that been the Federal Government's actual aim from the outset of the recent sale saga.
For almost an entire year investors who entered into the bidding process in good faith, along with owners of the iconic cattle company, were strung along on the understanding that the best bid would result in a sale.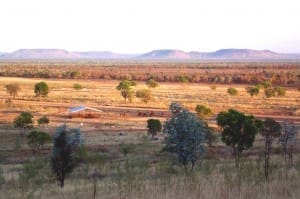 Early interest from foreign parties in the Kidman holdings was clear, and widely reported by media.
At that early stage the Federal Government could have – and should have – made its concerns about national interest and the sale of the large landholding to foreign parties clear.
But instead, interested parties were advised that the Foreign Investment Review Board and the Federal Government had been closely consulted prior to the sale process and were told from the outset that no major issues with a sale to a foreign party were foreseen.
It is understood that the Chinese bidders that saw the bids through to the sudden shock rejection last month accrued costs of more than $1 million in expenses, time and resources thrown at the sale process.
The advice these parties received from the government was at best, misguided, and at worst, misleading.
The botched handling has left Australia's standing as a credible place to do business in tatters and has done untold damage to other deals, now thrown into doubt. What foreign investor is going to seriously enter into another lengthy purchase process when they have no clarity over what the words "national interest" means?
That the Federal Government left its final rejection until so late in the process clearly suggests the decision was politically motivated to avoid a backlash from anti-foreign ownership elements during the currently election campaign.
While Kidman & Co has been widely described as Australia's largest private land owner, technically speaking the vast majority of its holdings are under pastoral leasehold title, not freehold.
Compare Australia's handling of this issue with the reception Australian Edgar Collins has received in China, where he has built a significant (ie $500m plus) foreign-owned dairy operation with Australian, Indonesian and US backing.
Mr Collins told Beef Central during a recent visit to China that the Chinese Government could not have been more supportive or encouraging of the large foreign-owned investment.
Mr Collins and his co-investors in China operate on 40-year leases, and have no stated concerns about security of their investments or the tenure of the land on which they operate.
Regardless of where individuals stand on the position of foreign ownership of Australian agricultural land, they should agree on one thing: that the federal government has a moral obligation to reimburse the costs incurred by the foreign bidders involved.