One of New Zealand's largest sheep and beef farms that was the subject of an unsuccessful Chinese offer in September has been sold to New Zealand farming group Rimanui Farms for an undisclosed sum.
The 13,800 hectare Lochinver Station, in the central North Island will settle next March after Rimanui reached agreement with vendors Stevenson Group, which has owned the land for more than 50 years.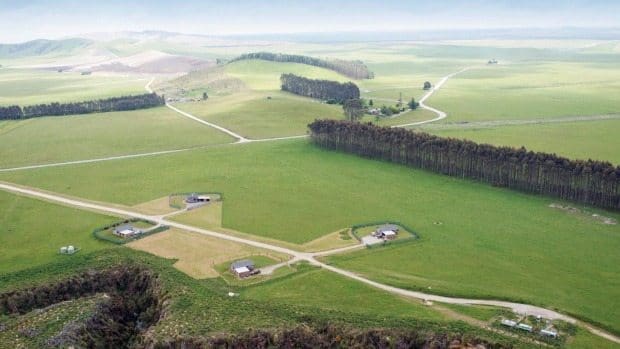 The property has a capital valuation of NZ$70.6 million.
In September the New Zealand Government rejected a takeover application from Chinese company Shanghai Pengxin's subsidiary Pure 100 to buy the property for NZ$88 million, saying "the benefits to New Zealand were not substantial and identifiable."
Substantial and identifiable benefits to New Zealand needed to be weighed against the size of the property, Finance Minister Paula Bennett said.
NZ prime minister John Key rejected suggestions that he decision was driven by a likely public backlash should the sale have been allowed to proceed.
"They [government ministers] can't think about public opinion… they have to meet a legal test. That legal test was on whether a sale meets the public interest test and in this case that was a line call."
The government decision came despite approval for the project from  NZ's Overseas Investment Office (the equivalent of Australia's Foreign Investment Review Board).
Prime minister Key said he did not believe that the decision sent a negative message to foreign investors.
The "vast overwhelming bulk" of OIC land sale applications were approved and Government ministers had publicly backed recent Chinese  investment in Silver Fern Farms, the nation's largest processor, he said.
Bayleys Real Estate managing director Mike Bayley said that over the past 14 months prices for quality NZ sheep and beef farms had risen significantly, primarily on the back of a strong beef sector.
The Stevenson Group would undertake about NZ$3.5m worth of capital improvements to the station, he said.
"A combination of these factors meant that we have been able to attract New Zealand interest in the property at a higher value than was the case early last year, when we first marketed the station," Mr Bayley said.
The farm is on the Rangitaiki Plains, 30km from Taupo, with capacity of more than 100,000 stock units (dry sheep equivalents).
Rimanui Farms, formed in the 1980s, is a prominent NZ pastoral operator, running other large farms including Erewhon Station also located in the central North Island.
Lochinver Station has three airstrips, 22 houses that accommodate the families of 20 permanent staff, a staff recreation centre, 91km of pumice roads, six sets of cattle yards, three woolsheds plus multiple other farm buildings, a lake, and a recreational hunting block.
Stevenson Group chief executive Mark Franklin said proceeds from the sale of Lochinver Station would be reinvested in mining, quarrying and concrete.
Source: Stuff.co.nz