THIS week's property review includes this wrap-up of interesting recent listings across the country, and a separate article of recently relisted properties of note.
Palgrove lists historic Cootamundra country
CQ breeding, fattening & backgrounding
Reef & beef opportunity
Perry's offload CQ's Fletchers Awl
Wallumbilla's Perola Park returns to the market
Historic grazing in south-west Qld
Adjoining holdings in Slim Dusty cattle country
Davis family offers two NSW western division holdings
Diversity in FNQ
Backgrounding in northern NSW
FNQ's Galalli passes in at $6m
EOI for north QLD fattening depot
Southern NSW grazing listed for $3.625m
Palgrove lists historic Cootamundra country
More than $55 million is anticipated for Palgrove's historic Cootamundra district holding Gilgal on the south-west slopes of New South Wales.
Located 5km from Cootamundra and 75km from Wagga Wagga, the 3605ha aggregation comprises the 1631ha Gilgal, 1633ha Winona and 341ha O'Connors.
The large contiguous holding is suited to beef breeding and finishing, prime lamb, wool and diverse crop production.
The renowned commercial and seedstock beef cattle producer purchased the landmark asset three years ago, ending 155 years of Ward family ownership.
Under Palgrove's ownership, pastures have been improved, fencing and laneways upgraded and extensive operational infrastructure constructed to optimise productivity.
LAWD directors Col Medway and Danny Thomas have been appointed to sell the Gilgal Aggregation.
Mr Medway said flexibility is one of the property's defining features.
"It boasts a mix of fertile red friable loam soils, secure water supply and well-executed strategic development making it equally suited to cattle, sheep and wool, cereal, legume or oil seed production," he said.
"The introduction of grazing wheat and canola varieties to the cropping rotation underpins a mixed farming production system that has proven climatic resilience. The approach provides a diversity of levers to management to productively and profitably navigate varied seasonal and market conditions," Mr Medway said.
The cropping rotation comprises 500ha planted to wheat, barley, and oilseeds, with the improved pastures supporting between 34,000 and 38,000 dry sheep equivalents.
Water is secured by two groundwater bores and several creek systems, including Cunjegong Creek, as well as numerous catchment dams and a reticulated water network.
Palgrove chief executive officer Will Heath said a shift in company strategy to focus on expanding the portfolio in Northern NSW and Queensland had driven the decision to bring Gilgal to market.
"It is a significant distance from our main portfolio of assets and is no longer aligned with our overarching strategy. Our intention is to re-allocate the proceeds of this sale into our expanding asset base in northern NSW and Queensland, closer to most of our clients."
Gilgal is expected to appeal to both domestic and international buyers with expressions of interest closing on June 1. Livestock, plant and equipment will be available separately.
CQ breeding, fattening & backgrounding
After more than 70 years of ownership, the Clark family is selling its breeding, finishing and backgrounding country in Queensland's sought-after Arcadia Valley region.
The Rimrock is 37km east of Rolleston and 175km south of Emerald in the heart of the Central Highlands, in a 625mm average annual rainfall area.
The 10,010ha block offers productive flats, native and buffel country, forest areas and soft clay, chocolate brigalow, belah and bottle tree scrub soils.
There is 40ha of cultivation.
The Rimrock is watered by 16 dams strategically located across the property. Four dams are fenced off and equipped with solar pumps that supply the nearby paddocks via troughs and tanks.
The property is currently running 2000 head of mixed cattle and is fenced into 16 main grazing paddocks with a laneway system connecting most to a centrally located main set of yards.
Grant Veivers and Ben Forrest from the Resolute Property Group are handling the marketing and the sale.
The auction is being held on May 12 and includes plant and equipment. A high-quality line of Droughtmaster-cross females (from genetically proven and fertile bloodlines) will be made available to the successful purchaser.
Reef & beef opportunity
A unique freehold beef enterprise on Queensland's North Curtis Island, once owned by cattle baron Sir Graham McCamley, is being offered for sale.
The 1500ha Spadely Station is adjacent to the Curtis Island National Park, within the Great Southern Barrier Reef Marine Park, off Gladstone.
Offering panoramic views over Keppel Bay, the 'reef and beef' opportunity has been co-owned by local businessmen John Morris and Pat O'Driscoll for the past three years.
The pair are retaining an eastern portion of the holding and offloading the balance which is currently being agisted and running around 400 mixed cattle.
During their ownership, the owners have invested in new yards and internal fencing. Water is secured by dams and freshwater lagoons.
The country comprises white sand dunes, marine plains and undulating ironbark and spotted gum hills growing abundant marine couch, tropical grasses and legumes.
There is a grassed 850m airstrip and reliable all-weather sea access links the island to the supply ports of Rockhampton, Yeppoon and Gladstone.
The sale of Spadely Station is being handled by Richard Brosnan of Ray White Rural and Greg Roberts from Knight Frank Agribusiness. An offers to purchase campaign closes on May 17.
Perry's offload CQ's Fletchers Awl
The Perry family is selling its highly regarded Central Queensland breeding, growing and finishing country after 43 years.
Situated 60km north-east of Clermont and 60km south-west of Moranbah, the 11,317ha Fletchers Awl is home to one of the country's leading Droughtmaster Studs – the foundation Strathfield herd is known for quality bloodlines and performance.
Matt Beard from RBV Rural said the property has a big season in the bank.
"Fletchers Awl has been conservatively stocked and cattle have been managed around a rotational grazing practice, allowing for an excellent coverage of pastures," he said.
The grazing country consists of undulating open forest, downs, softwood scrub and box trees running onto creek flats.
Around 262ha is planted to leucaena and 305ha of contoured cultivation is currently planted to oats, forage and lab lab and used for cattle fodder.
The property is watered by 11 bores (eight equipped) and 17 dams (two equipped).
Fletchers Awl will be sold by auction on May 26.
Wallumbilla's Perola Park returns to the market
Wallumbilla's Stephen and Ruth Cormack have relisted their breeding, backgrounding and finishing country in south-west Queensland.
The 1836ha Perola Park, located 24km north of Wallumbilla and 65km from Roma, has been held by the family for more than 90 years.
EU accredited, it is renowned for consistently producing high weight gain cattle. It is also home to the 220 head Black Gully Droughtmaster Stud.
Described as a beautiful balance of country, Perola Park is situated in a tightly held area with a safe and reliable rainfall.
Carl Warren from TopX Australia is already fielding good interest from a diverse mix of buyers.
"Most of the inquiry is coming from local and western producers seeking to expand with safer country with good finishing abilities."
"Perola Park is typical of prime Wallumbilla country that is renowned for exceptional weight gains and reliable carrying capacity. It is resilient country carrying a good body of dry feed," he said.
Perola Park features fertile brigalow, belah, bottletree, wilga and kurrajong country running to creeks and ranges of box and narrow leaf ironbark  that can run 450 mixed cattle. Water is provided by 11 dams, a solar equipped bore and an equipped share bore.
Perola Park will be auctioned bare on May 19.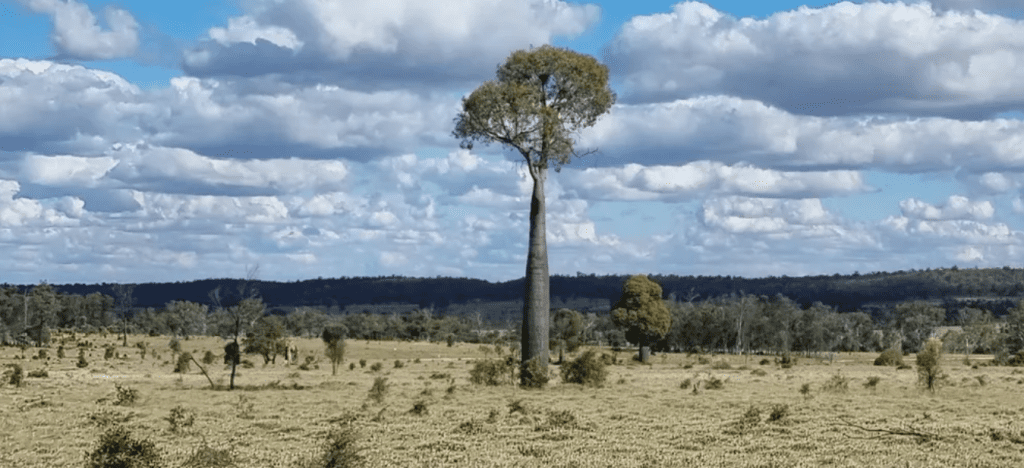 Historic grazing in south-west Qld
After more than 50 years, the Kennedy family is offloading its historic grazing property in southern Queensland's western downs.
The 2406ha Binbian Downs is located at Drillham South, 24km north-west of Condamine and features a mix of fertile bottle tree, brigalow and belah soil types.
It was established circa 1850, together with other larger pastoral stations in the Maranoa, on the original settlers trading route from Moreton Bay to Mount Abundance in the Muckadilla region.
During their ownership, the Kennedys have progressively developed Binbian Downs to represent a highly productive and versatile livestock property.
Currently, it is conservatively operated as a beef cattle enterprise, with 300 breeders and progeny grown to feedlot specification.
Clayton Smith, Chris Holgar and James Mitchell from JLL have been appointed to sell Binbian Downs by auction on May 17.
Mr Smith believes the versatile livestock holding could also operate as a backgrounding enterprise supporting a larger breeding property.
"Binbian Downs has cropping capabilities and is centrally located between the Roma and Dalby livestock selling centres and several feedlots."
Mr Smith said over the years, the Kennedy family has invested significantly into infrastructure and productivity.
"Regrowth control, upgraded water reticulation (from an equipped artesian bore) and two laneways have resulted in greater efficiencies. Productivity has been enhanced by the establishment of improved pastures on arable areas."
Adjoining holdings in Slim Dusty cattle country
Neighbouring cattle properties in the mid north coast region of New South Wales will be auctioned separately in June.
The 1789ha Pee Dee Creek and the 307ha Arrowdell are situated at Bellbrook, 60km north-west of Kempsey and 110km north-west of Port Macquarie in a 1167mm average annual rainfall area.
The adjoining properties, aggregated over 20 years by Doug Thompson who is downsizing to the Southern Highlands, offer tremendous water security and quality infrastructure including fencing and yards.
Michael Guest from Rural Property NSW said the Thompson family's first purchase was in partnership with long-time friend Slim Dusty and his wife Joy.
"They purchased Slim's original family property and birthplace Homewood and shortly after Arrowdell on the other side of Nulla Nulla Creek. After Slim's passing the partnership was dissolved with Slim's family retaining Homewood and Doug retaining Arrowdell."
Pee Dee runs 500 cows and calves on improved and native pastures.
The 307ha Arrowdell, run in conjunction with Pee Dee Creek, is situated on the Nulla Nulla Creek and is running 150 cows and calves.
Mr Guest is confident Pee Dee Creek and Arrowdell will attract buyers seeking productive, high-rainfall cattle breeding country and first class improvements.
Pee Dee Creek will be auctioned on June 13 and Arrowdell the following day on June 14.
Davis family offers two NSW western division holdings
There has been strong interest in two neighbouring New South Wales western division grazing properties that will be auctioned separately on May 25.
The 20,406ha Delta and the 9230ha Yandaroo are situated 70km and 80km west of Bourke.
They have been held by the Davis family for 63 and 80 years respectively and are being sold by Garth and Mary-Lou Davis who are relocating to their country at Yeoval.
Greg Seiler from Nutrien Harcourts Bourke said most of the interest is coming from local and southern producers seeking to expand their existing operations.
"The carbon opportunity on Delta is generating tremendous inquiry. The property has a large, uncontracted HIR project that will produce significant credits in the future. This means the credits can be sold on the open market or aggregated and offloaded at a later time."
The Davis family has owned Delta for 63 years, running a Merino wool and cattle operation that annually averages 4000 ewes and 100 cows. In recent years, the income stream has been diversified with goats and carbon.
Delta has a good mix of grey floodplain soils running into red soils growing a good mix of native grasses, herbages and salines.
The slightly undulating country with ironstone ridges acts as a watershed for the Willaroo and Yandaroo Lakes and watercourses. Water security is supported by Warrego River frontage, dams and bores.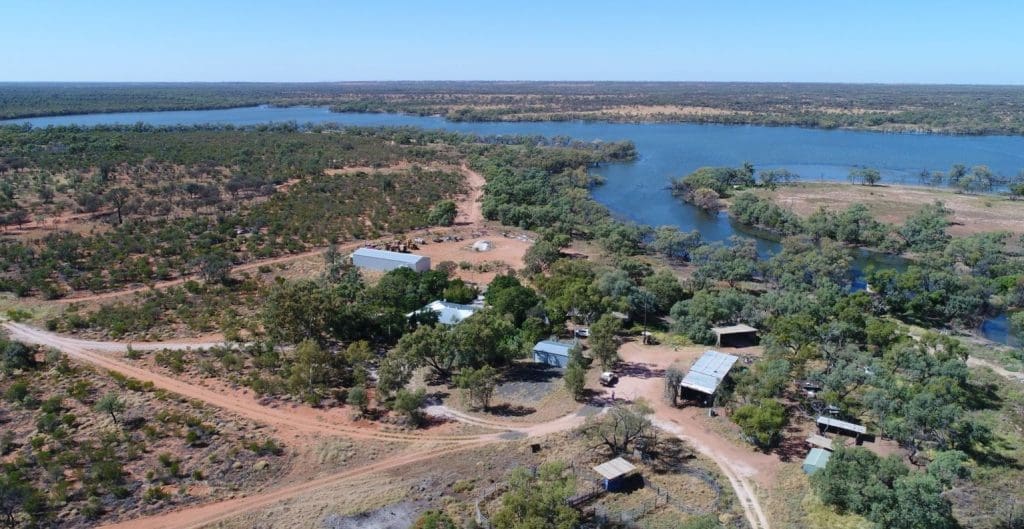 Yandaroo
The Davis family purchased Yandaroo 80 years ago and has been running a merino sheep and cattle operation averaging 2000 ewes and 55 cows, with the addition of goats in recent years.
Like Delta, the flat to slightly undulating country comprises productive grey soils along the Warrego and Poison Point Plain flood out country running back into soft red soils growing native grasses, herbages and salines.
Yandaroo is also watered by Warrego River frontage, dams and bores and over the past 10 years, the fencing has been extensively renewed.
Mr Seiler said potential buyers have expressed interest in the adjoining properties as a whole and as separate holdings.
On a land only basis, Delta is anticipated to make north of $5.5m plus the net present value of the carbon project which is anyone's guess because there are so many variables.
Bidding for Yandaroo is expected to start at $3m.
Diversity in FNQ
Producers looking to diversify are expected to vie for far north Queensland's Nanyetta Park Station and Nanyetta Hardrock and Alluvial Quarry.
They are being sold by the Gunther family from Newcastle after seven years of ownership.
The 6138ha Nanyetta Park Station is adjacent to the Kennedy Highway at Mount Garnet, 160km south-west of Cairns.
The undulating ridge country runs into gullies and heavily grassed flats that can run 600 breeders.
Around 16ha of gentle sloping land is under irrigation and growing fodder crops. Other recently plantings include sorghum, tolgar rhodes, stylo and burgundy bean.
A further 120ha has been cleared and is suitable for multiple income streams including fodder or tree cropping.
Year-round water is provided by the Return, Big Dinner and Limestone Creeks supported by three main dams and several smaller ones.
Meantime, the established and operational Nanyetta Park Hardrock and Alluvial Quarry is also available for sale.
Servicing large infrastructure projects in the region, the current sale permits 200,000 tonnes per annum with expansion capability.
The complimentary Nanyetta Park Station and Nanyetta Park Hardrock and Alluvial Quarry are being offered to the market as separate non-contingent assets with expressions of interest closing on May 26.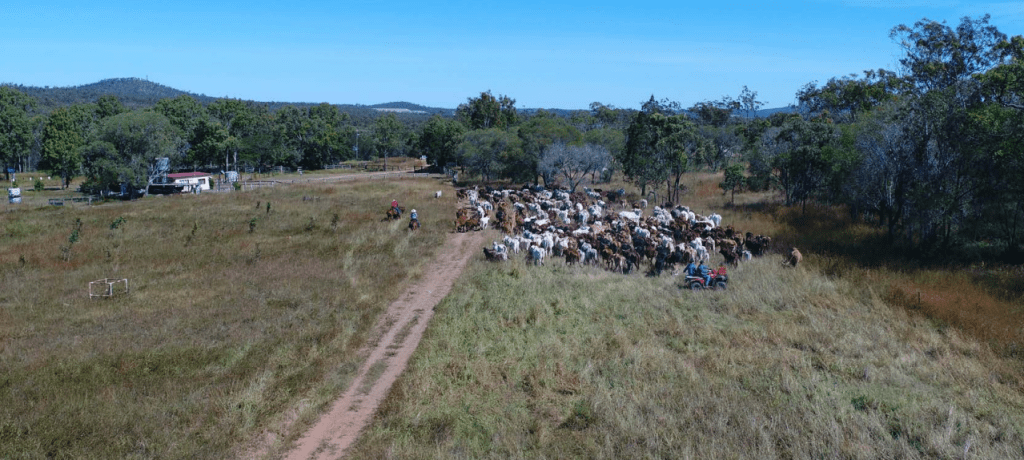 Backgrounding in northern NSW
A 467ha backgrounding operation on the north-west slopes and plains of New South Wales is being offered for sale via expressions of interest.
Gragin Station is situated 9km from Delungra and comprises 180ha of heavy black basalt cultivation and 287ha of mostly cleared and improved pastures with mixed soils.
Fronting the Warialda Creek, the property is also watered by a new bore and three dams.
The improvements are described as outstanding and include new internal fencing, yards and laneways.
There are 400t of grain storage facilities and 140ha of barley is currently being planted.
Carl Hungerford from Nutrien Harcourts Inverell and Tom Oakes from CL Squires & Co are handling the sale.
Relisted properties: EOI for north QLD fattening depot
Expressions of interest are invited for the North Queensland finishing depot Ophir Downs.
Peter McPherson from Queensland Rural was unable to disclose a price guide, however it is understood the vendors are seeking around $6 million.
It is being sold by Georgetown's Darren and Melissa Pedracini, Lornevale Station after 11 years of ownership.
Located 14km from the Richmond Highway, the 9631ha property is near Stamford, 96km from Hughenden and 46km from Richmond.
Currently destocked, the property is estimated to carry around 1100 steers.
Featuring undulating to flat downs country with black soils and some red pebbly ridges, Ophir Downs is grassed with Mitchell and Flinders, pig weed, peabush, some buffel and various herbages.
While most of the country is described as 'fairly clean' there are some scattered prickly acacia with mimosa along the channels and around the watering points.
Ophir Downs has some seasonal creeks and channel areas and is watered by a capped bore (installed in 2010) supplying a turkey's nest and tanks which are gravity fed to troughs.
Peter McPherson from Queensland Rural believes the block will suit new entrants to the industry or family operators looking to expand or diversify.
"Being a smaller size means it will fall into a more affordable price bracket, which should encourage a large gallery of potential buyers."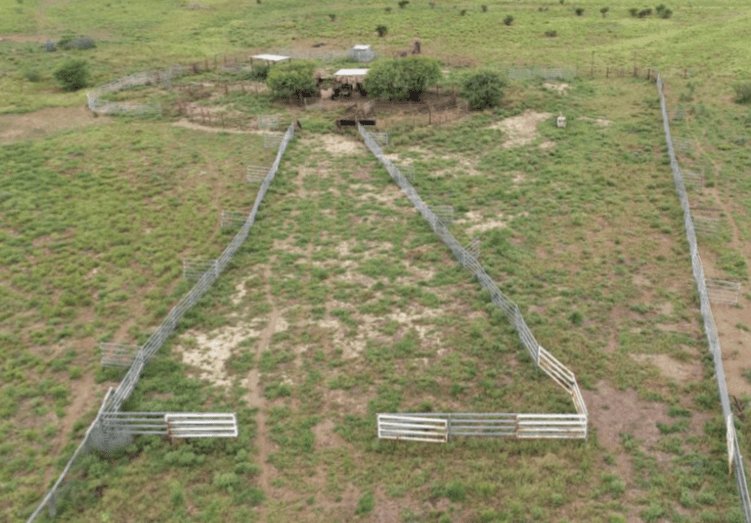 Southern NSW grazing listed for $3.625m
A productive grazing property on the New South Wales' Southern Tablelands has been relisted for $3.625 million after failing to sell at auction.
Owned by the Masterton family, the 343ha Wallaroobie is located at Parkesbourne, 25km west of Goulburn and 98km from Canberra.
The cattle breeding and finishing enterprise, which is also suited to sheep and prime lambs, sits on top of the Great Dividing Range at the headwaters of the Lachlan River.
The gently undulating to flat arable grazing land is securely watered by seven dams, a bore and double frontage to the Wollogorang Creek.
Wallaroobie is fenced into 13 paddocks and has an estimated carrying capacity of 2500DSE.