Large scale livestock assets could realise $80m, via online auction
Around $12m for Central NSW grazing country
Blue ribbon northwest slopes cattle aggregation
Strong enquiry for Liverpool Plains country
Feed on large scale NSW Western division holdings
Boree on NSW Northern Tablelands
High rainfall grazing platform
Diverse Victorian Alps portfolio
Large scale livestock assets could realise $80m
London-based Thames Pastoral Co is taking its large-scale Northern Territory cattle stations Tanumbirini and Forrest Hill to the market for the second time in two years.
This time it is using a new sales platform to attract not only Australian and international institutional investors, but also established pastoral companies and high net-worth private cattle producers.
TPC is the Australian subsidiary of London-based investor Insight Global Farmland Fund Ltd. It bought breeding property Tanumbirini as its first Australian investment in 2012 from Sterling Buntine's Baldy Bay Pty Ltd.
The property, pictured above, was originally passed in at auction on a vendor's bid of $30 million, before being negotiated privately afterwards for a price understood to have been around $35m including 28,000 mixed cattle.
Just over 5000sq km in size, Tanumbirini is safe breeding country and is located 735km south east of Darwin, in an area noted for its relatively reliable rainfall.
It is watered by 38 bores, 112 tanks and 20 turkey nests. Since 2012-14, the owners have invested in new bores and 70 new (40,000-gallon) tanks and piping. There are 216 watering points, together with creek systems and permanent holes.
The second property, Forrest Hill, is a smaller 53,800ha backgrounding holding, 500km south of Darwin and 180km south of Katherine – some 100km from Tanumbirini.
Forrest Hill is watered by 13 equipped bores, 24 tanks and five dams. It was purchased by Thames Pastoral in late 2013 for $6.4m on a walk-in walk-out basis, including stock.
The total carrying capacity on both properties is 40,000 head of cattle plus followers. However, further development opportunities exist to unlock the full value of the property.
Cattle
Rawdon Briggs from Colliers International said in comparison to most properties in the NT, Tanumbrini and Forrest Hill had not slashed cattle numbers.
"There has actually been an increase. The owners have undertaken extensive water development and as a result, cattle numbers have consistently risen over the past three years. It is a testament to how safe the Daly Waters region is compared to the Barkly Tablelands and the Victoria River District," he said.
Online auction
The two properties were offered for sale in February 2018 via an expressions of interest campaign with Colliers International.
Despite having an offer on the table, the deal fell through and they were subsequently withdrawn from the market.
Selling agent Rawdon Briggs said this time around, the vendors were keen to use a different sales process.
"The advantage of an online auction, as opposed to a public auction, is that it allows all the bidders to remain anonymous – only the auctioneer knows the identity of the bid card number. This platform is very good for foreign investors and institutional type bidders."
Interested parties are likely to include those who have been involved in the Consolidated Pastoral Co sale and have missed out.
Price
It has been suggested the properties could transact for around $80 million, however Mr Briggs would not provide a price guide.
"The market has been set by CPC and other sales in the area, so there is plenty of guidance for those out there who want to look."
Tanumbirini and Forest Hill are being offered for sale via the online auction starting on Monday 9 December. Both are being offered in one line on a walk-in walk-out basis, with 36,000 head of cattle.
The sale is being handled by Rawdon Briggs and Bram Pollock from Colliers International and Chris Holgar and Geoff Warriner from JLL.
Around $12m anticipated for Central NSW grazing country
Landmark Harcourts is confident the central New South Wales grazing operation Summerhill Aggregation will sell for between $11.5 million and $12 million, bare of stock.
The extensive 3236ha cattle breeding and fattening property is located 30km south-west of Cassilis and 70km from Mudgee.
The country ranges from soft open arable terrain to highly productive heavy basalt grazing land, with a small portion of timbered sandstone ridges and outcrops surrounding the edge of the Munmurra River.
Summerhill is extremely well watered by an 11km Munmurra River frontage, as well as having at least one dam in every main paddock (around 34 dams).
Under the current management, the vendor, Tony Richardson, estimates the aggregation can carry between 1000 and 1200 adult equivalents on a year-in, year-out basis.
Selling agent Gavin Beard said there's been good interest from local farmers and from corporates.
Blue ribbon northwest slopes cattle aggregation
Gavin Beard is also marketing Lochiel Downs, a blue-ribbon cattle aggregation on the north west slopes of New South Wales.
Situated 54km east of Narrabri and 41km west of Bingara, the 5164 hectares consists of four breeding and fattening properties – 533ha Strathdownie, 1477ha The Oaks, 1983ha Lochiel Downs and 1170ha Glencoe.
Ranging from predominantly level flat valley floor arable country to softly rising rolling hill country, there is also a small percentage of steeper heavily timbered grazing areas.
Water infrastructure is described as second to none, with the aggregation boasting Rocky Creek frontage, 99 recently cleaned or reconstructed earth dams, 88 water troughs, 33km of underground piping and numerous storage points.
Lochiel Downs is currently bare of grass and is destocked ready for sale by tender closing on November 13. While no price expectations were disclosed, other sales in the area have achieved around $5000/ha.
Despite the dry conditions, Mr Beard said both properties are holding their values.
"The better-quality holdings are still achieving yesterday's prices, with some exceeding vendor expectations," he said.
Strong inquiry for Liverpool Plains country
Simon Kearney's Liverpool Plains property Longacres is already attracting strong interest from private family wealth and fund money.
The broadacre farming opportunity spanning 1704ha is located 30km south east of Gunnedah, in the heart of what is regarded as some of the best farming country New South Wales has to offer.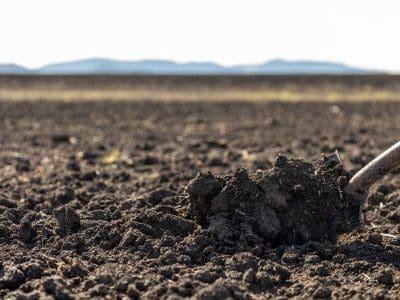 Longacres boasts productive rich heavy black self-mulching soils transitioning through to areas of brown greys.
The heavy alluvial Mooki flood plain country is suitable for a number of high yield farming and livestock enterprises, including broadacre cereal cropping, irrigation, maize and cotton, grazing, breeding and fattening sheep and cattle.
Longacres has a large volume water storage in place, as well as access to the Namoi River via the Long Point Irrigation channel.
A comparable asset is the slighter larger 2232ha Tambar Springs property Coladdi which sold in 2017 for around $15m ($6720/ha) to a local farming family.
Geoff Palmer and James Croft from Ray White Rural are handling the sale of Longacres which will be auctioned on November 29.
Feed on large scale NSW Western division holdings
Low cost grazing country in New South Wales' far west is already attracting strong inquiry from drought-stricken producers in northern New South Wales.
Nangunyah and Glenlyon Stations, spanning 70,052ha, are being offered as a whole or separately by David Russell from Landmark Russell Cobar.
Located 50km north of Wanaaring or 245km north west of Bourke, the two holdings have a $3.56m ($50.81/ha) price tag.
Mr Russell said while conditions are very dry, there is still plenty of feed.
"There is a coverage of dry herbage on Nangunyah, including good stands of edible mulga following reasonable storms earlier this year."
The country is generally flat red loam with gentle rises, grey soil around box swamps and gilgai areas, ideal for goats or cattle, according to Mr Russell.
"Most of the inquiry is coming from locals and eastern New South Wales. Interested producers from Armidale are seeking country with edible fodder and drought tolerant timber. As a result, the property should sell quickly," he said.
The two stations are watered by earth dams, sub artesian bores and solar pump systems, as well as various pipelines and concrete and poly storages and concrete troughs.
Nangunyah and Glenlyon, rated to carry 12,800 dry sheep equivalents, were running Angus breeding cows before being destocked.
The Brown family has owned the adjoining Nangunyah, Glenlyon and Nardoo Stations since 1923, but has now decided to wind down its assets and retain just the 56,656ha Nardoo.
Boree on NSW Northern Tablelands
CBRE Agribusiness is offering to the market Boree, situated in an area regarded as some of the finest tablelands grazing land in New South Wales.
The blue ribbon, high rainfall grazing property spans 1111ha and is located within the Northern Tablelands region, 7km west of Walcha.
Boree features fertile soils, quality improvements and secure water sources.
There is an extensive reticulated water system and laneway network, boosting both management and productivity efficiency.
Over the last seven years, the property has displayed the capacity to background an average of 1850 steers per annum on a nine to 10-month trade. This equates to between 15,000 to 20,000 DSE or 14 to 18 DSE per hectare on an annualised basis.
Boree has been held by the Laurie family since 1927. It was originally purchased by Andrew Alexander Laurie from Nowendoc Station for his son Ken who farmed it until his untimely death in the mid-1940s.
When his son Andrew also met with an untimely death at the age of 47, his wife Caroly took over the running of Boree. For the past 23 years, their son Sean and his wife Rachael have been running the operation.
The expression of interest campaign, closing on December 5, is being handled by Col Medway and Richie Inglis.
High rainfall grazing platform
CBRE Agribusiness, along with Delta Agribusiness, are selling Jindalee, another proven high-rainfall NSW grazing platform, this time with a history of sheep and wool production.
Located in the high growth region of Yass, in the state's south, it has a development upside through an approved six-lot rural subdivision.
Jindalee also features a 500m grass airstrip with approval to lengthen it to 1150m, offering up opportunities to develop an Air Park.
The 477ha block rises from the Yass River and Bowning Creek to undulating and hilly red granite soils with arable plateaus.
Jindalee can sustainably carry 3650 DSE. Pastures comprise a mix of improved and native perennial grass and sub-clover pasture highly suited to the district's non-seasonal rainfall.
Expressions of interest for Jindalee close on November 14.
Diverse Victorian Alps portfolio
A sub-alpine pastoral portfolio at the foothill of the Victorian Alps is attracting good overall inquiry, and not just from locals.
Ideally suited to grazing, timber production and recreational pursuits, Ben Cruachan Pastoral is set across 1281 hectares.
Located 28km north west of Maffra and 222km east of Melbourne, it is being offered to the market by Elders as a whole or as five separate lots. It is expected to sell for around $3.3m.
Ben Cruachan Pastoral boasts panoramic views, quality infrastructure, an impressive 215 megalitre dam, specialised gravity-fed irrigation and sheltered grazing.
It has sheltered rolling grazing lands that can run 500 breeders and is surrounded by Ben Cruachan and Avon Mt Hedrick natural features and scenic reserve.
The Gunter family is winding up the estate of their late parents, Judy and David (a well-known Melbourne urologist).
Anthony Stevens is handling the sale, with expressions of interest for Ben Cruachan Pastoral closing on November 28.
Click here to access more properties listed for sale