THIS week's property review includes a wrap-up of interesting recent listings across the country, and a separate article of recently completed sales of note.
$20m to $30m sought for SA scale & development
Renowned SA grazing up for grabs
Sefton to sell Tamworth holding
High rainfall breeding in southern NSW
FNQ development opportunity
Diverse & productive Upper Hunter grazing
Vertical integration in Central Western NSW
NSW Central West grazing with cropping potential
Highly sought-after SE Wagga grazing
Diversity offered in southern QLD
Daintree River grazing & farming
$20m to $30m for SA scale & development
Offers between $20 million and $30 million are anticipated for South Australia's productive St Vincents Portfolio south of Adelaide.
The 770ha livestock enterprise, pictured above, is being offered in multiple parcels by the Just family who has been grazing the Fleurieu Peninsula since the mid-1800s.
The sale will allow the family to downsize the land they have held for the last 20 years and retain some smaller parcels of grazing country, maintaining a presence in the region.
Described as one of the most spectacular rural landholdings of significant scale in the region, the St Vincent's Portfolio is situated between Sellicks Beach and Hindmarsh Tiers.
The cattle and sheep landholding is rated to carry over 10,000 DSE (for a large part of the year) and comprises three separate offerings:
407ha Hilltop Farm, a significant grazing property with three titles and a carrying capacity of over 6000 DSE
238ha Ashley Park, the main homestead property including over 40ha of permanent irrigation, all of the farm buildings and majority of the livestock infrastructure; and
Old Sellicks Hill Estate is being offered as 10 individual, vacant lifestyle parcels ranging in size from 10ha to 15ha.
The properties are suited to livestock production, with quality infrastructure (shedding, sheep and cattle yards and fencing), improved pastures, intensive feeding facilities and quality fencing.
There is extensive surface water and multiple bores for stock, domestic and irrigation purposes.
Jesse Manuel and Tim Altschwager from Colliers Agribusiness are handling the marketing and sale.
With recent sales of bare grazing land in the district achieving more than $30,000 per hectare, Mr Manuel believes it will attract a premium price given the substantial level of property development and the scale, which he describes as 'once in a generation'.
Mr Manuel believes the property will attract a cross section of interest.
"It will range from high net-worth individuals and Australian expats seeking a productive landholding in a spectacular location to producers downsizing from larger commercial operations."
"Also, international interest could be attracted to the stunning scenery and access to the amenity of the renowned McLaren Vale Wine region and South Coast."
The St Vincents portfolio of properties is being offered by expressions of interest closing on October 26.
Renowned SA grazing up for grabs
A long-standing Adelaide-based pastoral family is offering the renowned South Australian grazing property Woodrise to the market for the first time in 62 years.
It has been held by the family since the land was granted to them in 1960 and is now being offloaded due a generational change.
The 1068ha sheep and cattle enterprise is located in the Bray district, in the lower Limestone Coast region between Robe and Hatherleigh.
Recent sales of land in the district have shown well over $1700 per DSE, with some making as high as $2000 per DSE. If that is the case, then Woodrise should achieve between $18.7 million and $22 million.
Woodrise is currently running a self-replacing sheep flock averaging 12 DSE per hectare or 11,000 dry sheep equivalents.
Jesse Manuel and Tim Altschwager from Colliers Agribusiness have been appointed to sell the enterprise.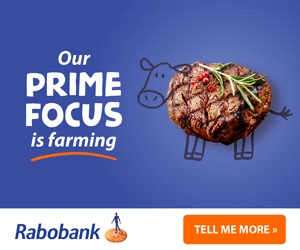 Mr Manuel said Woodrise will appeal to a number of potential parties.
"It is an appealing opportunity for purchasers to acquire a prime south-east sheep and cattle grazing property with increasing productive capacity using sustainable farming practices."
Mr Manuel said a portion of the property has been spelled for soil improvement.
Undertaken in recent years, the project involves ripping and breaking-up the subsoil calcrete cap to allow for pasture to access deeper subsoil moisture.
"To date, around 150ha has been completed, providing greater pasture growth and extending the growing season," Mr Manuel said.
When this is complete and Woodrise is in full production, it should conservatively carry 12,000 DSE.
The philosophy of Darryn Simon, Woodrise farm manager, is to employ biological farming practices for a sustainable future.
"For 15 years we have been using biological approaches to enhance soil nutrient cycling and availability in our farming system," he said.
Other projects include planting native shelter belts and wildlife corridors which have contributed to higher lambing percentages.
Mr Altschwager said the cell grazing system that has been in place since 2000 has allowed optimum pasture management and livestock performance, which alone has lifted stocking rates by around 20 percent.
Water is supplied by solar bores which pump to header tanks and reticulates to troughs across the property.
Best offers are being sought for Woodrise (which is being sold bare) by October 21.
Sefton to sell Tamworth holding
More than $20 million is anticipated for a highly productive mixed farming opportunity in the renowned New England region of New South Wales.
The 1870ha Braemer, 30km northwest of Tamworth, is owned by well-known rural communications specialist Robbie Sefton and her husband Alistair Yencken, who are downsizing.
The couple purchased Braemar in 2007 and for the past 15 years have been developing their beef, prime lamb, wool production and dryland cropping business.
Featuring mostly red basalt soils extensively developed with improved pastures, Braemar has a 900 cow or 15,000DSE carrying capacity. It is currently running 5500 ewes and 3000 hoggets.
The vendors have invested extensively in land development, prioritising the wellbeing of the soils and local flora and fauna through the retention of biodiversity corridors.
The fit-for-purpose infrastructure includes a five-stand shearing shed, undercover sheep yards, cattle yards, shedding, a 750-tonne grain storage and a 250-tonne cement grain bunker.
A sophisticated bore water system supplies all 42 paddocks. In addition, there are numerous catchment dams and dual frontage to the seasonal Greenhatch and Dead Horse Gully Creeks.
The picturesque property features a federation-style homestead (circa 1900), as well as an historic Cobb and Co coach house.
Danny Thomas and Elizabeth Doyle from LAWD have been appointed to sell Braemar which is being sold via an expressions of interest campaign closing on October 6.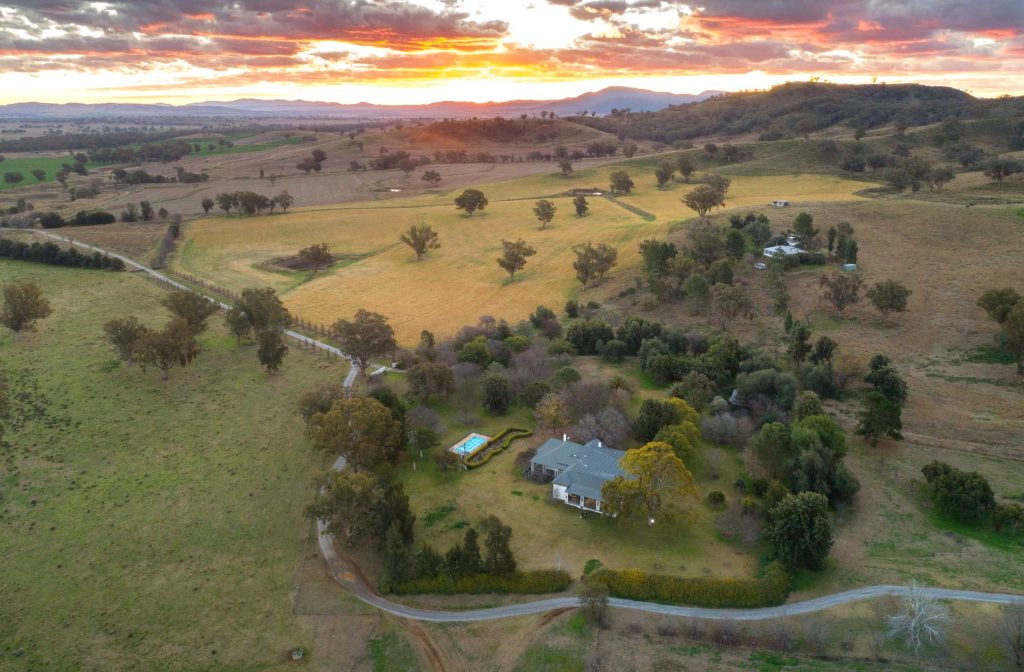 High rainfall breeding in southern NSW
Around $8 million is anticipated for a high rainfall breeding and grazing opportunity in the Southern Tablelands of New South Wales.
Situated in a 690mm rainfall region, the 733ha Talbragar is located at Bookham, south of Yass. For the past 16 years it has been owned by Mark and Cath Glover who are now retiring.
Col Medway from LAWD said there has been solid inquiry and some inspections.
"Interest is coming from locals and producers from the south-west slopes looking for additional country to run ewes."
Talbragar is currently running a self-replacing Merino flock, and breeding and trading cattle. The estimated carrying capacity is 5900 dry sheep equivalents or 8.1DSE/ha.
The cattle and sheep breeding enterprise is also capable of finishing due to well established improved pastures, comprising phalaris, cocksfoot, ryegrass and native perennial grasses, and dual purpose cereal crops.
Reliable water is provided by dams, a permanent creek and a solar bore which supplies a header tank and reticulates to a network of troughs.
Fit-for-purpose operational improvements include a four-stand shearing shed with steel sheep yards, cattle yards with a veterinary crush, machinery sheds, an 80t grain silo storage and an airstrip.
Talbragar is being sold via expressions of interest closing on October 6.
FNQ development opportunity
There has been tremendous local interest in a fourth generation, pioneering 70,400ha family beef operation in far north Queensland.
The 47,800ha Barr Creek and 22,600ha Toorah Vale are located at Gunpowder, 180km north of Mount Isa.
The landscape varies over the adjoining properties with picturesque views and rugged mountain ranges. However, some of the boundary is unfenced due to the terrain.
Barr Creek and Toorah Vale are timbered with bloodwood, snappy gum, silverleaf box, ghost gum, lancewood, Darwin woollybutt, bauhinia and supplejack.
They are grassed with Flinders, Mitchell, white spear, soft spinifex, birdwood and buffel.
Barr Creek and Toorah Vale are watered by seven bores and numerous waterholes.
Jack Clanchy from Ray White Rural said there are development opportunities for the incoming purchaser.
"There is moderate mineral mining activity in the area. The Gunpowder and Lady Annie Mines are located within a short distance of Barr Creek and Toorah Vale providing potential off-farm income."
Mr Clanchy has been inundated with inquiries from local families in far north Queensland seeking expansion.
Barr Creek and Toorah Vale are being offered on a walk-in walk-out basis including cattle on hand after mustering (expected to be around 500 head) via an expressions of interest campaign closing on October 13.
Diverse & productive Upper Hunter grazing
The diverse and productive Upper Hunter Valley grazing property Mandalea has returned to the market for more than $6.885 million or $4943/ha.
Situated in the Belltrees area, east of Scone, the 1393ha property once formed part of the nearby historic Belltrees Station.
Previously used for both beef cattle breeding and fattening and wool production, Mandalea is capable of running 700 cows and calves, 150 replacement heifers and 1500 sheep.
The marketing of Mandalea is being handled by Michael Burke from McGrath Upper Hunter who said the property is attracting healthy levels of inquiry.
"Interest is coming from existing producers seeking a bolt-on acquisition to achieve economies of scale and as a low-cost breeding operation, with the value per hectare showing a very attractive price point," he said.
It is understood the vendors are offloading Mandalea after three years ownership after securing another rural property in western New South Wales.
The property features sheltered valleys balanced by slopes and hilly grazing country. There is around 142ha of arable valley floor and slopes, with further development potential.
The diverse improvements (yards and fencing) suit both sheep and cattle production with previous owners growing award winning fine wool fleeces and fattening prime market topping bullocks.
Natural and pumped water on Mandalea is secured via a bore and a solar pump on the Hunter River (via easement), running water from Donalds Creek, as well as 21 dams.
Mr Burke said with bypasses budgeted for Singleton and Muswellbrook (works commencing next year), locations such as the Upper Hunter are becoming much closer to metropolitan and coastal areas.
Vertical integration in Central Western NSW
Between $4.5 million and $5.5 million is anticipated for a productive mixed farm in New South Wales' central west.
The 600ha Yeramba is located 20km west of Canowindra, halfway between Cowra and Orange.
The 240ha of fertile cultivated country rises to timbered ridges and is well watered by 20 dams.
Yeramba is currently used for sheep and wool production and trading, and for dryland cropping (cereals and oilseeds).
For the past six years, it has been owned by Murray (Muz) O'Malvaney who is selling due to change in direction.
Mr O'Malvaney vertically integrates his business through the local butcher shop, Muzzy's Quality Meats located in the main street of Canowindra, which he is also offering for separate sale.
David Purtle from the Key Property Group said there has been strong inquiry for Yeramba from near and from afar.
"Interest is coming from local owner operators, neighbours seeking expansion, out of area producers looking to acquire reliable rainfall country and investors," he said.
Yeramba is fenced into 11 paddocks with 7.5km of new fencing. It is currently running 1200 breeding ewes and about 1300 lambs but will be sold bare of stock.
Farm improvements include a two-stand shearing shed with yards, machinery and storage sheds and a second set of sheep yards.
Yeramba will be sold via online auction on October 6. The sale includes six silos with a total grain storage capacity of 340 tonnes.
NSW Central West grazing with cropping potential
A grazing opportunity in central western New South Wales, with broadacre cropping potential, will be auctioned by Ray White Rural on October 26.
The 4900ha Avalon is situated in the tightly held Vermont Hill district, 80km north-west of Condobolin and 180km west of Forbes and Parkes.
Boasting a good body of feed, Avalon is being sold after more than 40 years ownership to wind up a family estate.
Currently running around 350 cows and calves, the property is rated to carry 5000DSE.
The country is level to gently undulating with red sandy loams, granite soils, kurrajong, pine, yellow box and rosewood.
Situated in a 437mm rainfall district, Avalon is watered by 15 dams with good catchments and numerous watercourses which traverse the property.
RWR's Paddy Ward said there had been good inquiry from producers in the Riverina, the Southern Tablelands and the central and far west of New South Wales.
"Avalon is a grazing property with scale, but it could be developed into a broadacre mixed farming production powerhouse. It is attracting interest from locals and outside competitors seeking affordable grazing country with cropping potential."
More than 1110ha is arable, with a further 2000ha of country that was chained and raked in the 1990s.
Highly sought-after SE Wagga grazing
After 30 years ownership, David and Brenda Coles are offering their 684ha grazing parcel of land in New South Wales' Riverina.
Dropshot is situated 11km east of Ladysmith, 21km southwest of Tarcutta and 30km south-east of Wagga Wagga.
Sally Douglas from Nutrien Harcourts is anticipating interest from locals and producers seeking a grazing block in the sought-after district.
Ms Douglas said during their tenure, the vendors have run 100 cows and 2000 ewes, however this year they have reduced stock numbers and are currently running some beef cattle.
The open undulating country rises to grazing hills which are presenting with a good body of feed.
Dropshot is timbered with box, gum and iron bark, with established tree plantings along the Coreinbob Creek and several fence lines.
There is 200ha ryegrass, clover and chicory pastures, with the balance perennial native grasses and clover.
The property is situated in a reliable winter-spring dominant 642mm annual rainfall district. There is double frontage to the semi-permanent Coreinbob and Sullivans Creeks, 17 dams and two bores.
Dropshot will be auctioned on October 21. It is expected to make around $5.5 million bare.
Diversity offered in southern QLD
John and Jennifer Hurley's diverse southern Queensland grazing property will be auctioned on October 7.
The 1389ha Alma, 18km north of Toobeah and 65km north-west of Goondiwindi, is currently carrying a good body of pastures including buffel and native summer grasses, with herbages in season.
The Hurleys began downsizing three years ago, following the sale of their 2066ha home property Quellington at Goondiwindi. They will now move to the Toowoomba region.
Andrew Jakins from Nutrien Harcourts Goondiwindi said there has been good local interest from landholders looking to expand.
"Alma is suited to a grazing and a mixed farming operation, or a backgrounding and more intensified forage cropping scenario."
The country on Alma is generally flat with small areas of elevated sand. There is a mix of friable grey belah/brigalow soils to reddish belah box soils and areas of sand ridge.
Around 550ha is currently developed to dryland farming (barley, wheat and oats). Historically, the farming country has been used for both cash and forage cropping.
The property is watered by four dams and a relatively new artesian bore scheme implemented in the past five years. Located on the neighbouring property, Alma owns 25 percent of the private bore (which services five other properties).
Daintree River grazing & farming
A unique grazing and farming opportunity in far north Queensland has been listed for $6 million including plant and machinery.
The 204ha Noli Farm straddles both sides of the Daintree River, fed from the 3000mm annual rainfall in the neighbouring heritage listed Daintree National Park.
Located on the Daintree River opposite the Daintree Village, Noli Farm is 36km from Mossman, 56km from Port Douglas and 111km north of Cairns.
The Daintree region is not only renowned for its pristine rainforest, but also for its rich soils and lush pastures.
Jim and Valme Noli said the extremely fertile country requires little supplementary feed and no pasture fertiliser input making it second-to-none for cattle liveweight gain.
"We have built a resilient steer fattening enterprise with sustainable stocking rates and practical infrastructure."
Irrigated cropping (including taro or sweet potato, ginger, turmeric, pumpkins and watermelons) has added considerable profitability to the farm without materially compromising the area for cattle.
Henry Slaney from Slaney & Co Charters Towers said the vendor's current trading program is to buy steers at 300kg and retain them for up to six months until turnoff.
"This program facilitates a turnover of around 500 steers-to-bullock per year, with an expected gross profit margin of between $500 and $600 per head."
Water on Noli Farm is sourced via natural waters, troughs and a licence from both a waterfall and bore.
Click here to access more properties listed for sale