THIS week's property review includes this wrap-up of interesting recent listings across the country, and a separate article of recently completed sales of note.
Central Queensland aggregation offers scale
Diversity in Queensland's Central Highlands
Two grazing blocks in northern NSW head to auction
Central Queensland aggregation offers scale
As highlighted in a separate article on Beef Central earlier today, a large-scale Central Queensland beef cattle and irrigated fodder portfolio is being offered to the market by Oxley Capital Partners.
The THF Portfolio spans 21,900ha across five properties in the Fitzroy Basin, west of Rockhampton.
The offering comprises
1917ha The Pocket, Gogango, including 5364MgL water allocation
3859ha Mostowie, Baralaba, including 400MgL water allocation
3168ha Bindaree, Moura, including 850MgL water allocation
3744ha Karamea, Moura
9212ha Lucie Station, Bluff (near Blackwater)
For the past ten years, the aggregation has been owned by THF Finance, an offshore European family office that has invested extensively into water infrastructure and development in Australia.
It is being divested as part of an internal strategy, but the vendors are also taking advantage of the current strong property and cattle market fundamentals.
The THF portfolio currently operates as a beef cattle enterprise, running around 8000-8500 adult equivalents, along with irrigated fodder production.
It includes more than 35km of Dawson and Fitzroy River frontages.
Water is also secured by 6614 megalitres of water allocations, with more than 650ha of centre pivot irrigation growing hay and leucaena under-sown with improved pastures.
An extensive pasture improvement program has been conducted across the portfolio, including blade ploughing, spraying for regrowth and aerial seeding.
All properties are presenting well after receiving between 50mm and 75mm of recent rain.
Oxley Capital Partners managing director Ben Craw has been charged with the divestment program.
He said the THF portfolio provided scale and diversity all within a strategic location and close proximity to Rockhampton.
Mr Craw is anticipating inquiry from a broad spectrum of buyers.
"The depth of the market is likely to come from locals, farming families chasing expansion and institutional capital seeking scale, quality and potential development opportunities through land use conversion into cotton or permanent plantings, such as macadamia nuts," he said.
Interested parties can acquire the five properties as an entire portfolio or individually. The sale program will be undertaken via a two-stage expressions of interest program closing on September 17.
Infrastructure and plant and equipment will be included as part of the sale program, with cattle available by negotiation.
Diversity in Queensland's Central Highlands
Charlie and Kaye Wilson are winding down their rural operations selling their productive grazing property Slatey Creek in Queensland's Central Highlands.
The 6268ha property is suitable for either breeder or backgrounder operation, with the potential for irrigation from the Fitzroy River for broadacre farming and some areas suitable for macadamia nuts.
Situated 130km west of Rockhampton and 45km east of Duaringa, Slatey Creek has in the past run 1500 head of cattle.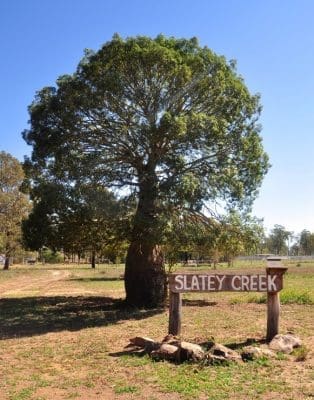 The couple purchased the property eight years ago and over the past two years have invested in new fencing and updated laneways, and a new solar pump. They have also sprayed around 100ha in preparation for fodder or cash crops.
Two years ago, the Wilsons sold their 7230ha Dingo property Karamarra, on the Mackenzie River, to Western Australian producer and businessman Brent Smoothy for a reported $25-$30 million.
The country on Slatey Creek features brigalow/belah and coolibah plains, undulating forest country with buffel.
There are five equipped bores and six dams with permanent water along the Dawson and Fitzroy Rivers, and numerous water courses spread onto the developed scrub country.
Richard Brosnan from Ray White Rural believes Slatey Creek's diversity will attract strong interest from producers wanting a standalone operation and from locals seeking a bolt on acquisition.
Slatey Creek will be auctioned on September 15.
Two grazing blocks in northern NSW head to auction
One of the longest grazing property ownerships in the Walcha Shire, in northern New South Wales, is coming to an end.
The Tops, 18km south east of Woolbrook and 30 minutes from Walcha, has been in the hands of the Henry family for more than 120 years.
George Barton from McCulloch Agencies said The Tops lends itself to a mix of sheep and cattle, with the property boasting good sheep infrastructure.
The 526ha high-rainfall, high-country grazing property consists of undulating grazing, heavier fertile granite soils, some granite rock outcrops and protected gullies that can run 1700 sheep and 100 cows.
The Henry family has undertaken long-term weed management, as well as a fertiliser program with annual and biannual application of single super.
The Tops is watered by an abundance of dams and natural springs.
Grazing+cropping+fodder options
Meantime, the McMahon family is selling its mixed grazing and farming property in northern New South Wales' Myall Creek district.
Situated halfway between Bingara and Delungra, Gresham spans 566ha of lighter red to dark basalt soils through to creek flats.
The property is suited to grazing, fodder and cropping and can carry between 150 to 200 cows.
Gresham has a 3km frontage to the Sheep Station Creek with a reliable and constant water supply that reduces to waterholes in very dry times. There is also a 30-meg irrigation licence, as well as 14 dams.
Mr Barton said the property would suit potential buyers seeking to value-add by carrying out improvements to gain capital growth.
Interest in Gresham is likely to come from Queensland producers looking for value country.
Gresham and The Tops will be offered for auction bare on September 7 by McCulloch Agencies.
Click here to access more properties listed for sale