THIS week's property review includes this wrap-up of interesting recent listings across the country, and a separate item on recently completed sales of note.
Historic Tasmanian holding up for grabs
$19m plus for Holbrook district gem
Riverina country selling after 30 years
Cooloon offers versatile lamb and beef finishing
Two North Queensland breeding platforms offered
Interest in Torrens Creek's Timaru
Warrego River frontage for Charleville's Sandford Park
Well-watered Strathavon to be auctioned
Two backgrounding enterprises in southern QLD
Central Highlands block expected to sell quickly
Historic Tasmanian holding up for grabs
Bermuda-based Sanders Frith-Brown and his Australian wife Valerie James have listed their historic fine wool growing property Mount Morriston in the renowned Midlands district of Tasmania.
In December 2002, the couple paid $4.1m for the prestigious 9734ha enterprise, pictured above, buying it from Japanese textile baron Ken Fuji who owned it for seven years. Prior to 1996, the Tasmanian holding hadn't changed hands for 175 years.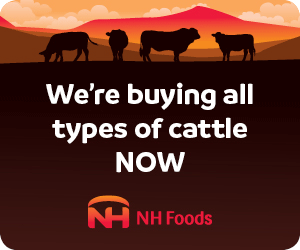 Located 18km south-east of Ross and situated on the banks of the Macquarie River, Mount Morriston boasts a Georgian sandstone homestead which was rebuilt after a fire in 1849.
The property has been extensively improved with a focus on irrigation to include a 7500 megalitre dam and nine centre pivot circles covering 530ha, with underground mains.
Other features include nine farm cottages, stone stables, an eight-stand shearing shed and 14 silos, each capable of storing 72 cubic metres of feed.
Nick Hay at Landmark Harcourts Northern Midlands and Mark Brooke at Landmark Harcourts are handling the expressions of interest sale which closes on June 14.
Mr Hay said Mount Morriston continues to produce some of the finest wool in the country.
"It is one of the most iconic fine wool growing properties, not only in Tasmania but also in Australia. Historically it has carried 19,000 DSE."
It is believed the Tasmanian-based Frith-Browns have decided to offload the holding so they can spend more time in Bermuda and Hobart.
Mr Hay said while there has been some corporate interest, there's been good interest from a number of prominent local graziers, as well as producers from New South Wales and South Australia.
Mount Morriston is one of the largest holdings up for sale in Tasmania. Last year, Tasmania's largest farm Rushy Lagoon, that was expected to make $70m, was withdrawn from sale following an extensive expressions of interest campaign.
Situated in state's premium north-east farming area and encompassing 21,861ha, Rushy Lagoon is a diversified farming enterprise, incorporating intensive irrigation for large-scale dairy production alongside substantive sheep and beef cattle operations. Despite attracting strong enquiry from domestic, NZ and international investors, the owners decided to take Rushy Lagoon off the market.
$19m plus for Holbrook district gem
More than $19m is expected for the historic southern New South Wales holding Aberfeldy, which was settled in 1867.
For 147 years, Aberfeldy was owned by six generations of the Ross family and formed part of the iconic 28,300ha Kinross Station.
In 2012 it was sold to First Australian Farmland who have now decided to sell due to a transitioning of their investments.
Selling agent David Gittoes from Elders Albury said Aberfeldy was already attracting strong interest from corporates and bigger farming families.
"I have had calls from all over the eastern seaboard. It is probably one of the best places in the Holbrook district. It is magnificent. It has scale and is highly productive," he said.
Located 16km north of Holbrook and 80km north east of Albury/Wodonga, the 1771ha property is suited to prime lambs, wool, beef and crop production.
Aberfeldy features a renovated classic federation style homestead (circa 1926) and an original 1900s 14-stand woolshed.
It boasts a 9km double frontage to the Billabong Creek and is watered by three bores, 19 dams, a fully reticulated trough system and a 195 megalitre irrigation entitlement. Ninety percent of the property is arable, comprising rich alluvial creek loams to soft red loam undulation.
Aberfeldy can carry more than 10,000 composite ewes or 1000 breeding cows, plus crop and fodder production.
The property is available on a walk-in, walk-out basis including livestock, plant and equipment, feed on hand and consumables, with expressions of interest closing on July 11.
Riverina country selling after 30 years
A blue ribbon holding in the eastern Riverina of New South Wales is attracting strong interest from Sydney investors, as well as locals seeking to upgrade.
Spanning 1040ha, Wirralie is located at Ladysmith in the highly regarded Kyeamba Valley, 29km from Wagga Wagga and 68km from Gundagai.
Owned for 30 years by Peter and Janet Bowen, but managed and operated by their son Matthew, Wirralie was once home to the Cotswold Simmental Stud.
It is now operating as an Angus beef enterprise running 680 cows joined to Wagyu bulls to produce F1 weaners for domestic feedlots in NSW and Queensland.
The country on Wirralie has been progressively developed as a high return pasture-based production unit that can carry 13,000 DSE. It could also run prime lambs and grow wool, cereal crops and oilseeds.
Wirralie boasts a long history of investment in productivity including fertiliser, lime and compost. With 95pc arable, soft rolling, heavy red fertile soils, a large proportion has been sown to high performance perennial pastures, including phalaris, clovers and ryegrass.
Permanent water is supplied from two reliable ground bores, which reticulate to 32 concrete troughs and a network of 46 dams and by the Brennan's, Black Jack and Coreinbob Creek systems.
Sam Triggs from Inglis Rural Property believes Wirralie is one of the premier pastoral holdings of southern NSW.
"The agronomic investment has been substantial. It is impressive for country in that area and of that size to run almost 700 cows. There are outstanding working improvements, including a substantial undercover cattle complex and 25km of new fencing," he said
Succession planning has prompted the sale of Wirralie which will be auctioned on July 2.
Cooloon offers versatile lamb and beef finishing
A lamb and beef finishing platform at Wantabadgery, also located in the eastern Riverina, is being offered for sale by the Keating family from Jugiong.
Cooloon, 5km west of Wantabadgery or 36km east of Wagga Wagga, has creek flats rising through gently undulating arable slopes to rolling hills.
The grazing and mixed farming opportunity has a history of carrying 7500DSE supported by improved pastures, lucerne and fodder crops underpinned by a comprehensive fertiliser program.
CBRE selling agent Tim Corcoran said Cooloon is a good standalone property that would suit family farm operators seeking expansion.
The Keatings have made a significant investment in water infrastructure through an extensive reticulated water system supplied from a bore and permanent spring.
Expressions of interest for Cooloon close on June 21.
Two North Queensland breeding platforms
Tom McLeish from TopX believes Muttaburra's Birricannia Aggregation will attract widespread attention.
The 45,285ha safe and reliable breeder and fattening operation, 90km north of Muttaburra or 132km south of Prairie, is situated in tick free country on the edge of the black soil downs and the desert uplands.
"Interest is expected to come from family or company operators seeking a northern breeding enterprise, local operators wishing to expand or from investors wanting to add to their existing portfolio," Mr McLeish said.
In the last 102 years, Birricannia has only had two owners. Since taking ownership in 2011, Owen and Sue Maller have completed an extensive water development program resulting in five bores, 23 troughs, 24 tanks and 25 dams.
The Tower Hill and Station creeks system also run through the property providing an abundance of water holes in the first half of the year that dry back to a few permanent holes by the end of the year.
The Mallers have also installed a new set of yards, renovated two existing yards, upgraded the fencing (160km of new fence have been erected in the last 15 years) and attached a neighbouring property.
There is a diverse range of pasture and browse types available to stock from the pulled gidgee country, well shaded Mitchell and Flinders grass downs and alluvial type country associated with creek and channel systems.
Mr McLeish said the family has been conservative stockers of the country.
"Birricannia can carrying around 3100 head of cattle, consisting of 2100 breeders and 1000 backgrounders, and it should be noted that in times of drought, the current and previous owners have never had to completely destock the property," he said
Interest in Torrens Creek's Timaru
Neighbours, new industry entrants or investors seeking a smaller scale beef breeding operation are showing interest in North Queensland's Timaru.
Situated 55km south east of Torrens Creek and 205km south west of Charters Towers, the tightly held property has been owned for the past 45 years by David Bode.
Timaru spans 16,596ha with access to another 2000ha of useable stock route.
Peter MacPherson from Ruralco Property said Timaru was a well-located, mid-range affordable enterprise.
"The property will appeal to a wide range of industry participants with its sound infrastructure, cattle in excellent condition and strong grass stocks going forward," he said.
Historically, Timaru has run up to 1500 breeders, but is presently carrying 900 cows with 400 weaners.
It features undulating to flat, mainly red, sandy soil, with some chocolate loams along the Torrens Creek frontage country, where there is strongly established buffel.
Timaru is securely watered by a bore, 12 dams, 10 tanks and troughs. It will be auctioned on June 20.
Warrego River frontage for Charleville's Sandford Park
After 62 years of family ownership, the Adcocks are selling their property Sandford Park to wind up their family estate.
The 16,157ha freeholding is well positioned on the Mitchell Highway, 65km south of Charleville.
Country comprises an abundance of low, good quality mulga on good soft red country, as well as buffel grass, open Mitchell grass plain, box, sandalwood, some lakes and stony mulga ridges.
Boasting some Warrego River frontage, the property is also watered by a bore, poly-pipe and tanks, troughs and dams.
Keith Richardson from Elders Charleville said Sandford Park is capable of breeding, growing and fattening.
"It is currently running 700 cows and calves, but with fencing it would be suitable for sheep and goats. In the past, the vendors have run less cows, taking steers to heavy feeder weights and also fattening bullocks," he said.
After up to 180mm of rain since Christmas, the property has grass and herbages and as a result, would suit someone chasing feed relief.
Sandford Park will be auctioned on June 19.
Well-watered Strathavon to be auctioned
At Blackall's Strathavon, livestock walk no further than one kilometre to get a drink. The 5537ha property is well watered by natural waterholes and the Barcoo River supplies water to the numerous tanks and troughs.
A feature is a large waterhole that has never run dry.
Following 180mm of rain, the property is carrying a heavy body of buffel, bluegrass and Mitchell grasses, as well as a variety of herbages.
Part of an exclusion fence cluster, Strathavon requires a further 8km to completely enclose the property.
All internal fencing has been renewed or renovated and an unfenced stock route of 970ha traverses the property.
Des Cuffe from Elders Rural Qld North said Strathavon had plenty to offer.
"In the past, Strathavon was a ram depot for both Portland Downs and Isis Downs, which reflects the quality of the country. It can be used as a standalone business or an expansion opportunity for an existing operation," he said.
Vendors Peter and Marie Atkinson from Barragunda at Hughenden listed the property for $2.75m (bare of livestock and plant) in June last year, but have now decided to take Strathavon to auction on June 19.
Two backgrounding enterprises in southern QLD
Henry Leonard from Raine & Horne Goondiwindi has listed two quality backgrounding grazing properties for sale in his region.
New Cashmere is a well-located irrigation, grain and grazing property with a backgrounding and feedlot opportunity.
Located 25km from St George, the 4458ha of country is near level to gently undulating, with mixed soil types including soft red loams used for mixed grazing and developed dryland and flood irrigation.
The balance is semi-open to timbered grazing country well established to buffel grass, native pastures and seasonal herbages.
A 2400ML water licence is used to grow cotton, wheat, barley, oats, sorghum, sunflower and beans.
New Cashmere, which has an excellent body of feed, can carry up to 900 backgrounding cattle, but Mr Leonard believes that could be greatly increased with the utilisation of irrigation country for fodder crops.
The asking price is $4.95 million.
Meantime, Mr Leonard will auction the proven backgrounding property Tenomby on July 4.
The 1797ha block, located 36km from Goondiwindi in southern Queensland, currently grows out steers for feedlots and fattens for abattoirs.
Utilising oats and forage sorghum, Tenomby has run up to 1000 head of mixed cattle.
Most of the country is slightly undulating soft brigalow, belah, wilga, tea tree country with some melon-hole, chocolate to red soils.
The balance of grazing country is carrying an excellent body of buffel, blue grass, purple pigeon grass and bambatsi and herbage in season.
Tenomby is watered by a fully-equipped bore, supplying troughs and tanks throughout the property.
Central Highlands block expected to sell quickly
Central Queensland family farm operators seeking expansion are likely to swoop on Garrick, which has hit the market with a $2.5m ($4215/ha) price tag.
Located 22km west of Bluff and 20km east of Blackwater, the 593ha block (which is being sold bare of stock and plant) consists of cleared brigalow/blackbutt country dissected by creek flats.
There is some improved bloodwood, ironbark and box country that is predominately grassed with buffel, bluegrass, forest Mitchell and seca stylo.
Two large dams provide abundant water for the cattle.
Brad Passfield from Hourn & Bishop Qld said Garrick is well grassed and can carry 200 breeders.