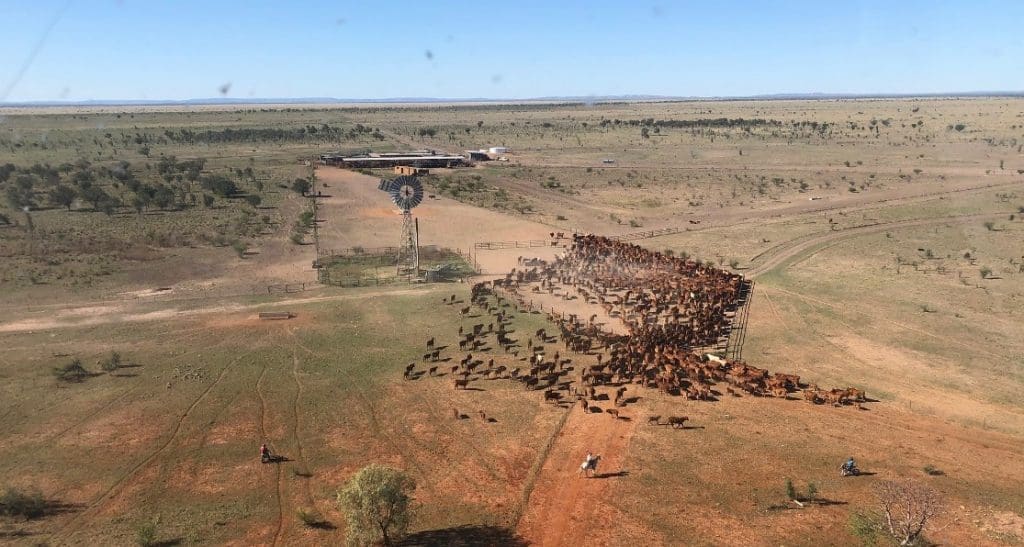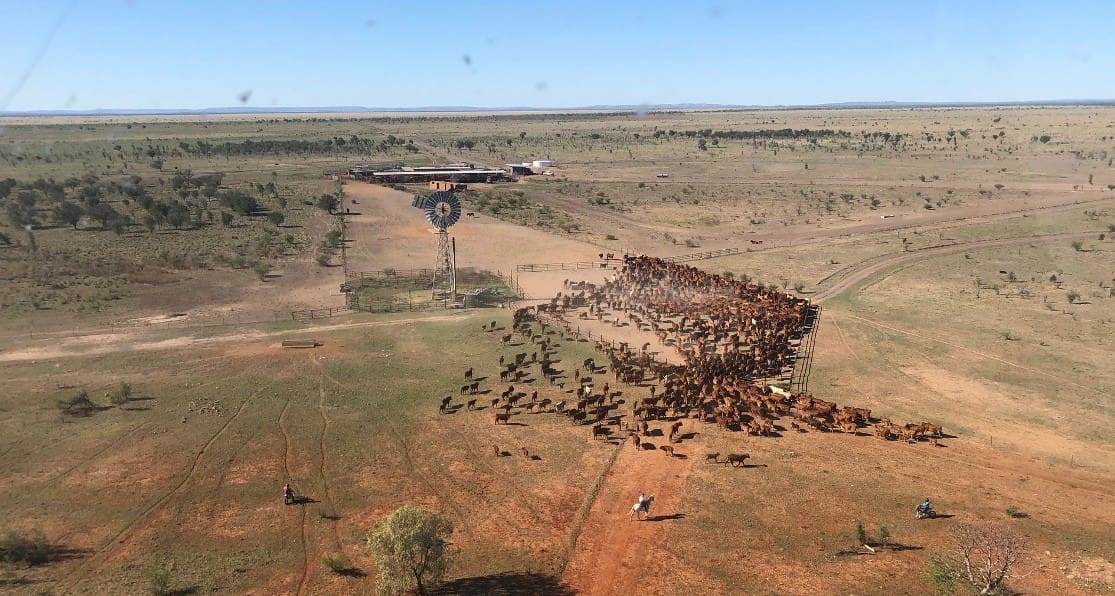 THIS week's property review includes this wrap-up of interesting recent listings across the country, and a separate article of recently completed sales of note.
Strong interest in Hancock's northern assets
Acton family CQ property up for grabs
NSW Northern Tablelands offers scale for breeding
High-capacity grazing near Noosa
FNQ's Timaru returns to the market
SA prime pastoral country should achieve $4m+
Breeding block in NSW's New England
Mixed farming on offer in Central QLD
 Strong interest in Hancock's northern assets
Hancock Agriculture's portfolio of northern Australian beef production assets is attracting a high level of interest from domestic and offshore investors from North America, emerging Asian growth markets, as well as Europe.
In November last year, Hancock Agriculture and S. Kidman & Co announced plans to divest a number of pastoral holdings from their portfolios, to focus on other agricultural and cattle opportunities.
The eight properties spanning 1.9 million hectares include the 550,000ha Riveren and Inverway, the 147,000ha Aroona Station and the adjoining 171,000ha Willeroo Station – all west of Katherine in the Northern Territory.
The 203,000ha Nerrima Station, 480,000ha Ruby Plains and 316,000ha Sturt Creek are located in the Kimberley region in Western Australia.
The 3500ha Phoenix Park live export depot and holding facility near Katherine is also up for sale.
Elders was appointed to market the property portfolio, via an expressions of interest campaign which closes in the coming weeks.
Real estate general manager Tom Russo said while some potential offshore buyers are finding the border restrictions difficult, the majority of well-established agricultural investors have trusted advisors and management teams in the country who can do the inspection and due diligence work, so it is not slowing them down at all.
Acton family CQ property up for grabs
After 33 years, the Acton family has decided to sell its Central Queensland property Croydon Station.
The late Graeme Acton and his wife Jennie added the enterprise to the family business, Acton Land & Cattle Co, in May 1998 and relocated there with their four children.
Croydon Station is located in the renowned Lotus Creek district, halfway between Rockhampton and Mackay.
The 59,669 hectares of growing and finishing country is well improved.
The western part of the property comprises 27,300ha of developed scrub with improved pastures, while 32,369ha to the east of the Marlborough Sarina Road features forest country with patches of scrub influence.
The property is well watered by 26 dams, two equipped bores and two permanent natural waterholes equipped with pumps along the Lotus Creek. There is 120km of new fencing.
Croydon Station is being offered by public tender closing on June 28 by Ray White Rural and Knight Frank Agribusiness.
NSW Northern Tablelands offers scale for breeding
A sizeable grazing opportunity in New South Wales' Northern Tablelands is attracting interest from locals, the Hunter Valley, the North Coast and Queensland's Wide Bay area.
The Clayton Aggregation offers 4231ha of productive granite breeding country, located 110km from Goondiwindi and 130km from Inverell – close to major livestock selling centres and meat processors.
Comprising the adjoining 1968ha Clayton and 2542ha Kenilworth, it is an ideal add-on or stand-alone property suited to cattle, sheep and/or goat production.
It has been held by several generations of the Rowe family, with the current owner, Brisbane-based Mary-Anne Rowe, deciding to sell.
Phillip Kelly from Colliers International said the large-scale operation offers a significant expansion opportunity.
"Clearing, and the introduction of improved pastures and fertilisers could lift production from 3500 dry sheep equivalents to between 500 and 600 breeding cattle," he said.
The Clayton Aggregation is watered by bores, large dams and seasonal creeks and is being offered as a whole or in separate parcels via expressions of interest closing on May 28.
High-capacity grazing near Noosa
Picturesque high-capacity grazing country on Queensland's Sunshine Coast will be auctioned on May 14.
The lush, improved pastures on the 172ha 664 Cedar Creek are capable of running 700 backgrounder cattle with rotational grazing.
Located under an hour from Noosa, the backgrounding property is a newly developed holding in a tightly-held area and is being offered by the vendor due to a direction change.
664 Cedar Creek has an 80ML water allocation from Cedar Pocket Dam, with 65ha of irrigatable country, eight dams, a bore and a 130,000L header tank.
Jez McNamara and Jason Mattiazzi from Ray White Rural are handing the marketing and the sale.
FNQ's Timaru returns to the market
The well-located breeding operation Timaru in North Queensland has returned to the market with a $5 million price tag, which includes some cattle and plant.
Spanning 16,596ha (with access to another 2000ha of useable stock route), Timaru is in the Desert Uplands, 56km south of Torrens Creek and 215km west of Charters Towers.
Located in a tick-free area, the country features flat to gently undulating, sandy and heavier clay soils with a healthy variety of established pastures.
There is 8km of Torrens Creek frontage country and areas of buffel and forest Mitchell. Timaru is also watered by a share bore and 13 seasonal dams.
Vendor David Bode, who has held the enterprise for close to 50 years, estimates Timaru can run 1000 breeders plus followers in an average season.
Included in the sale are 740 crossbred cows, 350 calves, 30 bulls and between 40 and 50 heifers.
Charlie Phillott from Slaney & Co said Timaru is reliable grazing in a safe and accessible location.
"There is a lot of fresh green feed going into winter making it ideally suited to an established operation with existing fattening country, or as a stand-alone breeder operation," he said.
The opportunity for further development is also a feature.
SA prime pastoral country should achieve $4m+
Prime pastoral country in far northern South Australia is expected to achieve in excess of $4 million.
The 119,000ha Mahanewo Station, located 191km north of Port Augusta, has been held by the Manning family since 1935.
It presents a significant coverage of bush country (sandy soils with blue, pearl and salt bushes, Myall, black oak and mulga trees) ideally suited to sheep breeding and wool production.
While the station has been conservatively stocked, it has a pastoral board rating of 10,500 sheep equivalent.
The Manning family has spent time and financial commitment extending and spreading water facilities across the station.
There are three significant pipeline systems delivering water to most paddocks, as well as two bores, eight wells, 12 dams and 11 staging tanks.
Simon McIntyre from Nutrien Harcourts is expecting good interest from sheep and/or dorper producers.
"Edeowie Station, which sold in January this year, attracted interest from New South Wales, Victoria and south eastern graziers looking to invest in the pastoral sector. I would expect the same level of interest in Mahanewo Station," he said.
"The scale and walk-in walk-out terms are attractive, especially the inclusion of 4596 Merino ewes, rams and plant. Finding breeding ewes is a challenge," Mr McIntyre explained.
Mahanewo Station will be sold WIWO, with expressions of interest closing on July 15.
Breeding block in NSW's New England
A New England breeding block, also suitable for backgrounding, trading or fattening cattle, will be auctioned on June 17 by Nutrien Harcourts.
The 370ha Argyle, situated 35km north east of Armidale and 23km south east of Guyra, is conservatively running 300 breeding cows plus 60 to 70 heifers a year on mostly soft undulating basalt.
Sitting 1200 to 1300 metres above sea level, Argyle is located in a reliable, high rainfall area, receiving an average of 775mm to 825mm annually.
Water is a feature, with the Wollomombi River plus a very reliable creek running through 12 of the 23 paddocks. In addition, there are 12 dams and a bore.
Tamworth-based Joel Fleming is handling the marketing and sale of Argyle.
Mixed farming on offer in Central QLD
After more than 60 years of ownership, the Krause family has decided to sell its Central Queensland mixed farming property, Nine Mile.
The 2436ha of highly fertile grazing and farming country is located in the tightly held Retro area, renowned for producing slaughter ready cattle and high-yielding grain crops.
Situated 30km north of Capella and 55km from Clermont, the property is overlooked by the Peak Downs Ranges and is boasting a good stand of buffel after recent summer rains.
The grazing country comprises highly fertile brigalow and softwood scrub, semi open black wattle, coolabah basalt to open downs and ti tree creek flats.
There is around 1374ha of cultivation. The vendors are due to plant around 600ha to wheat and chickpea, which will be left to the new purchaser.
Nine Mile is watered by three bores and one dam, assisted with seasonal water along Abor Creek.
Matt Beard and Terry Ray from Nutrien Harcourts are handling the sale of Nine Mile, which will be auctioned on June 11.
Click here to access more properties listed for sale