GRAZING properties in the New England region of New South Wales feature strongly in this week's wrap of recent property sales results and listings across Australia.
Sold: NSW
The tightly-held Guyra grazing asset Earlstoun, 30mins from Armidale and 1hr from Inverell, has sold under the hammer for $4 million.
The 385ha property, pictured above, held by Robert and Helen Gordon for 59 years, runs 3000 DSE and boasts arable fertile soils which have benefited from a long-standing fertiliser history.
Selling agent Andrew Starr from Ray White Rural said the price reflects consistency for quality properties in the New England region.
"Earlstoun is comparable to 563ha Elderbury, which sold for $5.6m in April. Even though they sold seven months apart, Elderbury made $10,400/ha ($4210/ac) and Earlstoun has made $10,370/ha ($4200/ac)," he said.
Earlstoun has been purchased for expansion by a local grazing family from Mullaley.
In the meantime, Mr Gordon, a well-known agri-politician in the 1980s, and his wife Helen will retire to Armidale.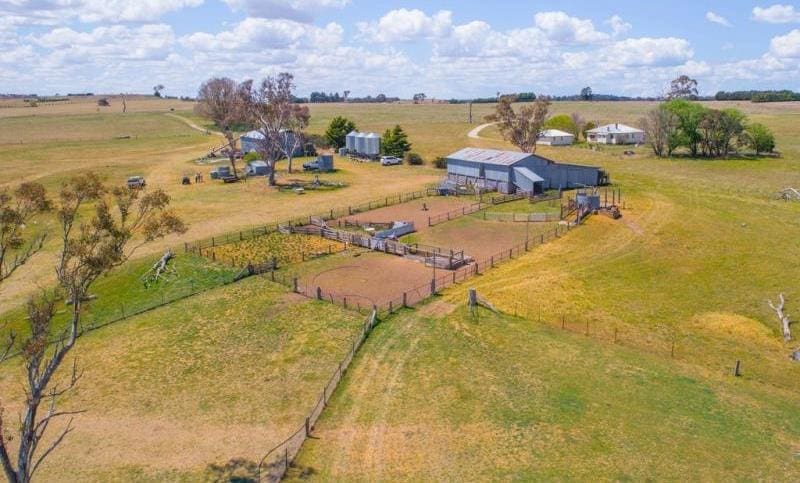 In another strong recent New England sale handled by RWR, the well-appointed grazing property Otterbourne, 16km from Armidale, pictured above, has realised $4.04 million at auction.
Mr Starr said the 16 registered bidders were attracted to the property's proximity to Armidale.
"It was a place that had extra real estate value because it had multiple lots," he said. "In the end, it was purchased by a syndicate of three buyers who split the contract in two. Neighbours Nick and Yvonne Rice bought a 405ha portion adjoining their existing country, and neighbours David and Diane Paull secured 172ha together with Phillip Bolton from Tamworth."
Otterbourne owners John and June Clark are in their nineties, and are retiring to their other property north of Armidale. John described the strong result as a great reward for his hard work and particularly great reward for his son Charlie's hard work.
Two more very strong auction results in Armidale confirm demand for quality country in the New England region.
David Nolan from Sydney-based Webster Nolan Real Estate and Bruce Rutherford from Walcha-based Boltons Landmark said with a marketing campaign resulting in more than 90 enquiries and 36 inspections, the stage was set early for a competitive sale.
The adjoining grazing properties Kingsford and Sun Valley, auctioned separately, attracted 11 registered bidders, Mr Nolan said.
They were purchased by Sarah Pease from Sylvania Park, Enmore via Uralla, for $4.65m and $4.025m respectively.
"Ms Pease believes these properties are excellent investments given the surrounding areas around Armidale are versatile and productive farming land, as well as offering an important educational hub," Mr Nolan said.
The 342ha Kingsford and 371ha Sun Valley boast undulating grazing country, and productive, mainly basalt soil types. Water is a feature with bores, large dams and a semi-permanent creek.
The vendors, Rob and Kelly Lamoureux, who came to Australia 30 years ago, are returning home to Canada.
A district record $18,030/ha ($7300/ac) was paid recently for the largest river flat grazing property on the Tumut River in southern NSW.
At 203ha, Riverfront Park, situated 18km from Tumut and Gundagai, is a breeding, fattening or finishing enterprise capable of finishing 1000 steers annually.
With 2.5km of Tumut river frontage, the property is well watered with three large lagoons, two bores and 700mm average rainfall a year.
Simon Southwell from Ray White Rural Canberra/Yass describes Riverfront Park as a magnificent rural property with a huge touch of secluded paradise.
"It is an extraordinary bit of country. You would have to go to Dorrigo, in northern NSW, to find similar country. It was purchased by father and son cattle producers, Sam and Geoff Moore from Cootamundra for $3.7m."
There were 12 registered bidders at auction and Mr Southwell said there was enquiry from all over Australia, as well as overseas.
The scenic 1600ha grazing property Spring Creek, 30km north-east of Narrabri, has sold for more than $2.075m after auction.
Nestled in a valley at the foothills of the Nandewar Ranges, Spring Creek has a 700mm average annual rainfall with black and red basalt soils, and chocolate and sandy loams.
Paul Thomas from Landmark Harcourts said the property boasts quality pastures providing a great platform for breeding and fattening around 250 cows and calves.
"There were nine registered bidders on the day mainly from locals looking to expand their current cattle enterprises. It is difficult to find good breeding blocks in this area, as most of the grass country west of here is farmed up," he said.
The Colless Family from Come by Chance, who purchased the prime beef property shortly after the auction, will use the additional country to run breeders.
Spring Creek had been held by the one family since the 1920s, with the owners Sandy and Brett Finlay heading to the NSW South Coast to semi-retire.
Under contract: Queensland
The southern Queensland Maranoa buffel grass fattening block Woodburn is under offer after just ten days on the market.
Tony Gillet from TopX Australia said the 3937ha bullock depot had proven attractive to Western Queenslanders and local interests seeking expansion.
"It is well located, 110km south of Roma and 88km west of Surat, and is close to feedlots on the Darling Downs and Maranoa. Woodburn is currently enjoying a good season and presents in excellent condition."
Mr Gillet said Woodburn can carry 1000 adult equivalents.
"It is known to achieve heavy weightgains on a consistent throughput of heavy feeder steers each year."
He said the entire boundary of Woodburn has been fully exclusion-fenced for ferals.
While the property is ideally set up for cattle backgrounding and growing, the fencing feature attracted southern fat lamb producers, even without the sheep infrastructure.
Vendors Tim and Debbie Phelps, who have owned the property for 29 years, are looking to expand further west, around Tambo.
Woodburn had a $4.8m price tag and while was being offered on a bare basis, a basic set of plant and 750 steers were available for sale to the successful purchaser.
For sale: Western Australia
Australia's richest woman is off-loading the Waroona Abattoir south of Perth, which has been in care and maintenance since 2009.
Gina Rinehart acquired the mothballed beef processing facility in 2014 when she bought a 50 percent stake ($40m) in 470,00ha Liveringa and Nerrima Stations in the West Kimberley.
Twelve months later, Ms Rinehart became the sole owner after she purchased the remaining half from Graham Laitt's Milne AgriGroup.
Selling agent Greg Smith from Elders describes the abattoir as being surplus to the owner's requirements.
The Waroona abattoir was one of the larger meat processing facilities in WA and was AQIS approved for export until it stopped operating. Previously called Clover Meats, the 22ha beef abattoir and by-products plant, is situated in the Peel region, 75km of Perth.
Mr Smith said the abattoir part of the facility has processed up to 450 head a day.
It has full carcase chiller capacity, a modern boning room, ancillary rooms and equipment, as well as a separate by-products plant.
Mr Smith believes there would be widespread support for the facility to be reactivated.
"With a current shortage of beef processing capacity in Western Australia this is an opportunity to secure a facility that is essentially fully developed. While the new owners would need to carry out a full overhaul of the equipment and services, it would be much quicker option than starting from scratch," he said.
The Waroona abattoir is being sold by expressions of interest closing on December 15. It is expected to fetch between $5 million and $10 million.
For sale: New South Wales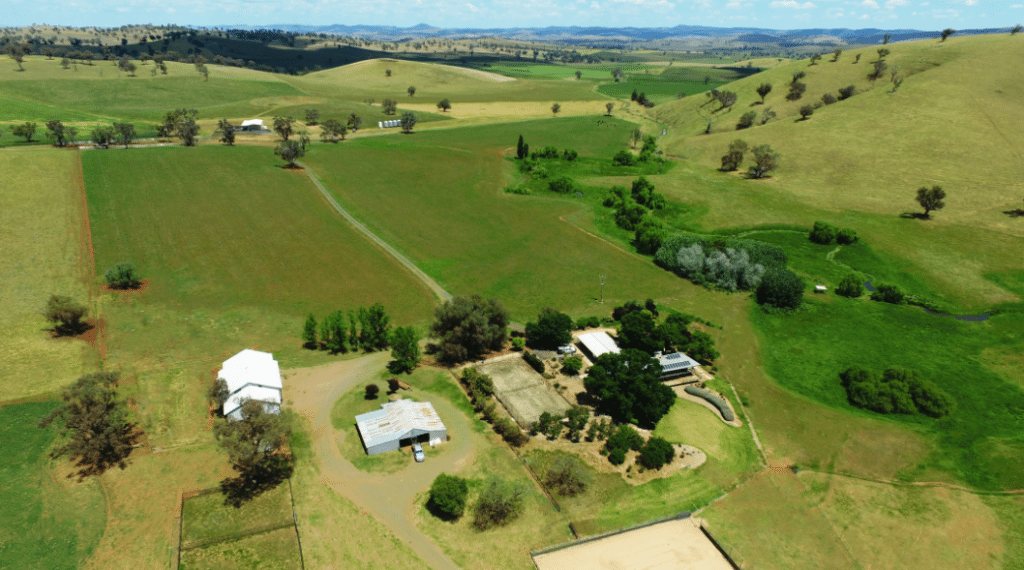 More than $10m is expected to be realised when the versatile southern NSW rural holding, Willows, pictured above, is auctioned by Inglis Rural Property on December 15.
Situated in the tightly-held Wallendbeen district, the 1336ha property is less than 10km from Cootamundra and 100km from Wagga Wagga on the South West Slopes.
For the past eleven years, Willows has been owned by Southern Highlands-based businessman James Mackenzie and his wife Anita.
Selling agent Sam Triggs said Willows has magnificent cattle breeding and fattening, prime lamb and dryland farming country.
Boasting outstanding heavy red volcanic soils with creek flats rising to productive low hills, the property can carry between 15,000 and 18,000 DSE. While it can background 1500 cattle, this figure rose to 1900 head during this year's peak season.
For sale: Queensland
There's a renewed push by Slaney & Co to sell the large-scale North Queensland calf factory, Van Lee Station which has been on the market for the last two years.
Principal Henry Slaney said the 96,609ha property has attracted interest from overseas investors and Central Queensland producers looking for a large breeder place.
It is well-located, 75km north-east of Georgetown and 104km west of Mt Surprise and close to important markets such as the Mareeba and Charters Towers saleyards, Karumba and Townsville live export ports, JBS Townsville abattoirs, as well as grass fattening on the Atherton Tablelands and northern coastal pastures.
Mr Slaney said the property has a broad range of topography, soil and vegetation types, including fertile creek and river frontage country running from the Einasleigh River and other creeks out to red basalt ridges.
"The Einasleigh River tracks 35km through the property and double frontages to Parallel Creek, Martins, Dickson, Two Mile, Bullock and Cattle creeks add value in terms of season waters and nutritious grazing for much of the season."
He said under its current development, Van Lee was comfortably running 5000 breeders.
"The vendors, Foote Prior and Leanne Condon, estimate the property can carrying 7000 breeders, including replacement heifers, with fencing and water development."
Van Lee, which is being multi-listed by numerous agents, is on the market for $8m including 2200 Brahman-cross cattle, plant and equipment.
Another grazing enterprise listed for $8m has hit the market in southern Queensland.
9550ha Gracemere, 93km north of Mitchell and 180km from Roma, has an excellent balance of breeding and fattening country, according to Ian Bassett from LJ Hooker Roma.
The property is predominately brigalow forest country and is carrying a good body of feed, including buffel and natural pastures. It is situated on the Maranoa and Maryvale Rivers and the Simpson Creek, with good river flats.
Mr Bassett said with a 900 head breeder carrying capacity, Gracemere was attracting interest mainly from locals seeking expansion.
The $8m price tag includes 800 Droughtmaster/Angus Cows plus unbranded calves.
Next week: In our final weekly property review for the year, we pick our highlights for the 2017 rural property market, including Property Central's "Sales of the Year."