THIS week's property review includes this wrap-up of recently completed sales, and a separate article on interesting recent grazing property listings across the country.
With widespread dry to drought conditions across much of eastern Australia, sales completions remain limited, but here are three recent transactions worth noting:
Chinese buyer pays $10m for Chintin Grange 'land bank'
Wilcannia's Comarto Station makes $8.4m
Drought forces withdrawal of Darling River property Buckanbe
Properties sold – Victoria
One of the largest individual landholdings in close proximity to Melbourne has sold to Australian-based Chinese interests for more than $10 million.
Chintin Grange, located just 46km from Melbourne's CBD, was listed in June last year for sale by expressions of interest through CBRE.
The highly-developed 742ha mixed agricultural property is currently grazing 4000 dry sheep equivalents and dryland cropping canola, barley, wheat and oats.
The historic holding, which boasts a 3km frontage to the permanent Deep Creek, was held for 120 years by descendants of James Tom, who took up the block in 1859.
Mr Tom, his brother William and John Lister had made their fortune after discovering gold in 1851 at Ophir, near Orange in NSW.
The Green family purchased the property in 1992 and ten years later completely rebuilt the circa 1908 weatherboard house which boasts 360-degree views towards the Macedon Ranges, Wallan and Melbourne's night skyline.
The Greens also reconfigured Chintin Grange into 24 titles, each with independent road and power access.
CBRE's James Beer, who was responsible for selling the property together with Duncan McCulloch, said its proximity to Melbourne and the northern growth corridor were strong selling factors.
"Chintin Grange attracted strong interest from high-net worth individuals and farmers, but the successful buyer was a Chinese land banker looking to preserve capital and benefit from potential future land appreciation."
It is understood Chintin Grange achieved a figure slightly higher than the iconic neighbouring property, 406ha Clunie, which changed hands for around $7.5m or $18,500/ha.
The property will settle early next year.
Properties sold – New South Wales
A highly-regarded breeding and finishing property in the West Darling of New South Wales has sold to Nick and Heidi Blore from Mundi Mundi Station for $8.4 million.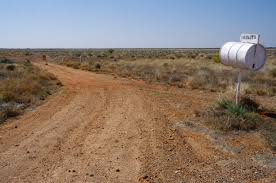 Spanning 56,518ha, Comarto Station is located 60km from Wilcannia and 145km east of Broken Hill.
Comarto, and the adjacent Binamoor, once formed part of the historic 35,000ha Weinteriga Station at Wilcannia on the River Darling, formerly owned by the Kidman family. The two blocks were sold off in the 1940s.
Eight years ago, vendor Mark Cullinan purchased the property from his brother Colin and wife Sue to allow for their retirement. The family has held country in the Pooncarie district since the late 1800s, including the Darling River frontage property Kelleen Station where Mark and his wife Julie still reside.
Recently, Mark purchased the nearby 38,500ha Kinross Station, 20km north-west of Pooncarie, prompting the sale of Comarto.
The aggregation comprises mostly open plains susceptible to beneficial flooding from two creek systems that together drain a catchment of some 140,000ha.
As a result, rich pastures and fodders grow on the open flood-out country including native lucerne, lignum, button grass, native millet, cotton bush and herbage.
The higher country (well-vegetated tablelands) supports strong stands of blue bush, copper burr, saltbush, soft spear grass, foxtail, neverfail and salines.
Comarto Station is well watered by nine bores which supply 27 troughs via tanks and 14km of poly piping, plus 25 earth dams and reliable creek water-holes.
The property can carry 5000 breeding ewes and 500 cows plus followers in a good season. Annually, the vendors harvest 2500 goats.
Selling agent Geoff Hodgins from Landmark Harcourts Broken Hill said the price paid was within expectations.
"Western land prices are strong despite the seasonal conditions. It's not a bad industry to be in given the current commodity prices. I expect more properties will come to the market, especially when it rains."
Withdrawn
The dual-purpose Darling River breeding and fattening property Buckanbe has been withdrawn from the market due to the extreme seasonal conditions.
The 39,607ha well located property, 5km from Tilpa and 185km north west of Cobar in New South Wales' far west, was due to be auctioned in July.
David Russell from Cobar-based Landmark Russell said Buckanbe offered a once-in-a-lifetime opportunity to acquire a substantial Darling River Holding.
"It is a well-balanced operation, highly productive, featuring soft sweet country that would suit both sheep or cattle. It is superb wool growing operation but would equally suit large numbers of weaners or backgrounding cattle," he said.
Buckanbe has heavy grassed black and grey soils, flood-out river flats and open channels, sheltered river bends, billabongs and cowls opening out to treeless plains – a mixture of chocolate grey and soft red overlay country which is heavily grassed and offers a tremendous body of soft clean edible saline bushes.
The property is extremely well watered by 25km of Darling River frontage, Acres billabong frontage, river and stock bores, open earth dams, waterholes and 50km of purpose designed reticulated poly pipeline.
In a good season, Buckanbe can carry 14,500 DSE. Up until May, the property was carrying 650 cows and 3000 ewes and followers. It has since been destocked due to the drought.
Buckanbe has been owned by a Melbourne businessman for the past nine years. After recently off-loading another property at Cobar, he has now decided to concentrate on his business ventures in Deniliquin and in Victoria.
When Buckanbe returns to the market, it is likely to achieve around $7m.