Interest in Maranoa's Organic certified Siwa
Interstate inters in western VIC's Fernleigh
Wagga's Birubi offers versatility
Tarcutta's Lone Pine for auction
Phone running hot for Cowra's Greenhills
Offers around $5.5m expected for Southern Riverina's Nangunia
Riverina's extensive Lake Midgeon for tender
Pleasant View a powerhouse lamb enterprise
Guyra's Tenterden Station offers high-performance grazing
THIS week's property review includes this wrap-up of significant recent listings across the country, and a separate article of recently completed sales of note.
Queensland – Interest in Maranoa's Organic certified Siwa
There's been mostly Queensland interest for Siwa, the well-managed and developed Maranoa district Certified Organic grazing property offering diverse income streams.
Vendors, Adrian and Marg Tiller, have decided to downsize after 15 years ownership and concentrate on their other property, the 18,200ha organically certified Mitchell property Leinster.
Two years ago, Leinster was passed in on a vendor's bid of $14 million and was subsequently withdrawn from the market.
Siwa, pictured above, spans 4975ha and is located 100km south Roma and 80km west of Surat. It is capable of producing 15,000 lambs a year. The country is relatively flat, comprising brigalow, belah dark soils with melon hole country throughout. There is a dense coverage of buffel grass plus natural grasses and herbages.
Siwa is securely watered by 13 dams plus a share bore and most of the fencing is in good to very good condition – predominately a dog proof boundary and internal ringlock.
Rob Wildermuth from Ray White Rural Roma said the property offered great diversity.
"It is a mixed cattle and fodder block, with opportunities for sheep and or goats and cropping, including grain, forage and hay. It also has the added advantage of being organically certified," Mr Wildermuth said.
Recent rain has been beneficial.
"Siwa has a good bulk of dry feed available and green shoots are emerging following 44mm in late August," Mr Wildermuth said.
Siwa will be auctioned on October 5 and the Tillers are offering early access for 500 adult equivalents on signing the contract.
Victoria: Interstate inters in western VIC's Fernleigh
Fernleigh, one of Western Victoria's most iconic sheep properties, is attracting strong inquiry – especially from interstate producers.
The 1905ha Glenthompson property was purchased four years ago by Martin and Jane Grimwade and farmed together with their son George and his wife Phoebe.
Previously, it was held by one of the region's best-known sheep producing families – Stuart Cuming and his wife Lavinia. The 2014 sale of Fernleigh and the subsequent flock dispersal brought to an end their 50 years in the breeding industry.
Rob Rickard and Nick Myers from Elders Real Estate are seeking expressions of interest for Fernleigh, which is being offered as a whole or in two separate contingent parcels.
The adjacent holdings, comprising 1494ha and 411ha, are separated by a bitumen road.
Fernleigh is ideally suited to cattle, wool, prime lambs and cropping and is currently running 27,000 sheep and 380 cattle.
It boasts quality renovated pastures, shelter belt plantations and exceptionally well-developed land with versatile arable soils. There is an excellent reticulated water supply via numerous dams, bores and Bushy Creek. A feature is the outstanding infrastructure including sheds, fencing and extensive laneway systems for ease of stock movement.
Mr Rickard said the property's secure 650mm annual rainfall was a major drawcard.
"There's been strong local interest, but there has been good inquiry from drought-affected producers in NSW and South Australia seeking secure higher rainfall country for their grazing operations."
Expressions of interest for Fernleigh, pictured below, close on October 18.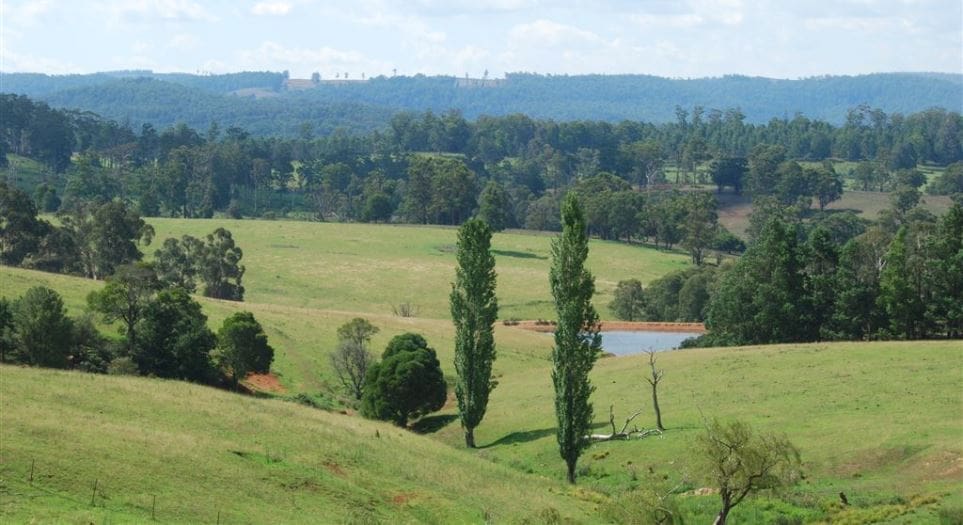 New South Wales: Wagga's Birubi offers versatility
David Nolan of Webster Nolan Real Estate and Bob Wheeler of Riverina Livestock Agents have been appointed to sell Annette Tynan's cattle breeding businesses in the NSW Riverina.
Annette and her husband Michael started breeding stud cattle 25 years ago when they established a successful Limousin stud. In 1999 they made the decision to also breed Angus and merged the two breeds into the LimFlex composite program.
The pair moved their stud from Crookwell to Wagga Wagga after the 2005 purchase of the highly acclaimed 432ha Wagga Wagga district property Birubi. When Michael passed away in 2016, Annette decided to carry on with the stud, but has now decided to sell.
The country on Birubi is gently undulating and features predominantly yellow box red loams. It has enjoyed excellent soil and pasture management and a detailed paddock history is available.
With a 610mm annual rainfall, Birubi is watered by two bores, a reticulated livestock water system and eight dams.
As a commercial operation, the property, pictured below, would comfortably run 200 cows and calves and replacement heifers.
Mr Nolan said properties such as Birubi, which offer a wide range of potential enterprises, rarely came to the market in the Wagga Wagga district.
"It is a high-profile parcel of land located in a prime position. Birubi is 33km east of Wagga and enjoys a 4.5km frontage to the Sturt Highway, which means it could attract professionals, producers seeking better access to markets or stud cattle producers."
Mr Nolan said Birubi was not over-capitalised and all the improvements were good and multi-functional. The property will be auctioned bare on October 23.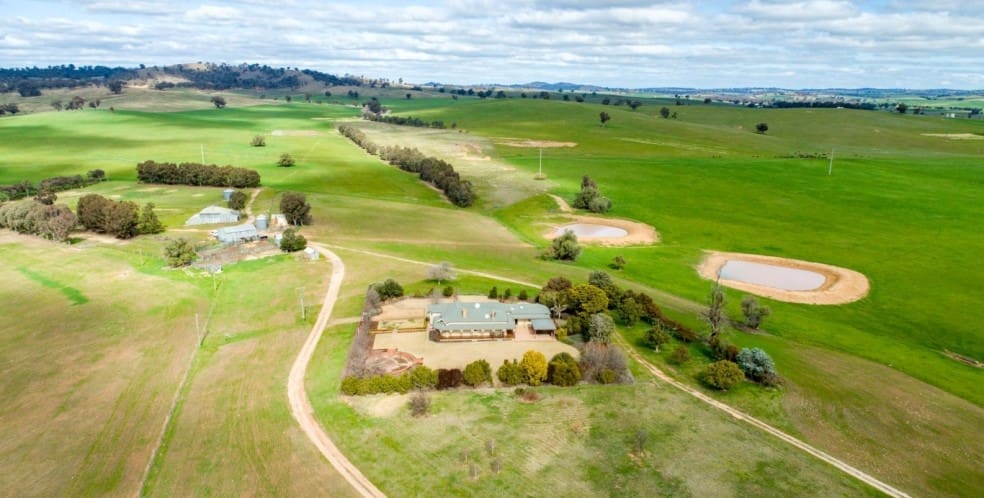 NSW: Tarcutta's Lone Pine for auction
The same pair of agents have also been appointed to auction Lone Pine – Annette Tynan's picturesque and productive Tarcutta district grazing property.
As a 268ha stand-alone property, it would comfortably run 100 cows and calves and replacement heifers in all seasons.
The breeding and fattening country offers a balance of protected grazing and cultivation with soil types ranging from fertile alluvial creek flats through to loams. The creek flats would be ideal to sow to high performance pastures, such as lucerne for grazing and fodder production.
Lone Pine is securely watered for a cattle and sheep livestock enterprise, enjoying a single frontage to Umbango Creek and a double frontage to College Creek. It also has a bore, five dams and a 55 megalitre irrigation bore licence.
Mr Nolan said Lone Pine is a productive parcel of versatile country which will tick all the boxes for a wide range of potential purchasers, especially for locals looking to expand and producers seeking higher rainfall country.
The property will be auctioned on October 23.
NSW: Phone running hot for Cowra's Greenhills
Webster Nolan and Cowra-based James P Keady & Co have been inundated with calls about Greenhills, a newly-listed grazing property in Central Western New South Wales.
Selling agent David Nolan said most of the interest is coming from existing landholders looking to expand or upsize.
Described as the ideal breeding factory, the 850ha property is equally suited to both cattle and sheep.
Greenhills is securely watered by a 750mm annual rainfall, 29 dams, the Old Womans and Bottom Creeks, springs and ample rainwater storage. It is located just 9km from the Wyangala Dam – perfect for family recreational activities.
Greenhills is situated 40km from Cowra and features gently undulating elevated grazing country with heavy and productive granite-based soils, boasting magnificent stands of shade and shelter timber.
The Sydney-based owner Simon Kurts purchased the holding in October 2007 and is only selling due to a change in his investment strategies.
While Greenhills has been predominantly run as a cow-calf breeding enterprise, previous owners have bred sheep.
Mr Kurts has been conservatively running between 320 and 380 Angus breeders plus 50 to 80 replacement heifers. However, the numbers could be increased with an ongoing management plan incorporating a pasture and fertiliser program.
Greenhills, pictured below, will be auctioned on October 23 and is expected to make between $3.6m and $4m.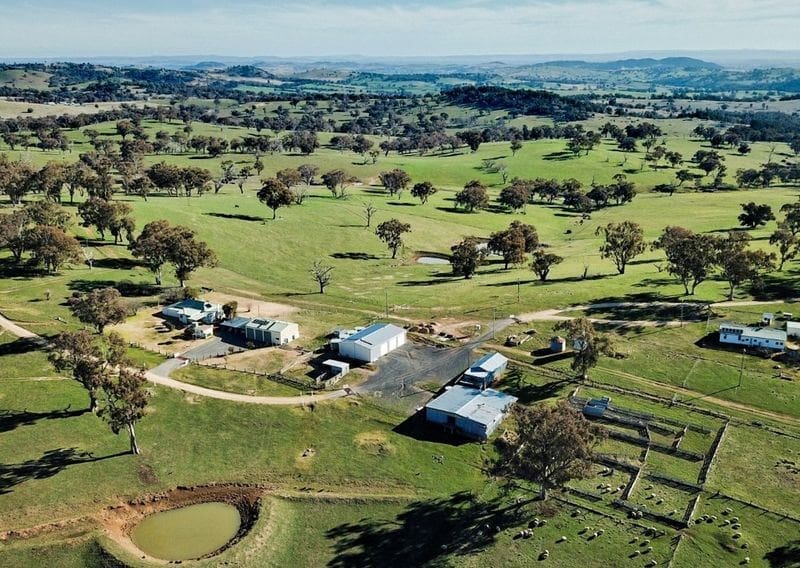 NSW: Offers around $5.5m expected for Southern Riverina's Nangunia
Offers around $5.5m are expected for the iconic Southern Riverina holding Nangunia Station which is being offered for sale by tender by Elders Deniliquin.
The 1803ha property is situated in the tightly held Berrigan district, 40km from Mulwala and 117km from Albury.
Simon and Emma Steel, who purchased the mixed farming enterprise in 2009, have decided to sell so they can pursue other interests.
Nangunia Station features highly productive soil types with consistent crop rotation and fertiliser history. There are 1220ha of arable broad-scale land coupled with highly productive grazing country carrying 1600 breeding ewes.
The terrain comprises level to gently undulating country of self-mulching grey soils, red sandy loam and granite rises. The current 1090ha winter crops will be made available to the incoming purchasers.
Tenders for Nangunia Station, pictured below,  close on October 4.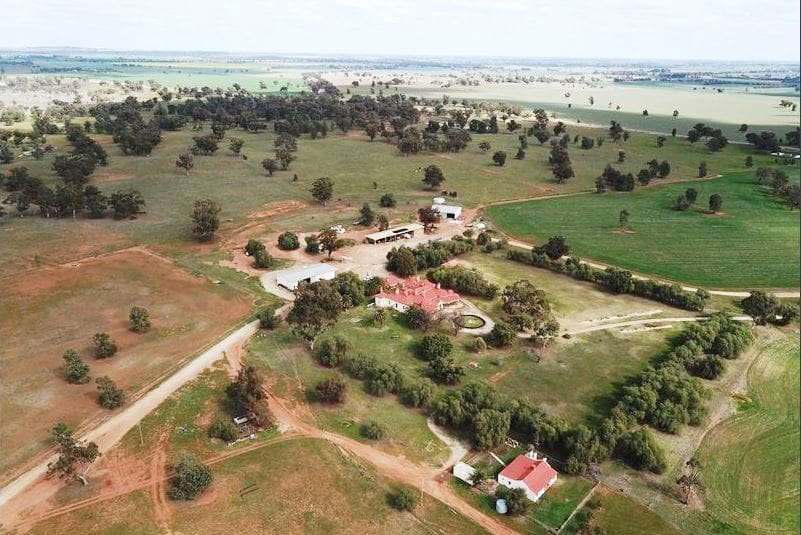 NSW: Riverina's extensive Lake Midgeon for tender
The iconic 8738ha Lake Midgeon Aggregation, in the productive Riverina region, has been listed for public tender as a whole or individually by Ray White Rural Wagga Wagga.
The highly-regarded mixed farming operation is located 10km north east of Narrandera.
It offers an enterprise mix of cattle, sheep, wool and lamb production and cropping and is close to abattoirs, feedlots and regional livestock selling centres, as well as several key grain receival sites.
The wide open flat broadacre farming and grazing aggregation comprises:
5619ha Lake Midgeon
2064ha North Berembed
643ha Summerleigh
411ha Lismoyle
The aggregation is rich in Australian pastoral history, starting in the 1860s as the relocated homestead and working centre of the 240,000ha Narrandera Run, held by colonial politician and land speculator Edward Flood.
The station was taken over in 1898 by Albert Austin, co-owner of the famous Wanganella Merino Stud and a string of other properties across NSW and Victoria. When it was put up for sale in 1949, Lake Midgeon Station was one of the best-known properties in the Narrandera area.
At the time, the agent for the sale suggested to businessman Nicholas Laurantus that he should put in a bid for it. The price was £98,000 on a walk-out walk-in basis, covering 9712ha of land with 12,000 sheep, 200 head of cattle and including the last wool clip, then on its way to Melbourne to be sold.
Nicholas considered it for a week. He felt the long-term prospects were good but had very little cash. Always a great believer in overdrafts, he used to say, 'If you haven't got an overdraft, you're not in business.' So, using his existing properties as collateral, Nicholas arranged a loan of £56,000. The sale of Lake Midgeon Station was clinched.
The wool clip, then en route to Melbourne, came onto the auction market shortly afterwards and was sold in the early 'fifties wool boom'. The proceeds of the sale almost wiped out the loan for the station.
Lake Midgeon is securely watered, benefitting from a high average rainfall of 450mm. It has an abundance of large dams and stock and domestic water across the aggregation are supplied via the Federal Park and Bogolong Scheme.
Public tenders for Lake Midgeon Aggregation, pictured below, close on September 28.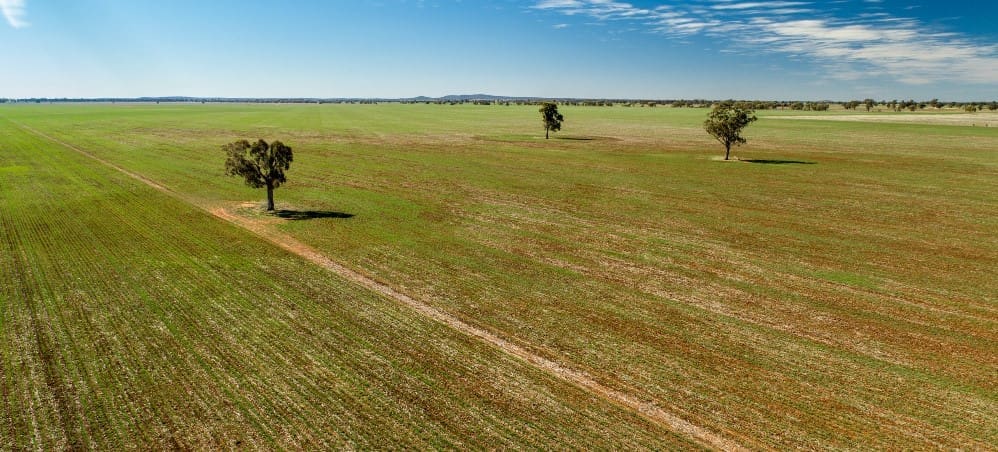 Guyra's Tenterden Station offers high-performance grazing
Andrew Starr from Ray White Rural has listed the historic Guyra property Tenterden Station, situated midway between Armidale and Glen Innes on the Northern Tablelands.
Comprising 1500ha of highly developed arable land, it is currently established as a high-performance grazing enterprise equipped with irrigation. There is significant opportunity to expand the infrastructure with further development of approved licences and water storages (600ML of entitlement in total).
More than 1300ha are developed and sown down to perennial high-performance grasses and pastures and these are supported by the 870mm average annual rainfall, plus an equipped centre pivot.
The paddock sizes and layout are designed to facilitate a rotational grazing model aimed at maximising livestock production while maintaining pasture longevity.
A feature is the water security provided for livestock. Water is supplied via an extensive reticulation system, irrigation bores, the main water storage dam plus regular dams and creek frontages.
The mix of highly arable black, chocolate and red basalt soil types means Tenterden is also suitable for cropping, dairy or horticulture.
Interestingly, Tenterden lends itself for future subdivision with frontage to four public roads. Mr Starr said the current LEP for rural land permits 200ha minimum lot sizes with dwelling entitlements on each.
Tenterden Station, pictured below. will be auctioned on October 12.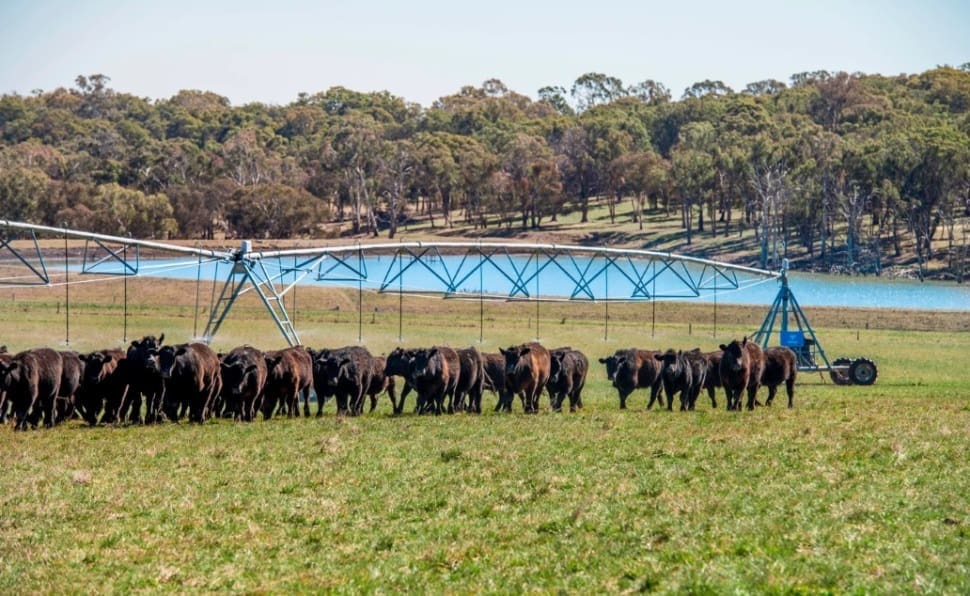 NSW: Pleasant View a powerhouse lamb enterprise
CBRE is seeking expressions of interest for Pleasant View, a lamb powerhouse enterprise at Eurongilly, on the NSW southwest slopes.
Located midway between Nangus and Junee, Pleasant View is a picturesque 314ha property not far from Gundagai and within easy reach to the Wagga Wagga saleyards.
It features gently undulating country fenced into 25 paddocks facilitating efficient grazing management, complimented by extensive native tree plantations.
Col Medway, who heads CBRE's rural transaction business in NSW and the ACT, said Pleasant View would be an ideal supplementary asset to an existing sheep enterprise seeking additional carrying capacity, production feeding or seasonal risk management.
The property is currently being run intensively. It can carry 2000 crossbred ewes sustained by a rigorous pasture supplemented production system and a regimented soil fertility investment program.
The significant feeding and operational infrastructure include a 10,000 head drought feedlot, 724 tonne grain storage, silage bunkers, covered steel sheep yards, machinery shed, hay bunkers, two stand crutching shed, workshop and staff amenities.
Water is secured by two bores (one equipped) supplying a reticulated water system and supported by 18 dams.
Vendor, David Sheridan, has relocated to Queensland to run RSM's cattle operation.
Expression of interest for Pleasant View, pictured below, close on October 11. Offers of more than $2.1m are expected.
Jandera in pristine condition
Ray White Rural Wagga Wagga has listed Jandera, a grazing and breeding property in the Riverina's Upper Kyeamba Valley.
Comprising 340 hectares, it is situated 42km south east of Wagga Wagga and 50km north of Holbrook.
Selling agent Geoff Palmer said Jandera is presented to the market in absolute pristine condition and is the ideal property for any form of livestock production.
Jandera boasts highly productive Kyeamba creek flats and frontage to the Kyeamba Creek. It is well watered by 28 dams and a 625mm annual rainfall.
It is low maintenance, low running costs and has a long-standing fertiliser regime resulting in high performance perennial pastures.
Jandera, pictured below, is being auctioned on October 5, unless it is sold prior.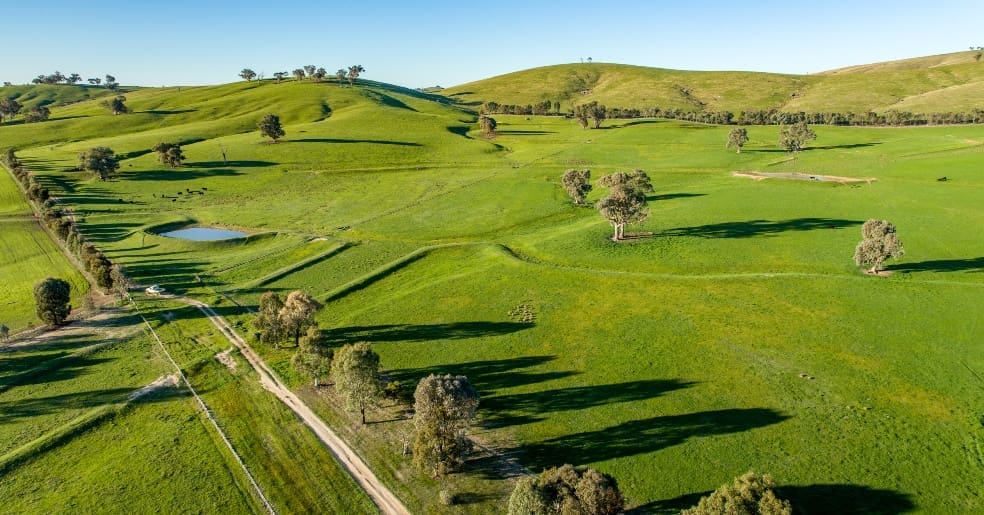 Click here to access more properties listed for sale