THIS week's property review includes a wrap-up of interesting recent listings across the country, and a separate article of recently completed sales of note.
Broken Hill's Netley can run 22,500DSE
Central Tablelands property Inverway listed privately
Bracaldine's Garches listed for first time in 47 years
Wandoan's Juandah Plains offered at $13.8m
Tenders about to close on Clifton Hills
EOI's closing on Douglas-Daly's Kingfisher Station
New South Wales
Broken Hill identity Gary Radford has decided to retire and has listed his benchmark Netley Station, 70km south of the Silver City, after 30 years of ownership.
The 73,300ha breeding or backgrounding enterprise can run 22,500 DSE and is suited to cattle, Merino sheep and Dorpers.
Arguably the best fenced station in the NSW Western Division, it is principally flat soft sandy country with an abundance of salt and blue bush. Despite the seasonal conditions, there is a good coverage of dry feed.
Netley Station boasts excellent flood-out areas, lakes and water courses and has eight bores and more than 65 permanent watering points. It also comes with the opportunity to access permanent water via the new Broken Hill pipeline.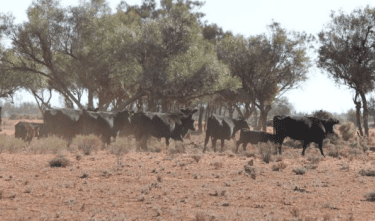 Interestingly, Mr Radford owned Comarto Station (see Properties for sale) in the early 1990s and was responsible for adding the Binamoor block to the aggregation before selling it in 1995 to expand Netley.
Known to his friends as 'Ripper', Mr Radford and his family own one of the region's most successful family businesses Consolidated Mining & Civil – a large building contracting and earthmoving company in Broken Hill that has been in operation for more than century.
Geoff Hodgins from Landmark Harcourts Broken Hill believes Netley would suit new players, locals or neighbours seeking expansion or corporates.
The expressions of interest campaign for Netley Station closes on 25 September.
The 768ha Central Tablelands property Inverway, 2.5hrs from Sydney, has been listed for sale by private treaty after failing to sell at auction.
Steve Rose from McDonald Lawson Mudgee said while there were no registrations on the day, he is negotiating with several potential buyers.
"Enquiry is mainly domestic – from locals, interested parties from Sydney and from western district producers. Price expectations are between $2.9m to $3.1m," he said.
Once part of the family's Warrangunyah Aggregation at Ilford, Paul and Cathy de Mestre are selling the productive grazing enterprise set in a picturesque valley, 54km from Mudgee and 83km from Bathurst.
The property boasts fertile creek flats ideal for lucerne and fodder production and the undulating and plateau grazing country is currently running a 1400 head self-replacing merino flock.
With double frontage to the Warrangunia Creek, Inverway is well watered by 13 dams, a bore, a 128 megalitre irrigation licence and 800mm of annual rainfall. The sale is also being handled by David Nolan from Webster Nolan Real Estate.
Queensland
James and Sue Walker's Central Western Queensland cattle property Garches has been listed for sale for the first time in 47 years.
Located in a tightly-held area 30km west of Barcaldine and 60km east of Longreach, the 7533ha breeding, fattening or backgrounding operation, pictured below, boasts 9km of Landsborough Highway frontage.
Historically, Garches has run 800 high-quality Santa Gertrudis females carrying progeny through to weaners, or 1000 backgrounders.
Carrying a good balance of bauhinia and gidgee downs country with curly Mitchell and buffel grasses in season, the property is also interspersed with several creeks.
Garches has excellent water infrastructure – four dams and a GABSI scheme flowing bore reticulating water to 10 tanks, four turkey nests and 16 troughs.
Wally Cooper from Rural Property and Livestock said with first-class downs country, the property offers a low-cost enterprise for an established producer or an astute investor.
The EOI campaign for Garches closes on August 30.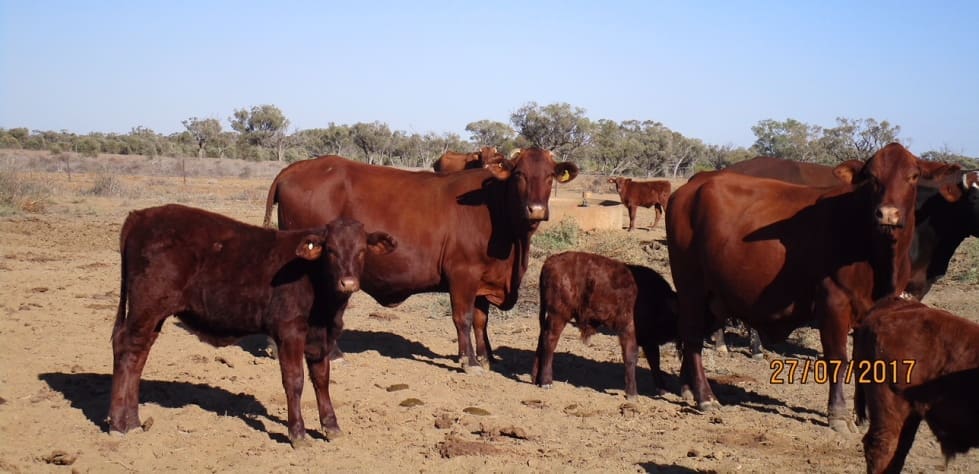 Rural Property and Livestock is also offering to the market well-grassed country in Queensland's Western Downs region for $13.8m.
Juandah Plains, the 5332ha breeding, backgrounding and fattening property, is located 29km north-east of Wandoan.
It features extremely well developed brigalow/bottle tree scrub with a small amount developed box/forest country. The development area has been blade ploughed.
Mr Cooper said the property has received solid winter rain providing extensive winter herbages, a bonus to the still large body of grass.
"Having been largely destocked for the last 18 months, with a small mob of agistment cattle, Juandah Plains is carrying a great body of feed which is going forward with two to three inches of recent winter rain."
Mr Cooper said with bulk feed, the property would suit someone looking for drought relief.
"It can run up to 2000 backgrounders immediately and the cattle will perform well. This district is renowned for heavy carrying and excellent weight gains," he said.
With an area of 770ha previously under cultivation, further beef production could be reinstated with the growth of fodder or grain crops.
The property is well watered with two bores, as well as the ability to pump out of Bungaban Creek. Recently, new pipelines have been added to the system, further strengthening the water infrastructure.
Juandah Plains is owned by Rodney and Wendy Woodrow who have bought elsewhere. It is being sold with an extensive plant list.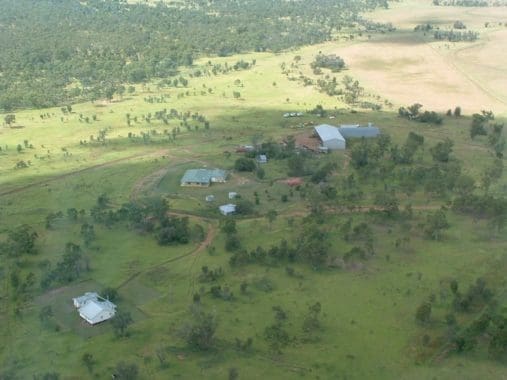 South Australia
The sale of Clifton Hills Station, one of the largest cattle stations in the world, is drawing near, with the international tender process closing this week.
The historic property was established in 1878 and is located on the Birdsville Track in South Australia's far north-east corner. Spanning 1.6 million hectares, it is a huge organic cattle enterprise with a SA pastoral board rating of 21,500 head.
Ben Forrest, Jesse Manuel and Nick Dean of Colliers International, together with Wally Cooper from RPL, have been running the expression of interest campaign for the past three months.
Mr Cooper said the sale has attracted global interest.
"There have been more than 80 enquiries from the United States, Europe, Korea and China. Established Australian pastoral companies and private family businesses have led the strong domestic enquiry," he said.
Clifton Hills comprises three main country types:
Sandhill country – suited to seasonal winter rain and which responds well from as little as an inch of rainfall.
Flood country – Diamantina, Cooper and Georgina, which flourishes from 'outside rainfall.'
Stony red country – which acts as a 'tin shed' but also contains quite sweet country in places.
Mr Cooper said the breeding, backgrounding and fattening property recently received good rain which coincided with final inspections by prospective buyers.
"Clifton Hills received up to 25mm of rain over the northern most quarter of the station topping up this year's spectacular floods from the outflow of the Diamantina River. The river country also received a good wash providing a healthy boost to pasture growth," he said.
"An inch of rain in this country is equivalent to several inches elsewhere due to the run-off systems in the gibber plains country which should respond well with winter herbages and salines. This will benefit the station enormously going through the year."
The infrastructure of Clifton Hills Station comprises a central homestead hub, formed roadways, airstrips, 24 sets of steel trucking yards, six flowing bores, and plant and equipment.
The property is owned by four families – mostly Adelaide based – who can trace their family connections to the property back more than 60 years.
In May, Colliers Ben Forrest told Beef Central that a beef industry asset as special as Clifton Hills Station sat in a market of its own and would attract a premium price.
Clifton Hills Station is being offered on a walk-in walk-out basis including 17,500 head of cattle.
Northern Territory
Expressions of interest also close this week for the Douglas-Daly beef enterprise Kingfisher Station.
The 2027ha property, located 250km south of Darwin, has a 1000 head carrying capacity, an all-weather access road and is close to cattle markets.
The vendors are Sam and Sarah-Jane McBean who also own Ruby Downs, in the Douglas Daly, and Providence Station on the Sturt Plateau.
Kingfisher Station is positioned over multiple aquifers, with an additional 3000mgl water allocation.
Currently, the enterprise is used for  freehold grazing. However, with 70 percent of the property cleared and developed to improved pastures, Kingfisher could be also further developed to forestry, hay production or converted solely to fodder cropping.
Sue Brosnan from Tanami Rural Property said Kingfisher was purchased as part of an aggregation expansion 18 months ago but has now become surplus to their operations.
It has attracted strong interest from both domestic and overseas buyers.
Click here to access more properties listed for sale