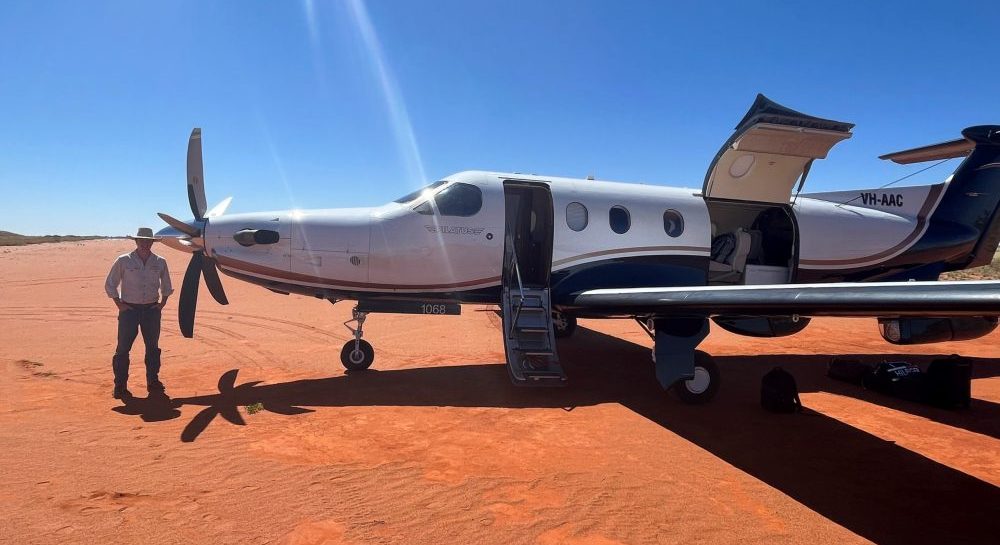 Nick Houston feels privileged to have seen a lot of Australia in his seven years working as a registered rural property valuer.
"I have travelled everywhere from the Kimberleys to southern New South Wales to inspect world-class agriculture portfolios and gain insights into how the businesses are managed," Nick said.
Nick was younger than most when he decided what he wanted to do in his working life. In Year 11, he went along with a valuer on an inspection of his family's mixed enterprise holding outside the border town of Mungindi, New South Wales. Within a few years he graduated as a valuer himself and is now part of the national real estate and valuations firm LAWD.
"I get to work alongside some of the best operators in the country and get to play a small role in their business's success," he said.
"A highlight has been, very early in my career, working as an assistant on the valuation of a large-scale beef cattle portfolio in 2016, and continuing to follow the success of that business.
"Since becoming a registered valuer, I have now had the opportunity to visit every property in their portfolio and develop positive relationships with key management, while gaining valuable learning experiences."
Property boom
Australian agriculture has been the target of record investment and productivity in recent years, but it was 2021 that saw property values boom. Rural Bank reported the median price per hectare of Australian farmland increased by 20 percent to $7087 per hectare, triggered by low interest rates, favourable farming conditions and a global demand for food and fibre.
"With many of the next generation deciding to take up roles in agriculture, there has never been a better time to be part of the industry," Nick said.
Now specialising in grazing, dryland and irrigated cropping operations, Nick has inspected and assisted in the valuation of some of the country's most impressive agricultural properties.
"The industry is expanding at a rapid rate, and as someone who has started their career in that environment – it is an exciting place to be," he said.
Different pathway
LAWD director Erica Semmens' pathway into rural property could not have been more different.
"I never had any intention of working in agriculture," Erica, who works in LAWD's Melbourne-based transactions team, said.
Despite growing up on a mixed-farming property in Victoria's Western District, her first experience in real estate was in the residential sector after studying a Bachelor of Commerce degree at university.
"Around seven years ago, I was approached with an opportunity to work in commercial real estate in the agriculture industry, and given my rural background, it was an opportunity I wanted to explore."
"That's how I fell into agriculture and I haven't looked back," Erica said.
The 32-year-old saw the potential growth in the sector and the opportunity to learn more about varied production types so decided to specialise in agribusiness property.
"You get to experience a real diversity of assets working on agricultural transactions," Erica said.
"We could be bringing an almond orchard, or a dairy farm, or a cotton or grains operation to the market, and with each asset there are a broad range of unique insights to understand."
Erica said Australian agriculture was a rewarding industry to be part of, not just now, but in the long term.
"The outlook for Australian agricultural property is promising. We continue to see strong commodity prices, accessible debt and seasonal conditions have also been favourable.
"In addition to those factors, Australia is positioned to export a diversity of agricultural products. It has also been rewarding to see the number of local operators who have worked hard over a long period of time, and now have been able to grow and expand to create scale in their businesses.
"It is important that we continue to encourage young people to the sector and expand the agriculture workforce to support this thriving industry."
LAWD was established in March 2020 with Nick Houston one of the first valuers to join the company. In the past year, his team has doubled in size and added offices in Perth and Sydney, joining the existing operations in Brisbane and Melbourne.
"The hard work has been worth it to see the success of our clients and growth of the industry over the past two years," Nick said.
Source: LAWD