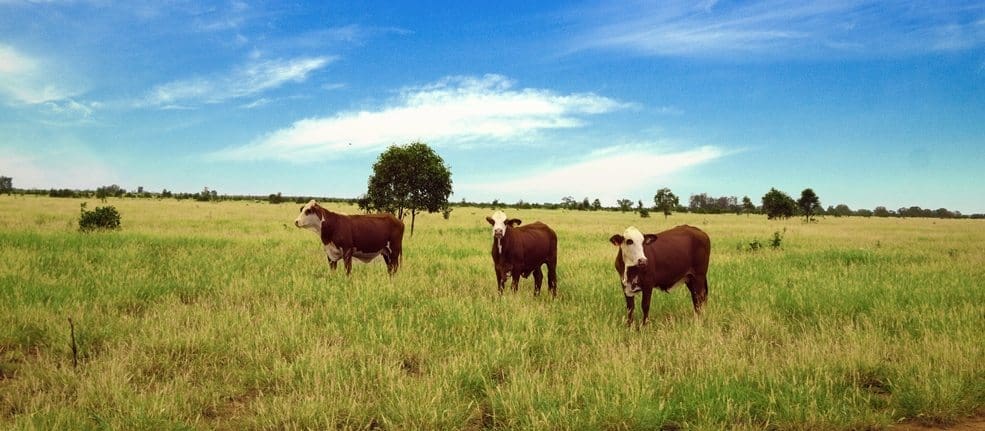 FARM management consultants Gunn Agri Partners, or perhaps more likely an investor client, has secured three substantial grazing properties in the Mitchell district of western Queensland for a value above $11 million.
The deal included 36,000 hectares of country, comprising Ballaroo (11,463ha), Ekari Park (13,239 ha); and Fairview (11,393ha) all southwest of Mitchell.
The portfolio is an established cattle operation with a combined carrying capacity of about 6700 adult equivalents, according to the original sale listing. A post-sale statement described the carrying capacity as 6000 head.
Comprising box, ironbark and mulga with areas of belah and brigalow, the country has extensive stands of native and improved pastures including buffel, creeping bluegrass, digiteria and Rhodes grass. The holdings feature good water security backed by numerous bores, dams and watercourses.
Agency CBRE has confirmed the sale, but refused to disclose the buyer.
Sydney-based Gunn Agri Partners is headed by Macquarie Group's former chief operating officer in Brazil, Alan Hoppe. Gunn Agri traces back to the old Gunn Rural Management business established by the late Sir Bill Gunn in 1965. The company appears to fly below the radar, having neither a website presence of any substance, nor a business telephone number contactable via white pages.
Gunn Agri Partners describes itself as an independent Australian farmland manager and farm services company. It says its principals have "decades of hands-on experience from farm owner, to farm manager and heads of some of Australia's premier farming businesses, plus global asset and investment management experience."
The company says it "delivers farm management and productivity enhancement services alongside institutional-quality corporate governance, structuring and reporting. Gunn Agri Partners invest alongside their investors and provide agricultural investment management with a transparent and equitable fee structure carefully designed to align the interests of investors and the manager."
"Our core principles are alignment and transparency," the company says. "Gunn Agri offers tailored solutions with access to direct deals, separately managed accounts and co-mingled fund vehicles in the farmland space."
The assets were offered by expression of interest in early August, either as an aggregation or individually.
In a statement issued this morning, CBRE's Chris Holgar and Geoff Warriner said they negotiated the sale on behalf of Ekari Park Pty Ltd. They said the portfolio's potential, due to its land and soil types and location, was pivotal to the deal.
"Strategically positioned close to Roma – Australia's cattle capital – this portfolio presented a unique opportunity to acquire a rural landholding of scale," Mr Holgar said.
"Leveraging off its attractive location, the opportunity to establish a strategic footprint in the red meat supply chain of such scale in a single transaction, was a key selling factor that drew significant interest from local, interstate and offshore investors," he said.
CBRE's statement said the portfolio offered a number of development and expansion opportunities, including scope to implement a more intensive backgrounding and fattening grazing model, which utilises the property as a cattle depot, potentially as part of a larger, integrated supply chain.