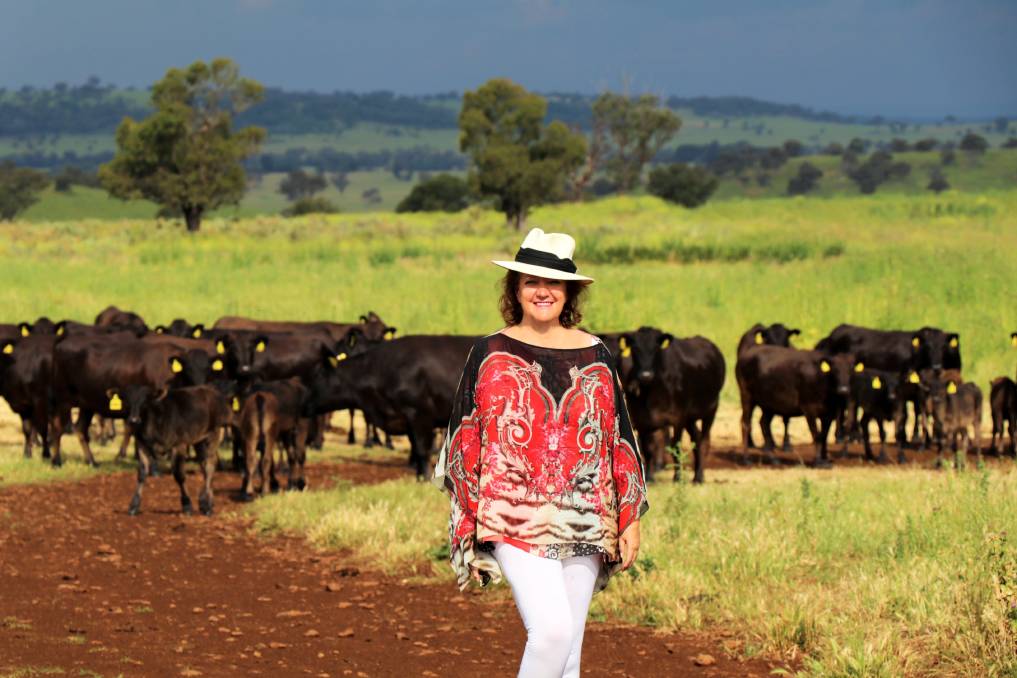 GINA Rinehart's Hancock Prospecting has added to its already extensive New England (NSW) grazing land aggregation, confirming the purchase of Warrabah Station, between Kingstown and Manilla west of Armidale today.
Covering some 3900ha, historic Warrabah Station is a close neighbour to HPPL's Sundown Valley property and will be used to grow the 2GR Wagyu herd and brand.
Other properties in the region include three Lyndhurst holdings totalling 3280 hectares, and two Kingstown properties which includes the 17,800ha Sundown Valley, purchased for its breeding and growing capacity. Late last year, Hancock Prospecting confirmed it had purchased another New England grazing property, Glendon Park, for its Wagyu business.
Warrabah will allow increased capacity to background Wagyu cattle that will then be grain-finished and processed in Australia, before being delivered into local and overseas premium beef markets.
HPPL's Wagyu herd, already one of the largest in Australia at about 23,000 head, including 8000 Fullblood and purebred cattle, run on multiple properties across NSW and Queensland. The company expects to further expand its Wagyu operations.
The 7000 head Gunnee feedlot, near Inverell, and 8000 head Maydan feedlot near Warwick, are used to longfeed company cattle before processing at the John Dee abattoir near Warwick.
In a statement, HPPL said the acquisition of Warrabah continued the company's commitment to investing in regional Australia and growing its agricultural production capabilities, as well as providing opportunities for local suppliers and employment.
Mrs Rinehart said Warrabah was a high quality property that would allow increased scale of operations on HPPL's existing NSW holdings, and would support further herd growth.
"New acquisitions such as this will allow greater operational flexibility and herd retention, which is important when dealing with the challenging conditions bought on by the current drought," she said.
"I am pleased to invest in rural operations that will continue to grow our 2GR Wagyu business to meet the growing demand for our high quality and 2GR Wagyu beef," she said.
National Agriculture Day
Gina Rinehart founded Australia's National Agriculture and Related Industries Day several years ago, being held this year on November 21.
"National Agriculture Day looks to celebrate an industry which is so important to Australia, built with many remarkable Australians in remote and often in difficult outback conditions, and which contributes to all of us," she said.
"I urge everyone to join with us in showing appreciation for the farmers and pastoralists and all those working in our agricultural industry, especially during these very hard drought times, and celebrate National Agriculture and Related Industries Day on November 21," she said.
This year the National Agriculture and Related Industries Day Gala Dinner is being held in Perth. Tickets and further information are available here.