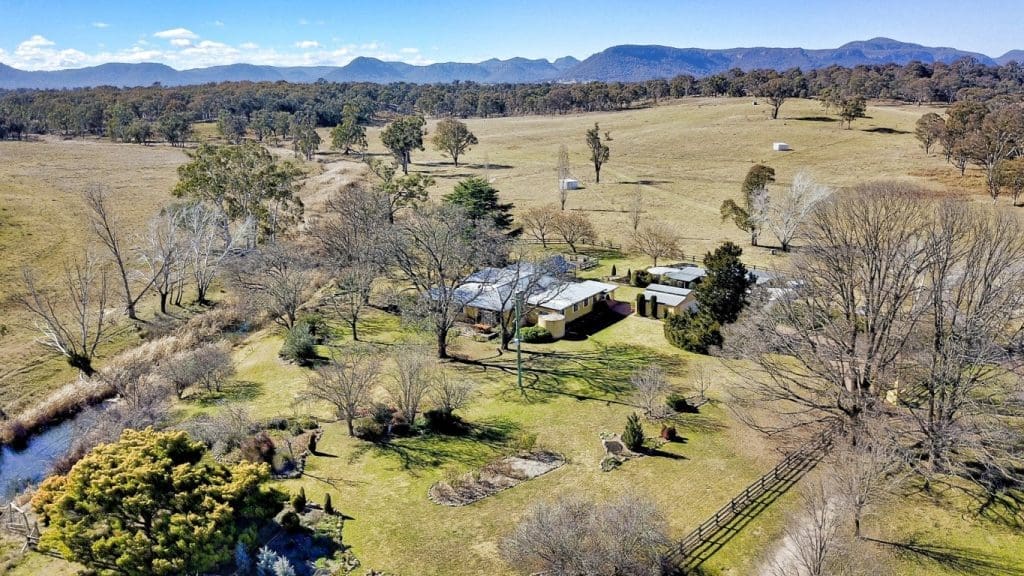 SPECIALIST agricultural asset manager Growth Farms Australia this week launched an innovative investment trust, the Australian Agricultural Lease Fund, that will buy agricultural land and lease it to primary producers.
Farm leasing is a well-established model in the US and other markets, and GrowthFarms Australia says it also has strong potential in the local agricultural sector.
Speaking during the launch, Growth Farms Australia's managing director David Sackett said the advantage of the leasing model was that it gives farmers an opportunity to expand their businesses without having to find the capital to buy more land.
"Many existing farms are sub-scale and capital constrained. Leasing overcomes this," he said.
From an investor's point of view, the strategy provides a stable cash flow based on rental yield and avoids much of the volatility that comes with direct exposure to agricultural markets.
Mr Sackett said investing in a farm leasing fund was similar to investing in a commercial property fund, where investors receive an income based on the rental yield and are exposed to the change in the capital value of the property, not the value of the business using the property.
The Australian Agricultural Lease Fund is open to wholesale investors, with a minimum investment size of $100,000. It is a closed-end unit trust with a term of 10 years, although unit-holders will have an opportunity to vote on continuing the fund or winding it up after five years.
The fund plans to acquire farmland and water rights, and lease them to third-party farming businesses. It will target higher rainfall regions, including North Queensland, Northern New South Wales, the Southern Murray Darling Basin, Victoria and Tasmania and South.
Growth Farms portfolio managers currently operate in all these regions and have experience in acquiring and leasing properties in the target regions.
Growth Farms was established in 1999 and currently invests in Australian agriculture on behalf of institutional, family office and high net worth individuals through separately managed accounts and unlisted funds. It has more than $440 million of funds under management. Since 2008 it has produced a pre-tax internal rate of return of 10.4 percent a year.
Growth Farms has forecast that the Australian Agricultural Lease Fund will produce an annual gross yield of 4.5pc. Lease terms will be struck on a three-year term initially, with extensions of three and four years. These will be indexed to CPI and adjusted to land valuations at rollover.
Capital returns in high rainfall areas have averaged around 6pc over the past 40 years. Growth farms estimated that agricultural land values will appreciate by CPI plus 2-3 per cent over the long term – driven by increases in agricultural commodity prices and productivity gains.
Low correlation with other assets
Mr Sackett said one of the attractions of agricultural land as an investment was that it has low correlation to other assets.
"Over the 20 years to 2016, Australian agriculture is negatively correlated to international equites and Australian fixed interest, and has a low correlation to Australian equities and Australian REITs," he said.
Mr Sackett said Growth Farms wanted to leave each farm it acquired in better condition under its ownership.
"We will look at a range of environmental issues, including salinity, water quality and important vegetation ecosystems. And we want tenants who are engaged with their local communities. For example, we will be looking for farmers who are prepared to take on local people for work experience."
The Fund will have a maximum size of $100 million and maximum leverage of 30pc. The target size for each farm will be $3-8 million, which Growth Farms says provides the best lease returns.