DUNROBIN, a well-developed irrigation property on Central Queensland's Fitzroy River near South Yaamba has sold prior to auction for an undisclosed price.
The auction of the 335ha holding in two freehold titles included a 300Ml underground water allocation and two, 12 Ml allocations from the Fitzroy River.
Dunrobin currently has 80ha of cultivation with the balance of the holding being improved pastures comprising of Gatton panic, creeping blue grass and para grass supported by legumes and soft native grasses. The property has previously been used for small crops including melons and hay in addition to grazing.
"There was incredible interest from across Queensland, New South Wales and Western Australia," marketing agent Rod Harms from Rod Harms Rural said.
"It's a prime block with excellent water. Initially we thought Dunrobin would be picked up by a pastoralist wanting to move closer to town but instead, a Rockhampton based business couple with both town investments and beef cattle, were able to secure the property," he said.
Hoteliers Rebecca and Grant Cassidy who operate Rockhampton's Empire Apartment Hotel and The Edge Apartment Hotel purchased Dunrobin prior to auction under their entity GRC Pastoral.
The Cassidy's already own a separate irrigation property, Riverview, 4km from Dunrobin.
"It's a stunning place and we were familiar with it and the district," Grant Cassidy said.
"The fact that it has broadacre cropping opportunities, irrigation and pastures made it very appealing. We will use it to expand our beef cattle operation. It's the perfect property for us to step into," he said.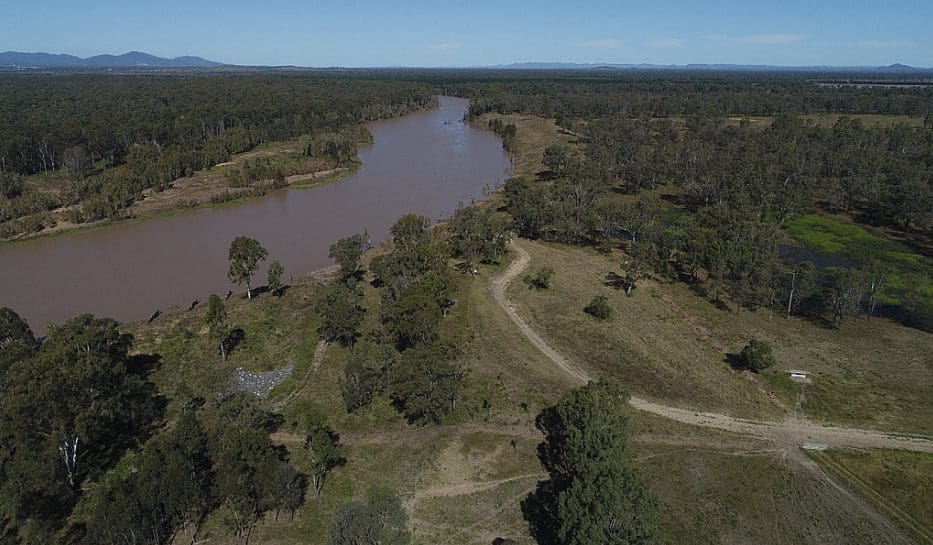 Riverview, which comprises 60ha of quality loam soil and a large home will now be offered for sale by Rod Harms Rural.
Grant Cassidy is the vice chair of the Beef Australia event in Rockhampton. He also chairs Regional Development Australia Central and Western Queensland and the Salvation Army Red Shield Appeal committee.
Dunrobin was sold by Rod Harms of Rod Harms Rural and Virgil Kenny of Elders Rockhampton who both have a long history with the vendors, the Kirkwood family.
"Dunrobin represented an opportunity to purchase excellent land with an abundance of water on the edge of Rockhampton," Mr Kenny said.
The vendors, Bill and Kit Kirkwood, will relocate to their cattle property Coffee Lake north of Yeppoon.
"Dunrobin is a lovely place and we wish the new owners all the best with it. It has huge potential with the cultivation and irrigation," Mr Kirkwood said.