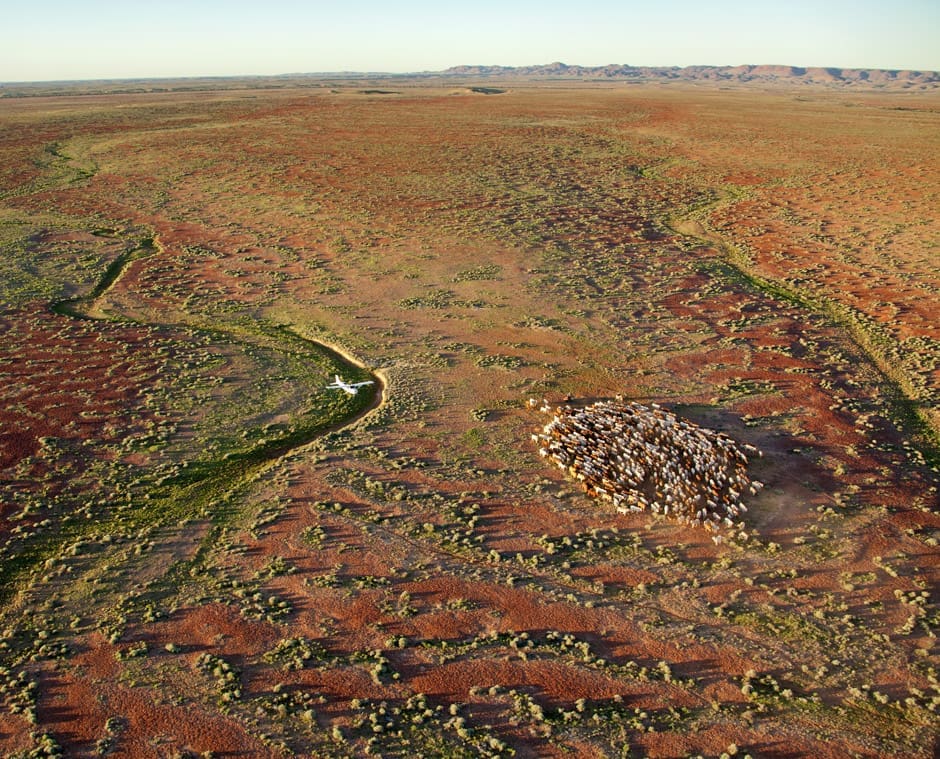 The drawn-out and often-shifting process to find a buyer for S. Kidman and Co finally appears close to completion, after the leading bidders were asked to lodge new 'final' offers last week.
Sources close to the sale process have told Beef Central that joint venture partners Shanghai Pengxin and Australian Rural Capital have now been granted "preferred bidder" status as a result.
When the sale opened eight months ago interested parties were initially asked to lodge binding bids for the purchase of Australia's largest private landholder.
The highest bid received was believed to have been $370 million made by Genius Link Asset Management Group (GLAM).
The Hong Kong-based group's existing Australian agribusiness assets include Riverina Oils & Bio Energy, a substantial oilseed producer, and a recently announced partnership with Australian Country Choice, which runs 250,000 cattle across 2.4 million hectares in Queensland.
Chinese-owned Shanghai Pengxin, which has since updated its bid to include a local partner in Australian ­Securities Exchange-listed fund Australian Rural Capital, is understood to have made an initial bid of $350 million, according to sources close to the sale process (although some media reports have placed Shanghai Pengxin'sinitial bid as high as $370m-$380m).
Since then, Federal Government concerns about national security and the size of the sale have seen the large Anna Creek Station, which neighbours the Woomera Missile Testing range, carved out of the deal, which has required the bidders to rework their original offers.
Bidding was also re-opened to give Australian parties a further opportunity to express their interest. However it is understood that no Australian bidder has yet matched the offer of the two leading foreign bidders Shanghai Pengxin and GLAM.
After months of deferments and delays, all bidders were recently asked to lodge new bids for Ernst and Young and the S. Kidman and Co Board to select a preferred bidder. It is understood bidders were urged to factor into their new bids increases in land values and beef prices that have occurred since their original binding bids were lodged eight months ago.
Beef Central understands that the outcome of that process is that the Shanghai Pengxin/Australian Rural Capital partnership has emerged as the successful bidder with a final bid in the vicinity of $380-$400 million.
The Shanghai Pengxin/ARC bid is now subject to final review and approval by the Foreign Investment Review Board.
Prime Minister Malcolm Turnbull is visiting China tomorrow and Friday for Australia-China Business Week.
There is some speculation he may use the visit to announce Shanghai Pengxin/Australian Rural Capital bid as the preferred bidder of S. Kidman and Co.
However, political sensitivity around foreign ownership may still see an announcement delayed until after the federal election.
The presence of a local partner in ARC in the Shanghai Pengxin bid is seen as potentially softening Foreign Investment Review Board concerns, however both parties have publicly denied that was a motivation for partnering.
Once a final bid is approved by FIRB and lodged with the Australian Securities & Investments Commission, rival bidders will have four weeks to make a higher offer.
The S. Kidman and Co sale involves 185,000 cattle and 100,000 square kilometres of land in 10 properties in South Australia, Queensland and the Northern Territory.