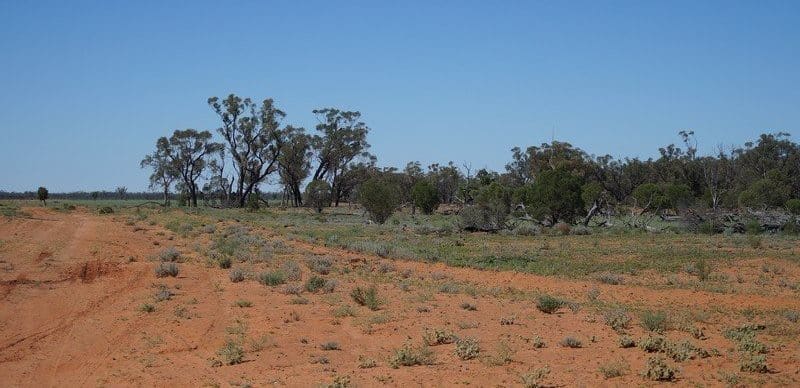 THE south-western portion of Queensland west and south of Charleville has seen a number of speculative special interest purchasers who have acquired country at a premium, with the sole intention of establishing carbon projects, valuer Herron Todd White reports.
An interesting trend for 2017 actually saw a 350 percent increase in the sales rate within the region's Paroo Shire, albeit from a low base. In the area, a number of larger corporate companies have exited the market, and these properties primarily acquired by local and interstate grazing operators.
Within the Paroo Shire alone, there have been some 1.055 million Australia Carbon Credit Units (ACCUs) issued by the Australian Government Clean Energy Regulator through 39 projects, HTW's Stephen Cameron reports.
The projects in the Shire are all registered under the permanent native forests through assisted regeneration from in-situ seed land use modelling. The methodology effectively promotes the revegetation of the lands by reducing stocking pressure.
In most cases, the existing grazier has opted to encumber part of their property (ranging from about 10pc to 30pc) to access cash flow through the sale of ACCUs over normally a contracted term of ten years.
"On the other hand, we have also seen cases where the country has been purchased by special-interest purchasers who want to fully realise the cash-flow benefits by registering a project over a larger area, with some encumbering the whole property," Mr Cameron said.
Whilst the contracted sequestration of carbon is achieved, there is the significant financial benefit. However, by registering such agreements, there is a legal liability incurred, plus ongoing management of the carbon project over its permanency period which can be either 25 or 100 years.
"The question that should be considered when either entering into these agreements or buying a property with a project is what impact the project has on the asset," Mr Cameron said.
"There is likely to be a reduction in the productivity, but there may also be liability risks incurred as well as the cost to manage the carbon area or project over the permanency period."
How the market treats encumbrances created by a carbon project on a grazing business was currently uncertain, and would not be fully qualified until the contract period expires, Mr Cameron said.
"When this occurs, there will be less focus on the short-term financial benefits and a greater consideration of the ongoing impacts and costs to the business operation without a financial return. In this modern age, there is no such thing as free money."
Source: HTW