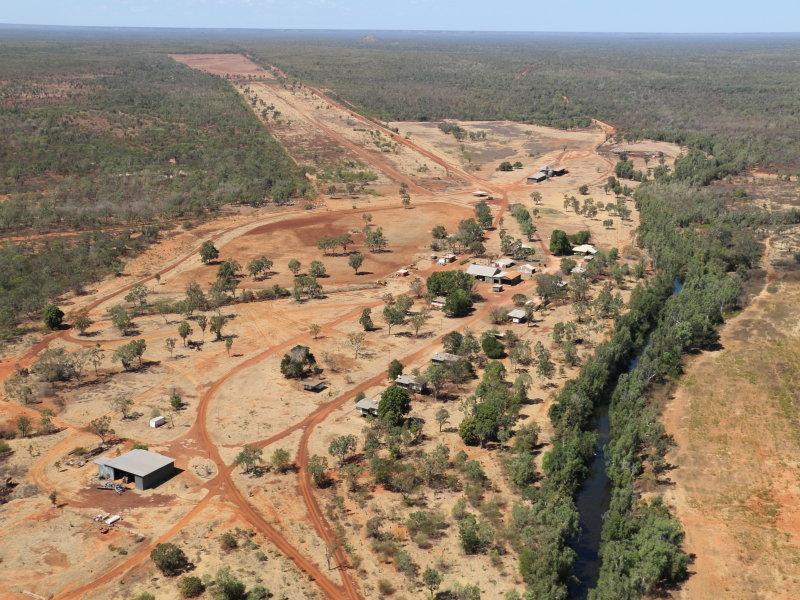 UPDATE:
Questions about the substance of recent property purchase contracts entered into by Luke Butler and his company known as Archipelago Beef Trust continue to surround the reported deals this week.
As mentioned in an earlier story, Mr Butler's previous business history, which includes a former bankruptcy and a three year ASIC ban, has led to negative reports for the businessman as he attempts to acquire a portfolio of northern cattle properties.
Beef Central understands that Archipelago Beef Trust has signed and exchanged contracts with the individual owners of Riveren-Inverway and Ban Ban Springs Station to purchase the properties. Both transactions are now subject to a settlement period.
Parties close to the deal have stated the relevant deposits have been paid into a Trust Account.
It is understood that solicitors for Ban Ban Springs Station Pty Ltd submitted a formal application to the Minister's office yesterday seeking consent to transfer the property to Archipelago Beef Trust. The remaining paperwork for Riveren-Inverway and from the buyer for both transactions was to be submitted to the Minister's office for approval today, sources told Beef Central yesterday.
NT legislation requires Ministerial approval before a land transfer can proceed, and restricts a single owner from owning more than 13,000sq km of land in the NT. However the combined area of the contracted properties falls well under that threshold, with the Riveren-Inverway aggregation covering 5500sq km and Ban Ban Springs Station 1873sq km.
The transactions are now subject to ministerial approval and the completion of a settlement period, which will ultimately be the test of the veracity of the reported purchase offers.
ORIGINAL ARTICLE:
Archipelago Beef Trust has announced another large purchase of cattle country in the Northern Territory, hot on the heels of news it had contracted to buy Riveren and Inverway last week.
The Australian-owned group has confirmed the purchase of the 187,000 hectare Top End property Ban Ban Springs Station, 180km from Darwin.
Archipelago Beef Trust said the purchase is a strategic acquisition and will form a key component of its plans.
Ban Ban is located in a high rainfall area 25 km from the Stuart Highway, and will be used as a depot for all-season stock delivery for live export from Darwin port.
A spokesperson for the company said its acquisitions go against the trend of recent overseas purchases of Australian cattle properties and represent a robust injection of confidence in the NT cattle market.
The property has sold for an undisclosed sum but Beef Central understands the sale value is in the vicinity of $10m.
The vendor is the Gschwenter family, the original owner of Britz Campervan business.
Ban Ban has been on the market for five years and today's announcement confirms the upswing of activity in the beef cattle station market.
Rivereren, Inverway, Douglas (sold to Tony Hayne for $8m) and now Ban Ban, were marketed by Rawdon Briggs, Colliers International Director for Rural and Agribusiness.
A spokesperson for Archipelago Beef said the group is excited about the implementation of another key step in its process to be well positioned in the live cattle export trade to Asia.
"Our directors cannot discuss current sales, due to commercial-in-confidence, however, it can be said this is just what the cattle industry needs; enthusiasm from Australian owned companies," she said.
Ban Ban station has a reported carrying capacity of 11-12 000 mixed cattle. A spokesperson for Archipelago Beef  said the company planned to engage a well respected property manager and a team of pasture experts to improve pastures on the station.
Meanwhile, another NT cattle station, owned by a former deputy chief minister, has been sold to a local cattle producer, the ABC has reported.
Old Mount Bundey Station, south of Darwin, was bought by Tony and Julie Harrower of Dorisvale Station, near Katherine, for an undisclosed price. The sale of the 384sq km pastoral lease settled on Thursday last week.
Vendor Barry Coulter served in various Country Liberal Party NT government ministries up to 1999, including nine years as deputy chief minister.
Agent Andy Gray from Territory Rural told ABC its close proximity to the Darwin Port and bitumen frontage to the Stuart Highway made it an attractive investment as a depot facility.
The property had been well developed by the owner over a long period of time, Mr Gray said. He said the Harrower family planned to use the property to keep stock on feed, closer to Darwin.
The walk-in, walk-out deal included 400 Brahman breeders, a mango plantation and farm equipment.