INSTITUTIONAL investment into agriculture was high on the agenda last week, with the industry coming together for the start of the 2023 Brisbane Ekka.
The property industry held several networking events, discussing some of the major trends, investment opportunities and issues driving the sector. One of them was held by JLL, with speakers from the company's agriculture team and Queensland Nationals senator Susan McDonald.
Many of the speakers and the crowd noted a change in industry outlook, with cattle prices dropping and some seasonal conditions starting to dry out. As JLL head of agribusiness valuations Will Gurry put it:
"Things were very different at the same function last year, we now have a beef price that is essentially half of what it was and an interest rate that is about three times what it was," Mr Gurry said.
"But we are still getting plenty of work as valuers and we are still seeing people with a positive mindset in a market that is changing – with change brings opportunity."
Institutional investment was one of those opportunities discussed. Bhavin Patel has come over to JLL's agriculture team from commercial property to help navigate the potential wave of investment.
"There is a massive trend globally to allocate more and more capital towards alternative assets, agriculture being one of the largest," Mr Patel said.
"No doubt there are challenges with interest rates and commodity pricing, but we are seeing property prices continue on the upside. We do expect things to moderate soon but that wave of institutional capital is going to continue and I believe agriculture will be the biggest beneficiary of that."
Government needed to "de-risk" investment
Qld senator Susan McDonald, who is the shadow minister for Northern Australia, said the government needed to make the north more accessible to investors.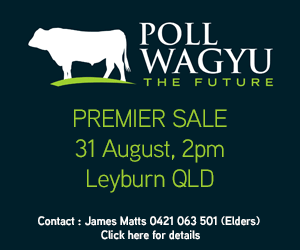 "The work from Government is important in 'de-risking' what you do," she said to the room of agricultural industry stakeholders.
"Investing in transformational infrastructure is incredibly important – things like making the roads open for longer into the year, giving better digital access, making sure there is enough doctors and enough subsidies for people to send their kids to boarding school rather than moving to the city themselves.
"We have a Government that does not believe in this and I am frightened about that because it makes it hard in the longer term."
Ms McDonald said it made sense for funds to invest in agriculture.
"We have an industry that does the most important job in the world, growing food and fibre," she said.
"The reason these institutional investors are interested is because we have a huge population that needs to be fed. It would be nice to have a flash car and some of the technology items, but we cannot go without eating three times a day."
Ms McDonald said some of the investment funds were not well educated about Northern Australia and needed to know more.
"When I go to Melbourne and Sydney and ask the investment houses what they are doing about investing in north, because there is good stuff happening up there, they ask if we are investment ready," she said.
"A lot of them say they are worried about the north because they keep hearing about cyclones and crocodiles. Of course, that is not the whole story and I think the work of companies like JLL is important in telling the story to those investors about the real opportunities."
Faces at the event