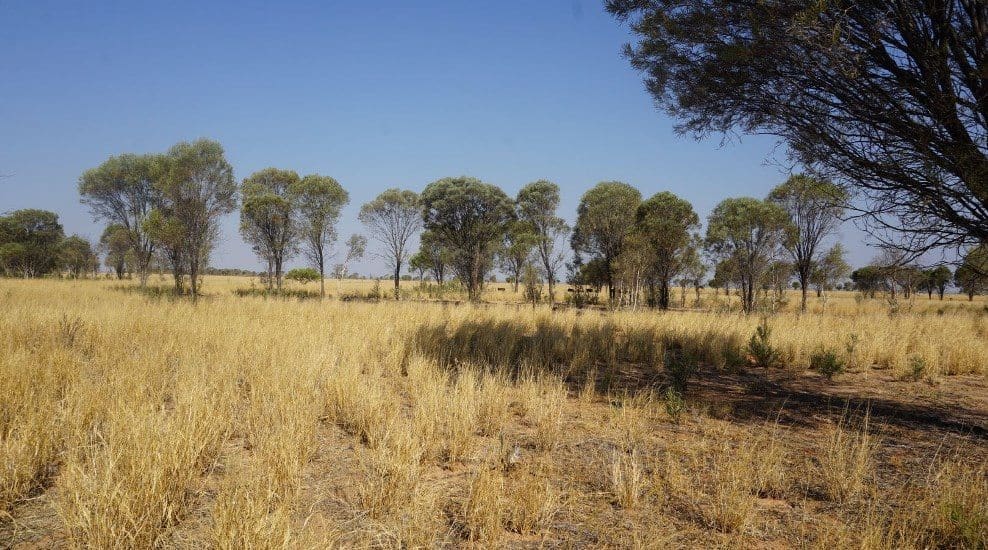 A SUB-LEASE on Lake Gregory Station is being offered by the Aboriginal Land Trust (ALT) in a move which is set to test the waters for a new model of land management in Western Australia's Kimberley region.
A spokesperson for Western Australia's Department of Aboriginal Affairs said Expressions of Interest are being sought to find a commercial operator for Lake Gregory so it can do more than simply earn an income for traditional owners.
"This pastoral lease is a big asset to the community and, through this sub-lease, the ALT is looking to partner long-term with a company that can help them develop jobs, training and other social and economic benefits," the spokesperson said.
Located 320km south west of Halls Creek on the Tanami Highway, Lake Gregory Station covers 271,699ha. While it has not operated as a commercial cattle operation since the 1980s, it has a carrying capacity estimated at 6700 head.
The spokesperson said investments in water points, fencing and other infrastructure could turn Lake Gregory into a viable cattle operation, and make it an exemplar for how local aboriginal communities can work with commercial operators.
The Aboriginal Land Trust holds numerous reserves and four pastoral leases, including Lake Gregory, in the Kimberley, where it administers nearly six million hectares in total on behalf of Aboriginal people.
The sub-lease has been offered as an alternative to less binding arrangements between operators and traditional owners such as agistment, which are subject to seasonal conditions and other vagaries.
The ALT recently granted a sub-lease to Eastern Guruma Pastoral Company to run 1500 breeders at the 174,811ha Walagunya Station in the Eastern Pilbara.
While many Aboriginal properties and businesses are engaged in pastoral arrangements like Walagunya's, the Lake Gregory proposal is unique because the EOI is being run by a statutory body in co-operation with the local aboriginal people.
The sub-lease has been offered as an alternative to less binding arrangements between operators and traditional owners such as agistment, which have been subject to seasonal conditions, cattle price fluctuations and other vagaries.
As a result, they have delivered limited long-term benefits to traditional owners, who are now looking at making the most of growth opportunities in WA's north brought about by strong cattle prices and developments in the region.
They include the recent $100 million purchase of four Kimberley cattle stations by Consolidated Australian Pastoral Holdings (name not to be confused with Consolidated Pastoral Co) and the opening of the Kimberley Meat Co abattoir, which has provided the region with a local processing option.
Lake Gregory has frontage to the Tanami Highway, which links it to central Australia, and joins the Great Northern Highway which feeds into the live cattle ports of Broome and Wyndham.
While its rangelands are now in good condition, Lake Gregory's infrastructure has not been maintained, and refurbishment across the property would be required in order for it to accommodate a commercial beef operation.
Lake Gregory has been destocked following a feral animal control program in recent years.
Intention to respond must be lodged by 5pm, December 16, and applications will be assessed by ALT and community representatives and forwarded to the ALT Board for final approval.
The duration of the sub-lease is open to negotiation and would ideally be long term.
The successful sub-lessee is required to work with an Indigenous Protected Area (IPA) Paruku Rangers, particularly in the management of the station's renowned waterbird habitat, and to determine if any alternative use of land is possible.
Land use will be subject to the normal arrangements under pastoral leases.
The call for EOIs was made public last week, and responses from indigenous and non-indigenous operators are invited.
Inspections are welcome. For more information or to register interest, contact Neil Thomson, DAA Executive Director, Land at Neil.Thomson@daa.wa.gov.au or phone (08) 6551 8127.