Agriculture investment fund manager AAM Investment Group will undertake a targeted capital raising to stock recent property acquisitions.
The $85 million AAM Diversified Agriculture Fund (ADAF) is seeking to raise an additional $15 million from high net worth individuals, self-managed super funds and family offices who wish to "invest in institutional-scale assets across Australia's mainstream agricultural sectors," the group says in a statement.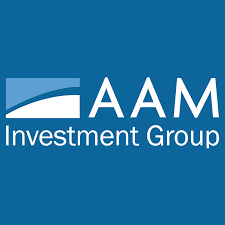 The funds will be used to purchase livestock and invest in key value-adding improvements on three newly-acquired ADAF Western Queensland cattle and sheep properties, including Terrick Terrick station near Blackall. The funds will also support the operation of a new wholly-owned ADAF subsidiary, the Australian Livestock Company (ALC), to drive AAM's expansion across Australia's $28 billion red meat industry.
AAM managing director Garry Edwards said his company was focused on increasing investment in agriculture to put in place high-performing and efficient production systems that deliver positive social, environmental and profitability outcomes.
"Investors are attracted to Australian agriculture because of the critical role it plays in supplying the basic human necessity of safe, nutritious food," Mr Edwards said.
The ADAF brought new investment to the sector, giving wholesale investors instant access to a diversified portfolio of mainstream agricultural assets with low correlation to other asset classes, while simultaneously creating a unique platform that facilitated quarterly cash distributions, he said.
"These new funds are used in part to invest in sustainable agriculture initiatives to improve the productive capacity of our assets, support rural and regional communities and meet the needs of consumers for efficient food production – significant investments that are often outside the capacity of landholders to fund," Mr Edwards said.
An oversubscribed 2019 ADAF first round capital raising allowed AAM to exercise an option to purchase the 54,800ha Certified Organic cattle property, Terrick, near Blackall in western Queensland, and enter into options to acquire an additional 37,447ha of country across the nearby Thornleigh and Moorlands properties.
The ALC business will operate a multi-faceted cattle and sheep enterprise across the properties that will include components of conventional and organic production systems within three years.
The Blackall region of Queensland was uniquely suited to supporting these differing livestock enterprises, while providing operational diversity opportunities, the company said. With the Terrick sale to be finalised later this month, the current $15 million capital raising will fund acquisition of cattle and sheep to stock the properties and commence improvement works soon afterwards.
Through the ADAF, AAM is developing its core strategy of building scale and diversity across the mainstream agricultural commodities of broadacre cropping, sheep, beef and poultry production, and then enhancing the profitability of assets with precision management, sustainability improvement initiatives and efficiency technologies and systems.
"AAM believes that an investment in Australian agriculture and ADAF is an investment in the long-term food security of both local and global communities," Mr Edwards said.
"We're inviting existing and new investors to participate as we grow our reach across this most fundamental of industries."
The ADAF capital raising closes on 15 July.