LANDHOLDER and broader community feedback is being sought to reform pest animal management in New South Wales.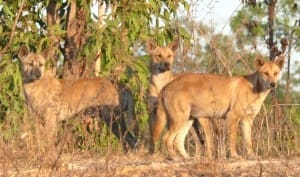 Feedback and submissions to an issues paper is being encouraged before a November 30 2015 deadline.
The issues paper is the first step of a review of pest animal management in NSW being carried out by the Natural Resources Commission (NRC) at the request of the Premier.
The review was one of the pre-election commitments made to the NSW Farmers Association in 2013.
NRC commissioner John Keniry said the commission believed it is important to take a fresh look at what is and is not working when it comes to managing pest animals.
"Nothing has been ruled in or out, and if we are truly going to tackle the pest animal problem, then we need the NSW community's help on how to get there."
Currently pest animals are estimated to cost the Australian economy $1 billion annually. They have significant social and emotional impacts on farmers and rural communities, and 40 percent of NSW listed threatened species are affected by pest animals.
"There are some broadly accepted principles of shared responsibility, along with cross-tenure coordination and landscape wide pest management which underpin the issues paper," Dr Keniry said.
A series of meetings is about to get underway around the state to explore different on-ground issues of pest animal management. The NRC will tour the North Coast, Riverina, Central West-Western, South East and Northern Tablelands regions to listen to stakeholder ideas and concerns, and explore suggestions and opportunities for improved management approaches.
Following extensive community consultation, the NRC will provide a draft report in February 2016, and final recommendations to the Premier in June 2016.
More information about the issues paper, terms of reference and details on providing a submission can be found at: www.nrc.nsw.gov.au/pest-animal-management
Review submissions close November 30 2015. If you are unable to provide a submission before the closing date, you cab contact the Commission to discuss whether a late submission can be accepted.
The commission treats all submissions public and makes them available on our website, unless they are marked confidential or contain material that is offensive or in breach of any law.
Submissions can be made through the commission's online form or via email, fax or mail at www.nrc.nsw.gov.au/submissions email nrc@nrc.nsw.gov.au or phone (02) 9228 9704. The Natural Resources Commission's address is GPO Box 5341, Sydney, NSW, 2001.
Click here to read the issues paper.
Source: Natural Resources Commission.