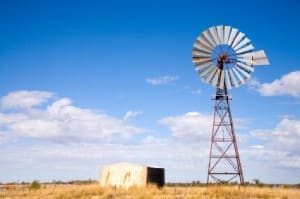 Two and a half years after the Queensland Government injected $5 million in seed funding to kick start a Queensland Cattle Industry Biosecurity Fund, there are still no firm plans in place to progress the scheme.
The funding was announced by then Queensland agriculture minister John McVeigh in the wake of the November 2012 detection of Bovine Johne's Disease in a Central Queensland stud cattle herd.
Mr McVeigh announced a $2 million grant and a loan of up to $3 million to be matched dollar-for-dollar by cattle producers through a voluntary industry levy.
Despite that positive start no agreement has yet been reached on how the voluntary levy will work and how much producers will be asked to pay.
Some states have similar schemes already in place.
Producers in South Australia and Western Australia for example pay voluntary levies to support disease management and contingency funds in their respective states.
In both schemes producers can "opt out" of paying the voluntary levy. However those who choose not to pay do so in the knowledge that they cannot receive assistance from the fund should they be affected by a future disease incursion.
South Australia applies a levy of $1.10 on the sale of each NLIS device. That may soon change however. Livestock SA says the program is not generating enough funding to cover the scheme's costs, which pays for a range of activities including disease control and eradication, trade risk management, NLIS compliance monitoring, and industry development. Livestock SA also argues that the program places an unfair cost burden on cattle breeders because they effectively buy all of the NLIS tags.
It is lobbying to replace the scheme with a $1.50/head voluntary transaction levy to generate adequate funding and spread the cost more equitably from just breeders to traders, backgrounders and lot feeders as well.
Western Australia's Cattle Industry Funding Scheme applies a charge of 20c/head on the sale of all cattle/carcases produced in the state.
Victoria collects a stamp duty on the sale of all livestock to fund a Cattle Compensation Fund and a companion program for sheep. The duty for cattle is levied at a rate of five cents for every $20 of the value of each cattle transaction, capped a limit of $5/hd. (In addition to biosecurity compensation, the Victorian fund also helps to subsidise the cost of NLIS tags in the state, which is why NLIS tags in Victoria cost less than $1 compared to $3 in Queensland)
Queensland, New South Wales, Tasmania and the Northern Territory do not have state/territory-based producer-funded biosecurity schemes in place.
In announcing seed-funding for the Queensland Cattle Industry Biosecurity Fund, the then LNP Government proposed a voluntary transaction levy rate of between 50 and 70c per head.
Based on an average number of cattle transactions in the State of 4.5 million transactions per year, the Queensland Government estimated that the fund would generate around $2 million (at a 50c/hd levy rate) to $2.8 million (at 70c/hd) per year.
At the time the Newman Government said it did not expect individual producers to bear the cost of control programs, such as the Queensland BJD response, which ultimately benefited all in the cattle industry. Establishing a voluntary fund would ensure that producers caught up in such high cost control efforts could be better assisted financially.
However, it was also a difficult time to sell the idea of a new levy to producers – more than 60pc of the state was officially drought declared (that has now grown to more than 80pc) and cattle prices were at 15 year lows.
Cattle prices have since improved but the talk of the Queensland Cattle Industry Biosecurity Fund has all but slipped off the radar, as did the LNP Government when it was voted out at the start of this year.
The new Labor State Government has told Beef Central that the previous LNP Government had "stopped work on the proposal" but the new Government that the fund was still under consideration by the Government.
A spokesperson for Queensland agriculture minister Bill Byrne said the Government is awaiting the outcome of the National BJD program review, which could help to guide the scale and structure of a future program. The Queensland Government is also currently conducting a three-month review of the State's entire biosecurity capability, the outcome of which may also influence the make-up of a future cattle biosecurity fund in the state.
However the spokesperson also suggested that the ball was in industry's court, stating that there was there was nothing to prevent the industry establishing its own fund without Government intervention.
AgForce told Beef Central that it has raised the issue with Minister Byrne and his representatives numerous times both in person and in writing.
"We continue to seek a collaborative industry-government approach in moving this forward in unison with the State Government," a spokesperson told Beef Central.
The National BJD Program review panel is due to have its next meeting in Melbourne next week followed by another meeting in Perth soon after that. It is currently working on a time frame of having a new BJD program in place by February 1, 2016.