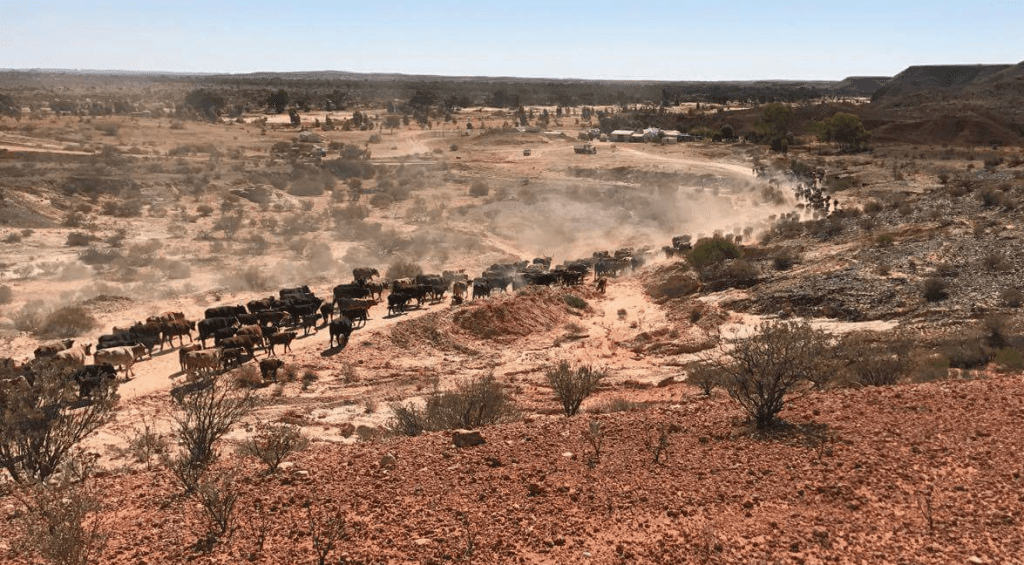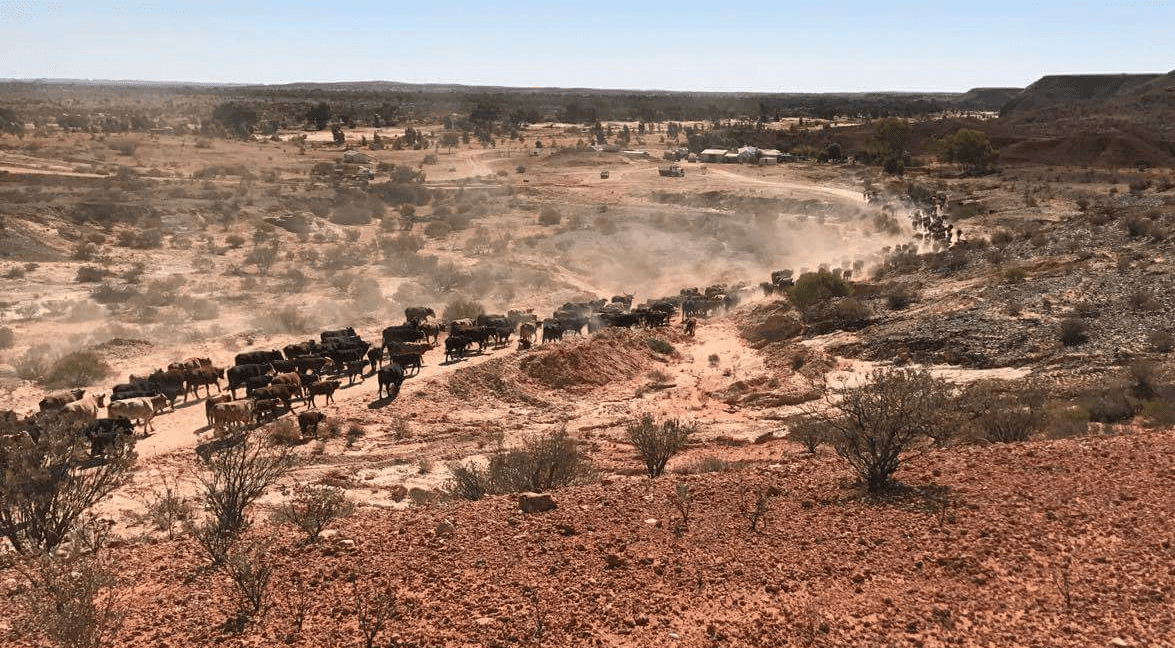 A THREE-PART webinar series looking at opportunities to use self-herding to boost herd productivity and management efficiency in extensive grazing regions will be hosted by FutureBeef and Beef Central next month.
The Central Australian Self-herding Producer Demonstration Site is a five-year project taking place in the Alice Springs Region.
Currently in its second year, this collaborative project involves agricultural innovator Bruce Maynard, co-developer of the Maynard and Revell self-herding and self-shepherding management practices.
Self-herding is a behaviour-based management field which is used to positively influence animals to change embedded habits and reactions. New behaviours are established by the clever use of reinforcement techniques (such as feed attractants) so that animals choose the actions that managers indicate to them, using sight, sound and smell signals.
It can be used to alter the distribution and impact of animals to lift plant production and improve landscapes.
Project leader Bruce Maynard and the local livestock team at the Arid Zone Research Institute in Alice Springs are working with producers in the region to discuss how self-herding could assist them in improving cattle management through self-herding practices to influence animal behaviour.
In this 3-part webinar series, presenters will provide details of the project covering:
The behavioural science foundations of self-herding
How to practically apply self-herding
Cost reductions and productivity increases using self-herding
Producer views on how they are applying the technique in arid zone conditions
Join the webinar at 12:30pm (NT time) on these dates:
1 March: Self Herding basics – how to change livestock behaviours to your benefit.
8 March: How to put Self Herding into practice on your place. Real life examples from the field.
15 March: Better businesses using behaviours- Self Herding for greater productivity.
By clicking the ' Click here to register' link below, and filling in your details on the registration page stakeholders will be automatically registered for all three webinar sessions.
After registering, stakeholders will receive a confirmation email containing information about joining the webinar.
FutureBeef is a collaboration between state and territory agriculture departments in northern Australia, covering Queensland, northern Western Australia and the Northern Territory.