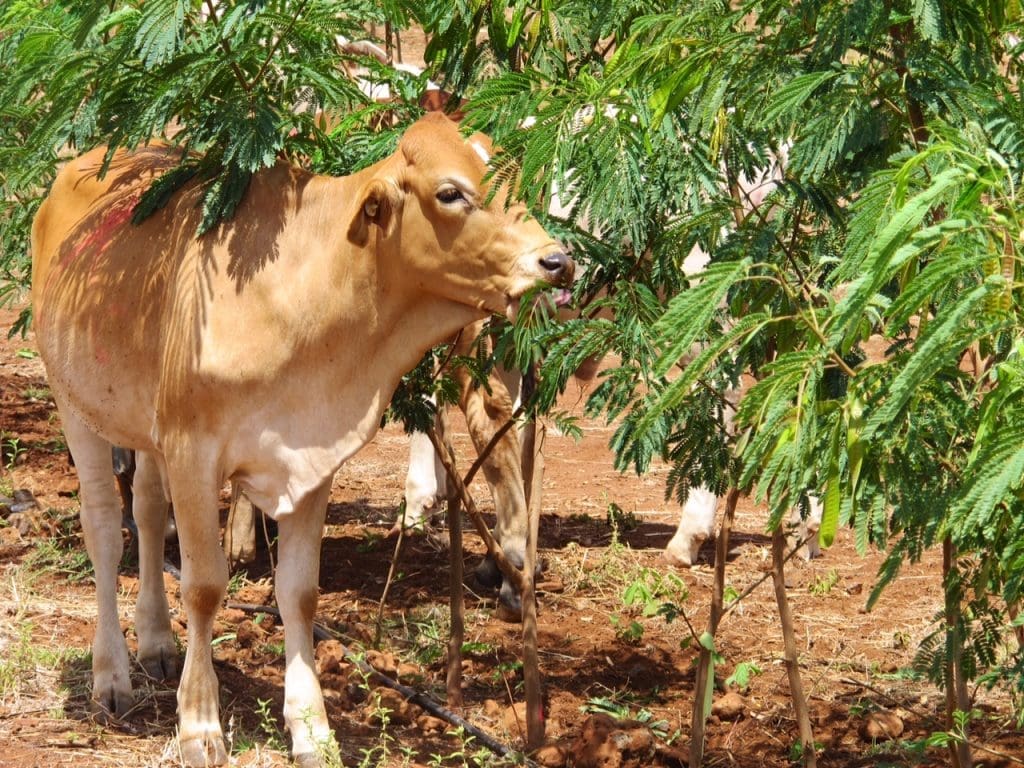 LEUCAENA is a perennial browse legume that can significantly improve productivity and profitability of beef production systems in parts of northern Australia.
Leucaena is a valuable, highly productive feed source that can add enormous value to grass pastures, however it has specific climatic, soil type and management needs for reliable establishment and long-term productivity.
Germination and establishment is one of the key phases in establishing a commercial stand.
This is the first of two webinars focused on leucaena, coordinated through Beef Connect, a collaboration between FutureBeef and Beef Central. The second webinar will be delivered later in the year (around November) on management of the browse legume. Each is timely for successful establishment and ongoing production.
In this first webinar, join Queensland Department of Agriculture and Fisheries Senior Agronomist Stuart Buck, who will discuss the climate and soil requirements of leucaena together with the recommended practices to prepare, plant and establish the stand.
The webinar will be held on Wednesday, September 11 from 12:30pm, AEST.
Click here to register.
After registering, stakeholders will receive a confirmation email containing information about joining the webinar on the day.