THE Australian National Wagyu Conference on Queensland's Gold Coast from October 10 to 12 has attracted one of its biggest delegate registrations ever, with over 160 stakeholders currently committing to attend representing all states of Australia and several from overseas.
With a maximum audience of 200, time is running out for latecomers to secure a space at this year's conference, which carries the theme, 'Export Horizons Going Global'.
This year's annual event is aimed at preparing the Australian Wagyu industry to take advantage of having the largest Wagyu population in the world outside the now-closed Japanese herd. Exports of Wagyu cattle and genetics have expanded rapidly in recent times with numerous countries looking to Australia to expand their Wagyu industries.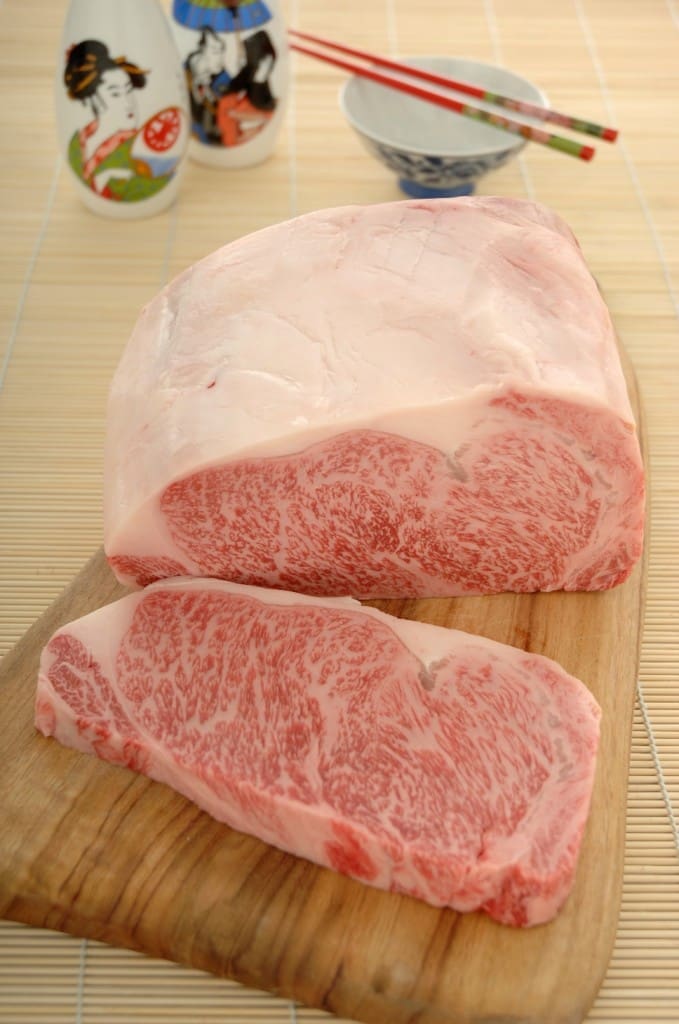 The 2014 conference has been expanded from its usual one-and-a-half day format to include the inaugural Wagyu Fullblood 100pc International genetics sale and special 'add-on' workshops including  'Skilling up with Wagyu' designed for breed newcomers, and 'Herd Level Eradication of Pestivirus', featuring WA vet, Dr Enoch Bergman.
Venue for this year's conference is the RACV's Royal Pines resort, with delegates filing-in on Friday as the last of the ALFA BeefEx feedlot conference delegates depart the venue, having completed their conference that morning.
The 2014 Wagyu conference includes a wide range of speakers and topics, with ample time for audience questions and discussion.
Keynote speaker is Jason Strong, chief executive of the Australian Agricultural Co which runs the biggest Wagyu herd in the world, with close to 70,000 head of purebred and crossbred cattle on their northern stations and in feedlots.
Mr Strong will explain how AA Co has built its Australian supply chain and how its Wagyu branded beef operation is growing, and the significance of those brands in AA Co's revenues and profits.
In another session, the innovative Wagyu genetics discovery program, aimed at fast tracking genetic improvement, will be explained to delegates, and will reveal how the breed is utilising the latest developments in genomics and camera imaging to advantage.
Other sessions will cover the production and marketing of Wagyu genetics for domestic and international markets, product development and managing health issues.
One session sure to create interest is 'Japanese Wagyu – the old and the new' presented by Japanese-educated Australian vet Matt Playford. Wagyu genetics are no longer allowed to be exported from Japan where the cattle are revered as a 'national treasure.'
"How to produce Gold Medal winning beef" will also be a revealing session, as the successful contestants in the Wagyu Branded Beef Competition will be questioned by an experienced interviewer and the audience.
A variety of Wagyu beef dishes will be featured on the menus for the conference lunches and dinners and the Gala Dinner on Saturday October 11 offers both a magnificent meal as well as the announcement of the Branded Beef Competition Award Winners and the Wagyu Grand Champion.
Wagyu genetics sale blazes a trail
For the first time ever, a Wagyu genetics auction will be held as part of the conference program. The Wagyu Fullblood 100pc International online sale through AuctionsPlus/Landmark opens on Wednesday October 8 and concludes on the final day of the conference, Sunday October 12.
Included in the catalogue are 33 live Fullblood Wagyu, including three unique "herd-starter" heifer lots, nine semen packages, ten embryo packages and three embryo flushes. All cattle are Herdbook registered with the Australian Wagyu Association, as are the donors of the genetic material. All are Fullbloods which means the complete pedigrees of both sire and dam indicate forebears originating from Japan.
"With the surge in interest in the Wagyu breed, the Australian Wagyu Association inaugural genetics auction provides an ideal opportunity to purchase quality Wagyu genetics, both for those looking to enter the industry or for those wishing to expand their existing operations," Australian Wagyu Association president, Scott de Bruin said.
Traditionally, Wagyu cattle and genetics have been traded privately and this is one of the first opportunities to bid at auction, which will use the simultaneous 'Helmsman' type system.
In another first for the seedstock cattle industry, the sale will be open for bidding for four days, and the progress of the auction can be viewed at any time during that period. Registered buyers can lodge bids from anywhere in Australia or from overseas.
"This sale contains some very interesting and exciting genetics and is a forerunner for what we believe will be a much larger offering at the World Wagyu Conference at Yeppoon in Central Queensland from May 8 to 10 next year, immediately following Beef 2015 at Rockhampton," Mr de Bruin said.
A limited number of conference registration spaces are still available. Details can be found on www.wagyu.org.au