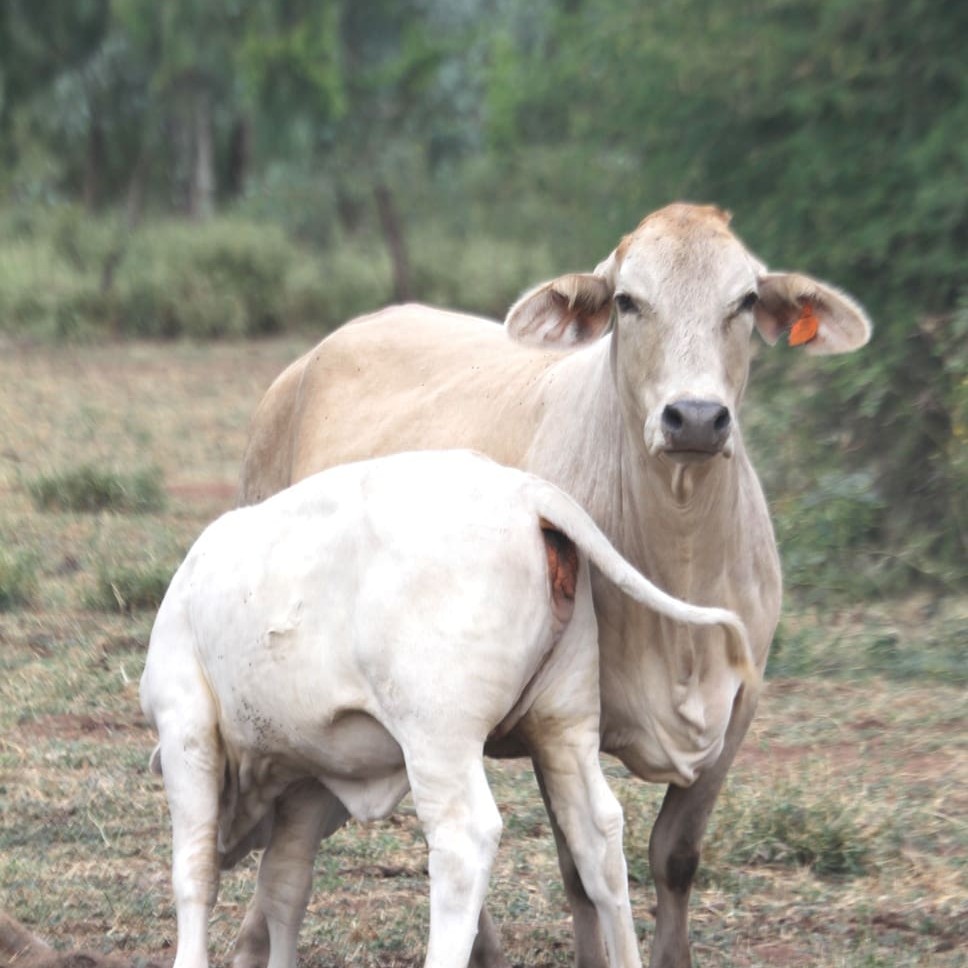 There's no shortage of enthusiastic reports around about the impact the past two boom northern wet seasons have had on fertility performance across the top half of Australia.
As reported in yesterday's introductory article, "Big seasons drive unprecedented northern fertility performance," the region is enjoying a once-in-a-generation fertility response in breeding herds, stretching from the Kimberley all the way across to North Queensland.
For today's follow-up article, Beef Central has sought feedback from some of the nation's largest pastoral companies and other stakeholders operating across the region.
Australian Agricultural Co's chief operating officer Troy Setter said following two good, and longer-than-average northern wet seasons in 2010 and 2011, the 2012 wet season had dry parts through it on company properties, but finished with good rain in March and April allowing the growth of quality pastures.
"The body condition of breeding cattle and the growth and development of replacement heifers has been as good as it gets across much of northern Australia this year," he said.
Although disrupted by heavy rain earlier in the year, leading to a late start to mustering, AA Co's first round branding results on the Queensland Gulf properties have been around 70 percent, with the second round only just starting now.
"The body condition and weight of cows and their calves this year is very impressive," Mr Setter said.
"First-calf heifer rebreeding rates are much higher than normal, with pregnancy rates of heifers that have weaned a calf in 2012 at Montejinni station in the NT's Victoria River District, for example, reaching above 80 percent," he said.
Montejinni's is a Brahman-based herd that is seeing the positive impact of the introduction of highly-fertile AA Co composite genetics, combined with the implementation of strategic nutritional management.
Mr Setter agreed with the assertion raised yesterday that good seasons were only part of the driver to improved performance this year. The AA Co composite cattle had been intensively selected for fertility and productive performance and the results were clearly being seen with increased calf numbers and pregnancy rates in 2012, he said.
Station managers and their staff had also been instrumental in delivering targeted nutritional programs to breeding cattle through wet and dry seasons to optimise performance.
The company's Wagyu herds continued to show their exceptional fertility with branding rates over 90pc on the Barkly Tableland properties this year.
Cattle vet sees direct impact
Queensland cattle vet, Sandi Jephcott, based out of Chinchilla has conducted large-scale preg testing programs on northern properties over the past few years, in association with Mt Isa's Dr Ian Braithwaite. She started as company vet with the old Stanbroke company back in 1998.
In recent seasons she has preg tested at places like Helen Springs and Brunchilly on the Barkly, Rocklands outside Camooweal on the Qld/NT border, Woorung, Avon and Austral Downs for AA Co, and in Dan Lynch's high-performance herd at his property Tara, outside Cloncurry.
She estimates she has done around 50,000 preg tests across the north this season alone. To put that into some context, however, Ian Braithwaite does 100,000-plus tests a year – possibly unprecedented anywhere in the world.
"I saw massive improvement in preg test results this year," Dr Jephcott said.
"First-calf heifers are the notoriously the worst female group, in trying to get them back into calf again. On Brunchilly and Helen Springs this year, at least 80 percent of them got back in calf again before their first calf was weaned. Before, when the seasons were crap and the Brahman influence was higher, that figure might be anywhere from 30 to 60pc."
"It's the rate of re-conception this year, across all females which has lifted dramatically, even mature cows, many of which are reconceiving when their previous calf is only two or three months old."
Dr Jephcott agreed that 2012 was shaping-up as an all-time best fertility performance in breeding herds across the north.
While seasons the past few years have obviously played a big role, she believes the more widespread use of composite and crossbred genetics is having an underlying impact on fertility rates, together with smarter management of breeders.
NAPCo, being the pioneers in the push into composite breeding, were the best example, and the company needed to be congratulated for that, she said.
"It's that combination of season and genetics, together with the northern Australian interpretation of controlled mating, based on segregation, that is driving the current fertility performance," she said.
Northern controlled mating is based on the region's conventional year-round joinings, but segregates females into paddocks based on when they are going to calve, using preg testing. That reduces the labour component, having to muster each mob once only, reduces lick costs and other aspects.
Dr Jephcott said the last year or two had provided composite cattle with more opportunity to express their genetic potential for fertility. It had taken five to ten years for the various composite programs to start to have an impact in herd fertility performance, because the introduction was a slow process.
"The Cash Cow research project is also going to tease-out a lot more of these factors driving northern fertility," she said.
"The project involved 70,000 cattle over three years, on about 50 stations spread across the north, where all those variables are being examined, to find out which are the most important. That also involved huge amounts of disease testing along the way, which should, when the results come out, provide a pointer to how big a factor fertility diseases are in the northern environment."
"On those big northern places, diseases like pestivirus (BVDV) mostly becomes endemic, and the cattle largely become immune. Most people now vaccinate their bulls for vibrio, and in regions like the Barkly, where it is warranted, cattle are vaccinated for botulism. So I don't see the current shift in fertility so much as disease management related."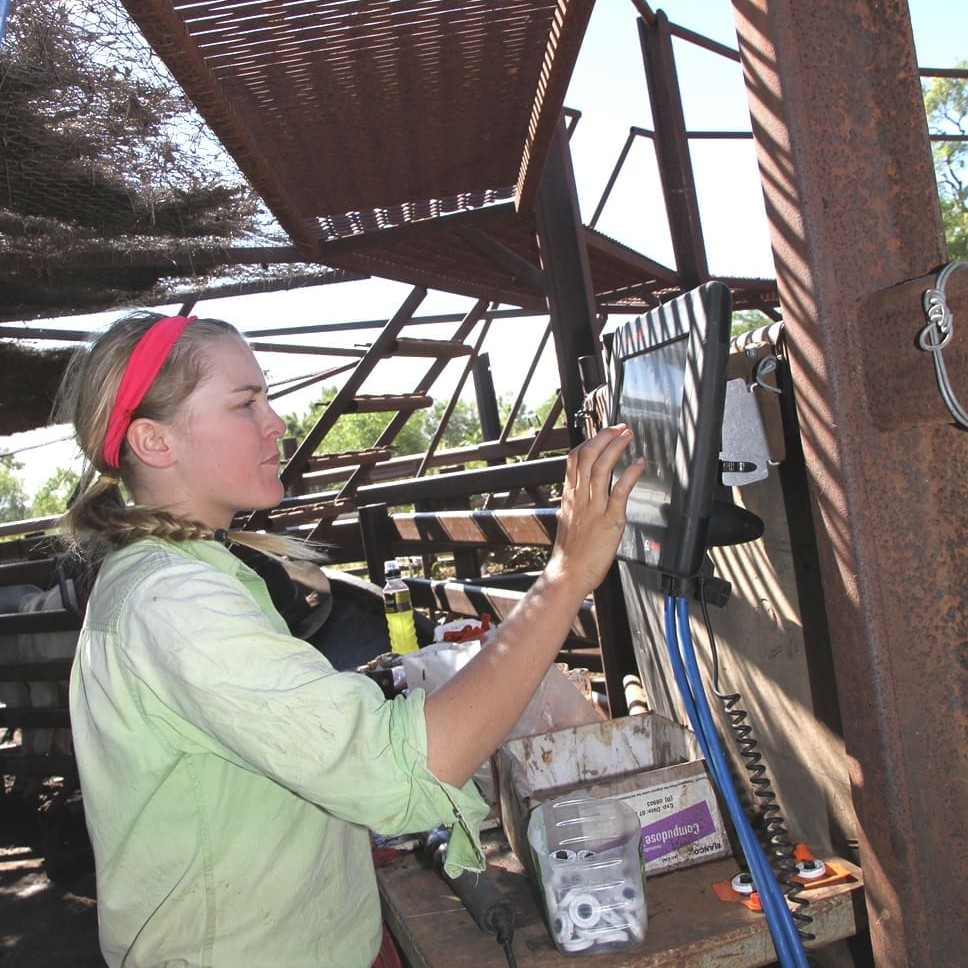 Another factor in recent performance was technology-driven.
"A lot of bigger northern places now use crushside laptop computers, to monitor what each breeder is doing, on an individual basis, using their NLIS tags. When they come through the race, they scan, and their whole breeding history in many cases is presented. People are moving away from mob-based, to individual animal calls, looking at when each animal is calving, calving intervals and other points. That in itself is pushing the fertility envelope," Dr Jephcott said.
As an example, S. Kidman and Co already had 10 years of performance data on individual breeders on some of its properties, and plans to establish a nucleus stud herd on Brunchilly (3238sq km on the Barkly) to tap into that selection pressure.
"The Brunchilly manager, Ben McGlynn is really obsessed by this opportunity. They have identified a group of 'Super Cows' in the herd – cows that have had three calves in a row in under 12 months under Barkly conditions. They are a priceless genetic resource, and by pulling them out, and having a look at them for other attributes like structure, weight, temperament and type, they can then go into a bull breeding nucleus."
Dr Jephcott said another impact on overall calf numbers being experienced this year was the amount of yearling matings occurring – both deliberate and accidental, due to the good season. In NAPCo's case, it yearling mates virtually all the time – this year getting between 70 and 80 percent on many of its northern properties.
"The season this year and last has meant more yearlings are mature enough and heavy enough to fall pregnant," she said.
While the percentages pregnant on yearling joinings in a year like this might not be dramatically higher, it is in the overall number of 'mate-able' yearlings conceiving is where gains are being made this year.
The North Australian Pastoral Co is another large operator recording strong herd responses this year. The company's general manager, growing and marketing, Geoff Kingston provided some figures on two composite breeding herds located on Alexandria Downs on the Barkly, and Boomara, near Julia Creek.
On a short, three-cycle controlled mating this year, those mixed-age breeders produced 90+ pregnancy rates. "If the bulls had been kept in the breeder paddock longer, that figure could easily have climbed to 95pc," Mr Kingston said.
He said the result should be put in some context, however, as both herds had been subjected to sustained fertility selection pressure. However many company properties were reporting very strong rates of re-conception, partly due to the early break in the season in November last year.
In NAPCo's case, first round musters are only just being completed due to earlier wet weather disruptions, meaning full calving performance stats are not yet available.
Selection pressure for fertility over the past 10-15 years in the company's composite development program was also being reflected in current performance. As a general policy, few commercial females are given a second chance when preg-tested empty.
"If most producers in the north have not yet caught up with the deficit created by the big sell-down in 2008 caused by drought, certainly they will have by next year," Mr Kingston said.
Another large northern cattle operator S. Kidman and Co agreed that the earlier dry years had 'quite possibly' masked some of the genetic improvement within the Kidman herds, with selection pressure for fertility.
"But it's hard to overstate how much the big recent seasons have helped," chief executive officer, Greg Campbell said.
He said both preg test rates and calving rates recorded in first round musters this year on the company's northern breeding properties like Helen Springs, Banka Banka and Brunchilly were substantially higher than average, although there was still some variability evident.
"We're starting to get some quite good data on this variability, digging into whether it's due to the distribution of water points in paddocks, versus variable rainfall, versus age variability – particularly amongst first and second calvers."
"There's a lot of factors in there that tend to influence the preg test results in any particular group. But by-and-large, we've had really high conception rates this year in our maiden heifers – in the +90pc range in many cases in a controlled joining – but this is based on maidens drafted on weight the previous August, with those less than 230kg not being mated," Mr Campbell said.
This year, many of those heifers were in the 90-95pc PTIC range.
"In the first calf heifers – notoriously the hardest group to get back in calf – around 90pc are testing back in calf, with 50-75pc of those back in calf within the 12 month cycle. Those that failed to rebreed were only 5-6pc," he said.
Mr Campbell said selection pressure on fertility, and breed type had also contributed to this year's high conceptions, in addition to the quality of the season.
"First round musters this year have been very good. Most properties on their branding percentages are up well into the 70s, and in places higher. In a more typical year, that would range from the high 60s to low 70s," he said.
Using its newly introduced individual animal data recording system, Kidman was tracking those cows that get back in calf in that 12 month cycle, and making sure they were not sold, just because they were poorer in body condition, in a dry year.
"You run the risk of selling your most fertile cattle, because they're the ones that have had a calf every year, and using our new tracking system, they're able to be identified," he said.
On places like Helen Springs and Ruby Plains, Kidman was still probably 10pc short of numbers it was at before the disastrous 2008 season, when major destocking occurred. In fact we've been buying PTIC cows this year to try to catch up, but elsewhere, we're now close to fully stocked," Mr Campbell said.
Further reading: MLA has a good summary of issues surrounding controlled mating and breeder segregation in the north in this report "Effectively managing out of season calvers."
AA Co will next week host a breeder herd management workshop at its Barkly Tableland headquarters, Brunette Downs, including both internal staff and management from a number of Indigenous Land Corporation owned properties across the region.